Quick heads up to remind y'all about Rhoda's Spring door decor link party today!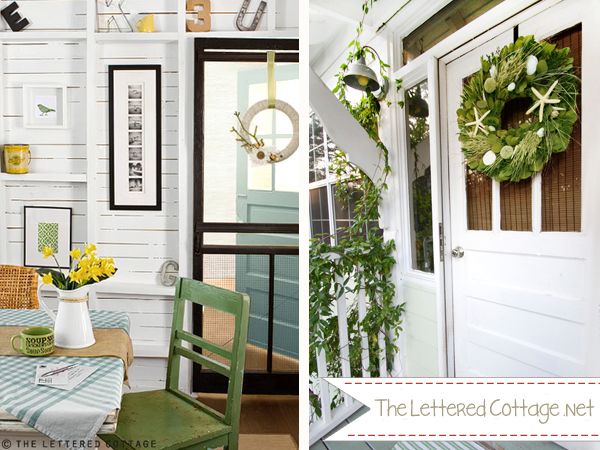 We haven't had time to deck out any of our doors yet this year, but we did have fun with the ones in the photo above last year. (Links: Yarn wreath how-to and Seaside Sisters)
Did you blog about deckin' out your door this Spring? If so, and you'd like to share it with folks lookin' for Spring door decor inspiration, swing by Rhoda's and link it up, Buttercup! And if you're like me and haven't gotten around to it yet- you'll definitely want to head over there, too. There's sure to be LOTS of lovely links to be inspired by!

Get My Free E-book: 15 Common Decorating Mistakes And How You Can Avoid Them
Enter your email to download my free e-book instantly! 🙂