Working with EGC on this project was an absolute treat and when he showed up at our house with a box full of stripey straws and itty bitty milk bottles, and a 5-gallon bucket full of flowers, I knew I was in for a very fun day of Valentine-style decorating!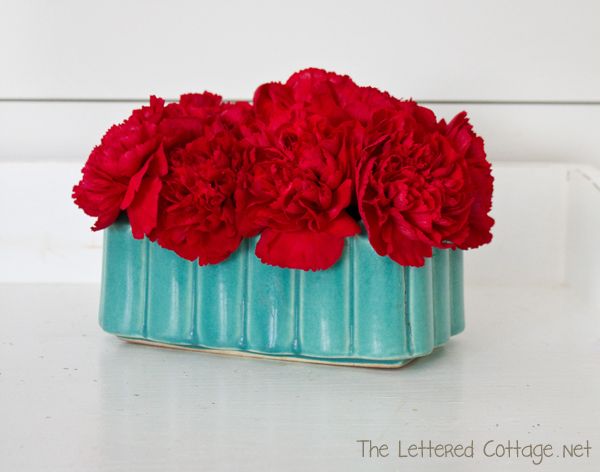 He also came bearing the three adorable pennant banners that are hanging in the background of our Valentines Day Decorating Ideas photo…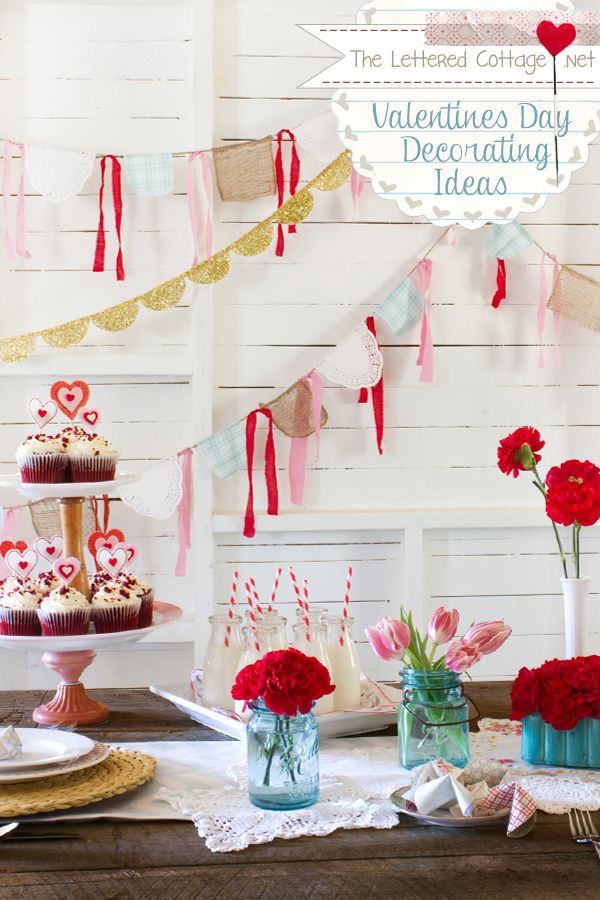 He made them with a variety of inexpensive/easy-to-find materials: gold glitter, gold glittery ribbon, staples, white cardstock, spray adhesive, twine, paper doilies, burlap garland, and red, pink & plaid fabric.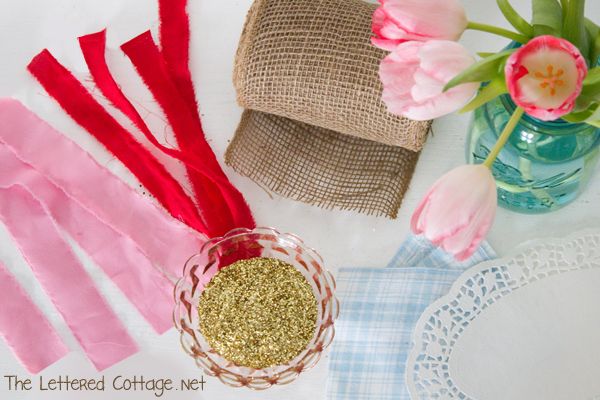 The oval-shaped doilies (that are folded in half over the twine string) came from the Dollar Store, and the rest of the materials came from Hobby Lobby.
He used hot glue to secure the doily and fabric pennants to a piece of twine, and just tied on some long, red and pink fabric scraps in between them…
The gold glitter pennant banner he created was a super simple project too.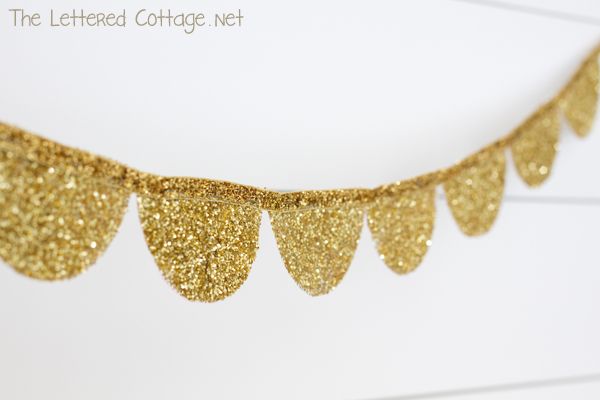 He started by tracing circles onto white cardstock, and then cutting them in half. Next, he coated one side of all the half-circles in spray adhesive and gold glitter. After that, he attached them to a long piece of sparkly gold ribbon with a stapler.
Just for fun, he's going to give that pennant banner away on his new Facebook page tomorrow, (Tuesday, February 7th) so make sure to head over there if you'd like a chance to win it!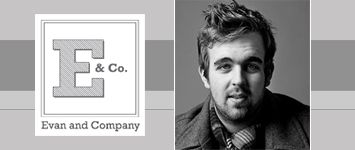 In the meantime, leave us a comment on this blog post (between now and Wednesday, February 8th at 8am central time) if you'd like to enter to win the fabric/burlap/doily banners he made. One banner measures 5′-5″ feet long, and the other measures 7′ feet long. We'll randomly select a winner on Wednesday morning, and hopefully we can have them to their new home by Valentines Day!