What do you get when you cross some leftover zig-zag fabric, with a bunch of darling doilies and hankies? A sweet little table runner, of course!
We used it on our Valentines Day tablescape, but I wanted to photograph it without all the V-Day "stuff" on it for this post so you could really see what it looked like…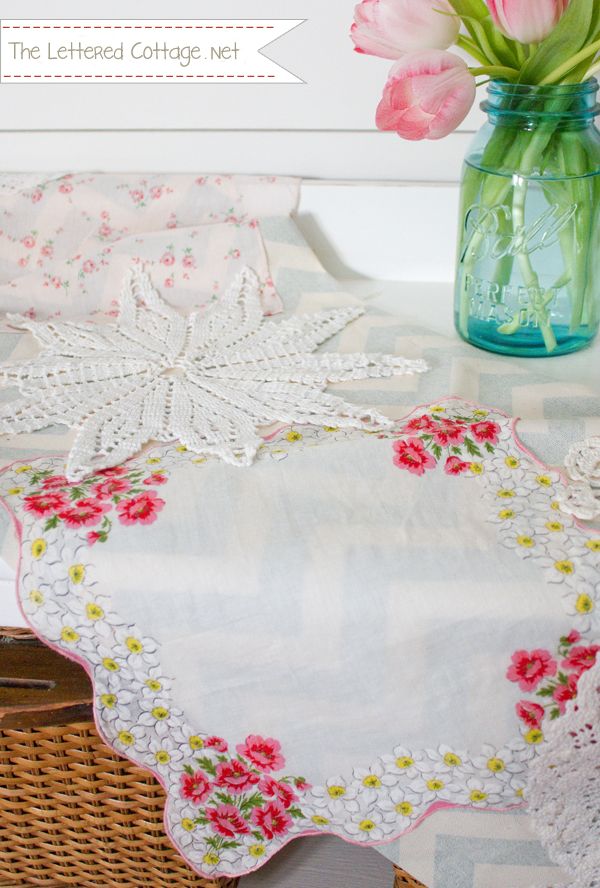 I got the hankies on Etsy (10 for $12)…
…and the doilies came from a local flea market for $1-$2 each.
I started by cutting the base of my runner out of a piece of leftover zig-zag fabric I had. The front side of the fabric was a little too dark…
…so I just flipped it over and used the muted side for my runner. After that, I played around with my hankies and doilies until I got an arrangement I liked, and then I used a teeny-tiny bit of hot glue on the edges of everything to secure it all to the zig-zag fabric.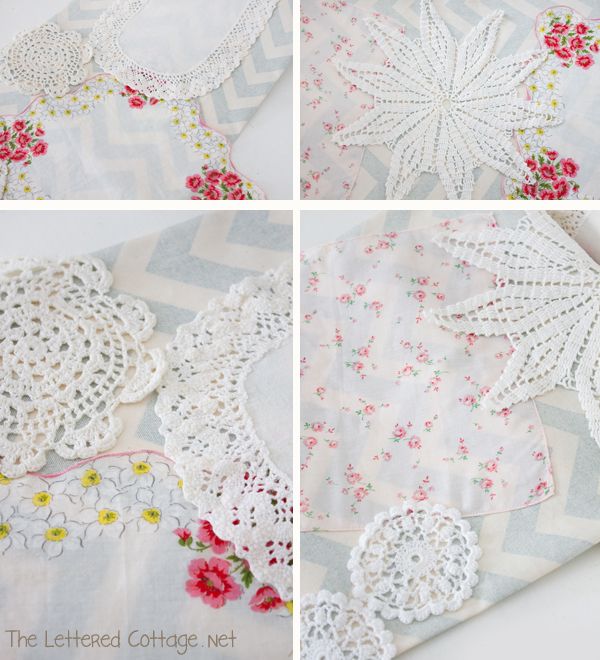 I ran out of time before our V-Day shoot, but eventually, I'd like to sew everything together and back it with another piece of fabric, too.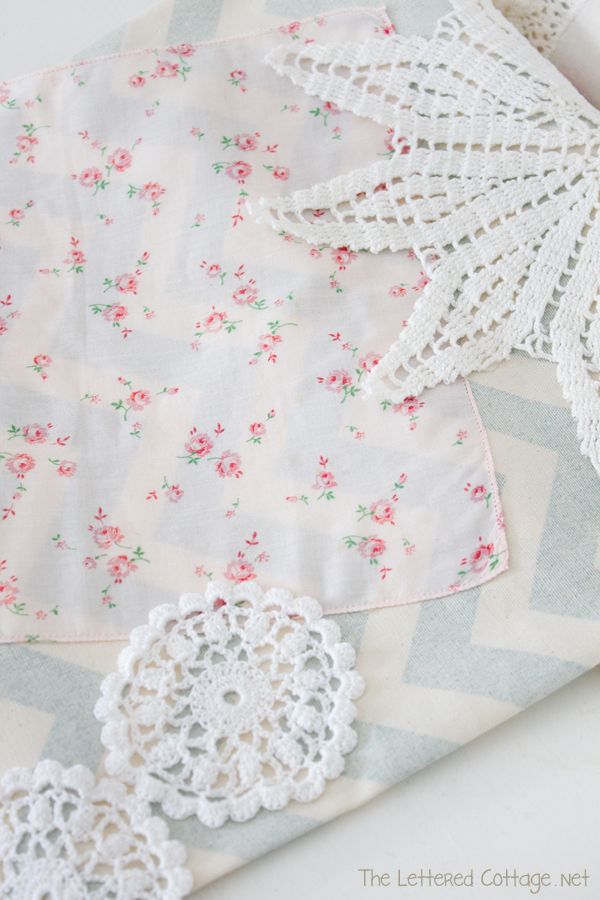 It was a really fun project to play around with, and I'm sort of obsessed with putting doilies and hankies on everything now- ha!
And speaking of fun projects, while I was out doily shopping at one of our local flea markets (J&G), I also picked up some mismatched vintage dishes for our shoot…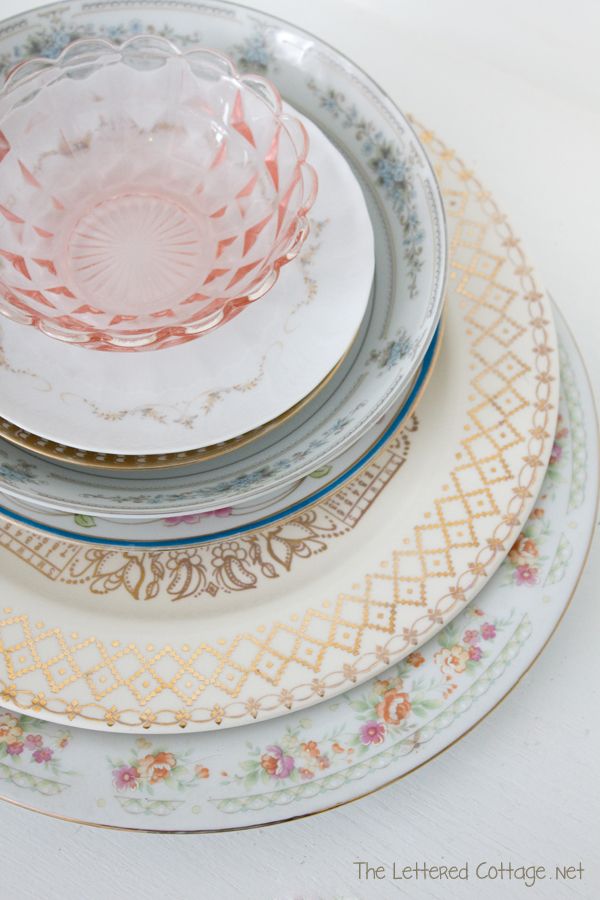 I only paid a dollar or two for each piece, and I wanted to show that by just mixing in some whimsical/colorful pieces like these with your plain white dishes, you can create a really fun tablescape.
This $2 plate was my absolute favorite find of the day…
I used it underneath one of our plain white salad plates…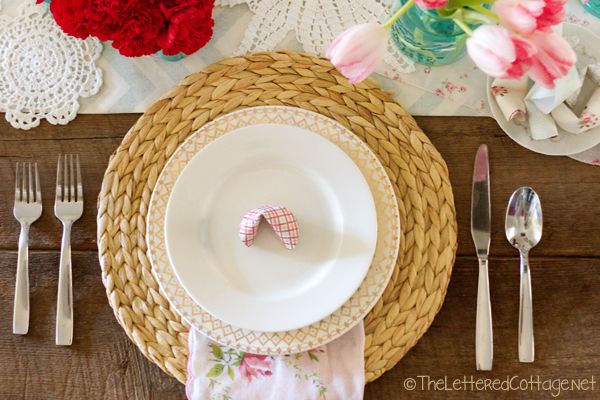 …and then to really mix things up, I used one more patterned vintage dinner plate/white salad plate combo across from that one- and then I used two plain white dinner plates, topped with two vintage/patterned salad plates, on the other two ends of the table. It made for a really fun, eclectic look!
EGC and I wanted to come up with craft projects/decorating ideas that were easy, inexpensive, and that could easily be altered to fit any other holiday, or any ol' day of the year. We've got one more post to share before we wrap up our "EGC meets TLC" series, and I look forward to sharing it with you tomorrow!