Alright, now that you've met my partner in crime aft, Mr. EGC, let's get this Valentine's Day decorating ideas party started, shall we?!
First up- our paper fortune cookie tutorial…
You'll need some pretty, double-sided scrapbook paper. I got mine at Hobby Lobby for .99 cents per 12″x12″ sheet. I also used a piece of old sheet music to make a few, but the heavier paper stock definitely worked better.
Next, (1) Trace around something round, that measures 3.5″ in diameter. Then, (2) cut out the circle you drew. (3) Bend the circle in half- but don't crease it. (4) Gently hold the "cookie" in the center of the rounded side and pinch the ends of it forward.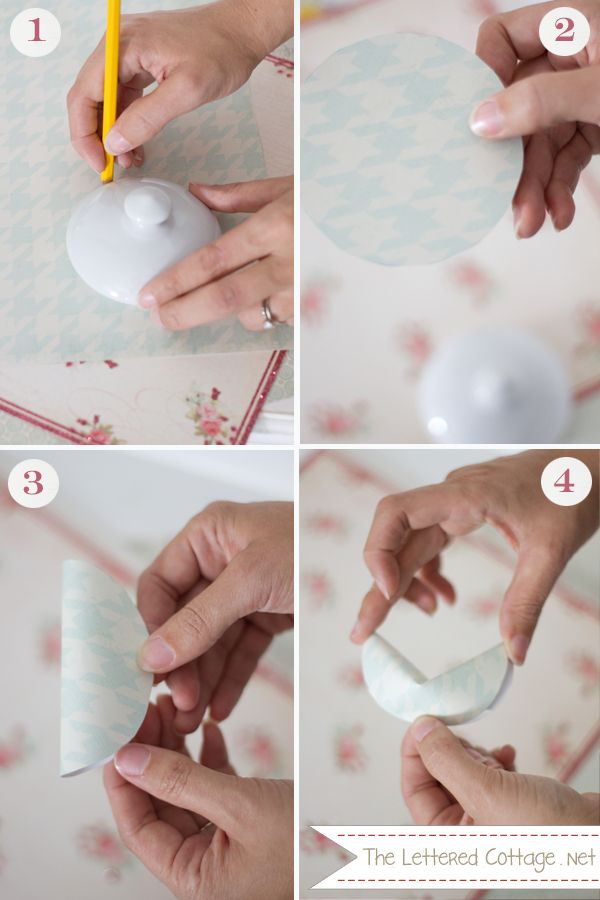 After that, pinch it together nice and snug, like this…
After that, (5) Apply a tiny dab of hot glue on the "spine" of the cookie, and (6) pinch it together, tightly, while the glue dries. Finally, pinch the cookie open at its pressure points (7) to insert the fortune paper.
And that's it!
We made ours for Valentines Day month, but you could really make them for any occasion (or just to have around the house!) depending on what kinds of papers you used.
And just in case you don't have time to create your own fortune cookie sayings, here's a link to the ones I made for our paper cookies…
I put two little lines at the top and bottom of the printable so you could line it up with a paper cutter.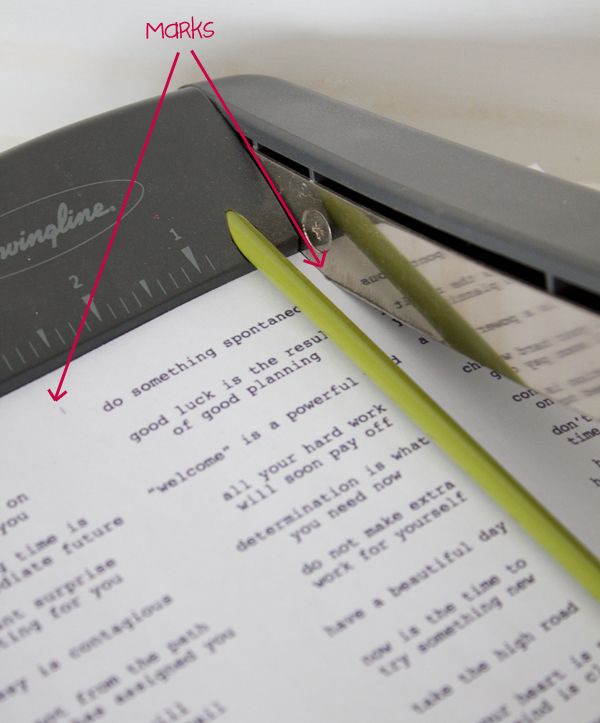 I would suggest cutting the paper vertically first, as shown in the photo above. It's much easier cutting it that way than the other way around. And last but not least, most of the phrases I chose are inspirational/uplifting, but there are a few funny ones in there, too!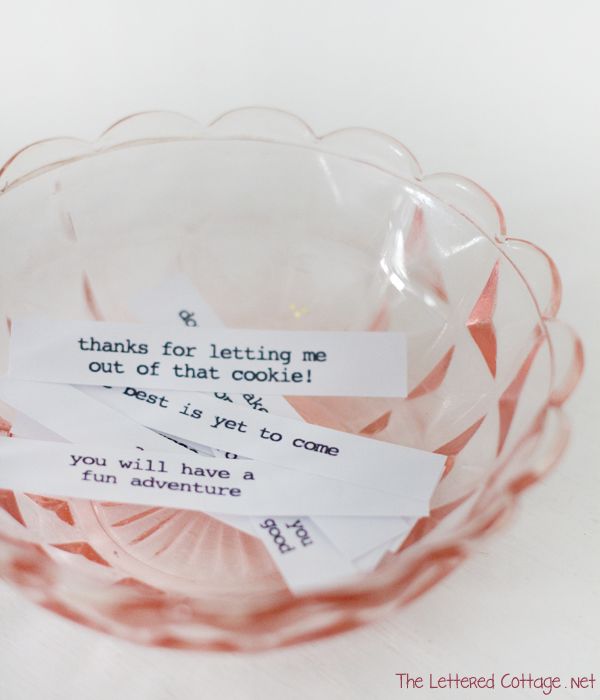 Kev said if he draws that one he's "definitely drawing again". Ha!

I linked this project up over at…

PS- It's Weblog Award time again!
And boy were we shocked/honored to see our little Lettered love up for a bloggie in the Best Art, Craft, or Design Blog of 2012 category!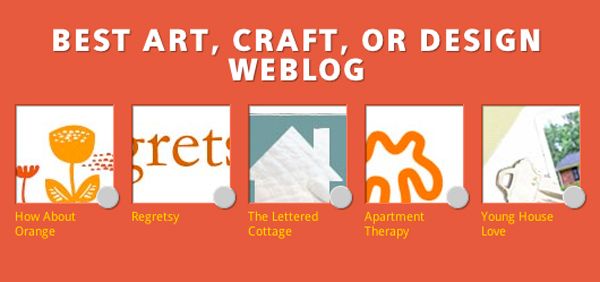 Thanks so much to whomever it was that nominated it!