Kate's hosting a Spring craft link party over at her blog today, so I thought I'd link up the soda crate project I had fun putting together the other day for our Spring mantel display…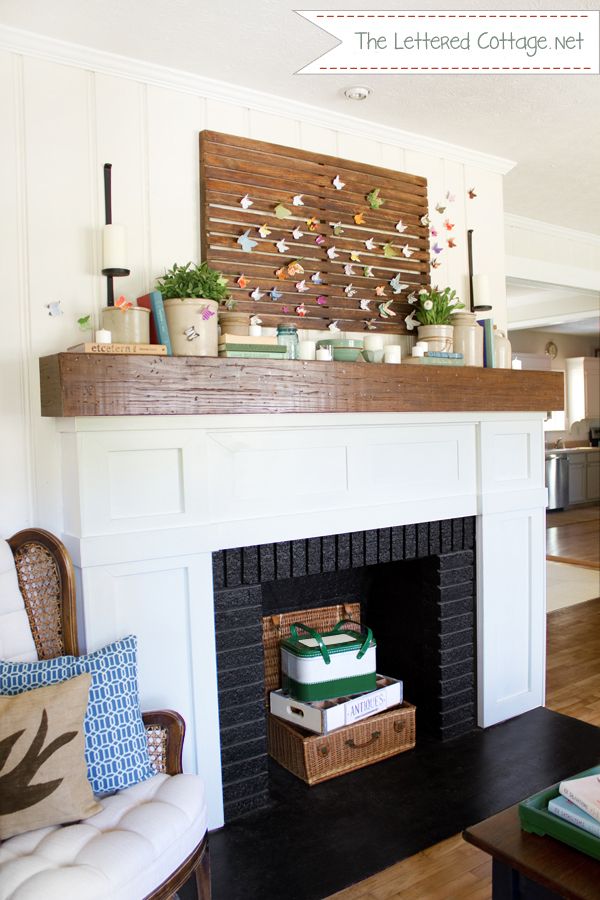 I started with an old Coca-Cola soda crate…
…and this cast iron "Antiques" plaque I picked up at Hobby Lobby for $4.99 during a 50% off sale…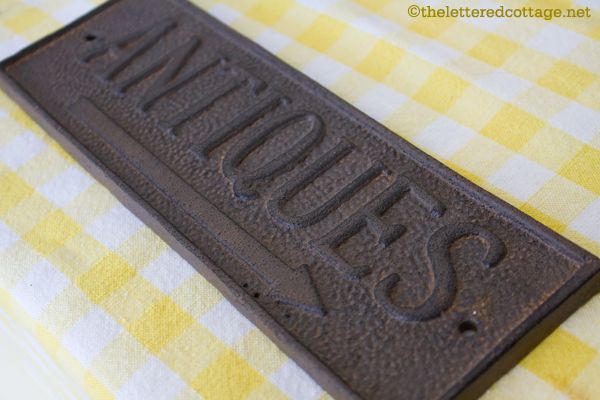 Basically, I just painted the wood parts of the soda crate with some leftover "Moonlight White" (Ben. Moore) paint, and then screwed on the plaque with some old screws I had.
After that, I brushed some more Moonlight White paint onto the plaque and before it had a chance to dry, I wiped it off of the letters, arrow, and screw heads with my finger and a damp paper towel.
Voila!
I love most soda crates just the way they are, but this one didn't look right in our room color-wise, so I thought I'd try something a little different with it just for kicks. Happy decorating, and hope to see you over at Kate's!