Remember that big ol' wall in our master bedroom that we were thinking about putting a built-in bookcase on?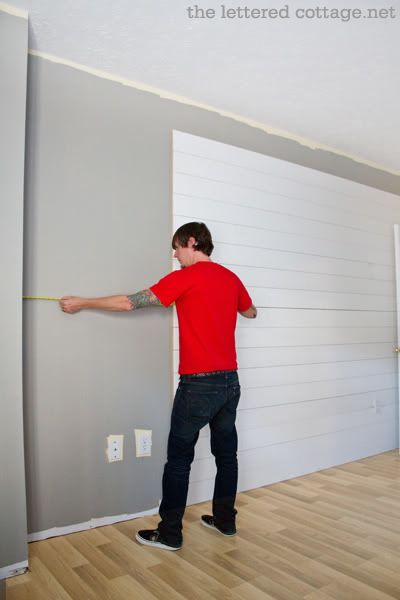 Remember the (rough) virtual drawing I did to see how that would (sort of) look?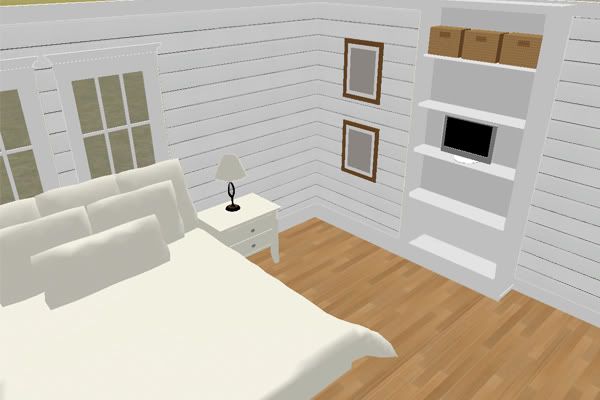 Remember when I talked about the idea of putting locker-style doors on it, like these…
Well, the room has looked like this forever…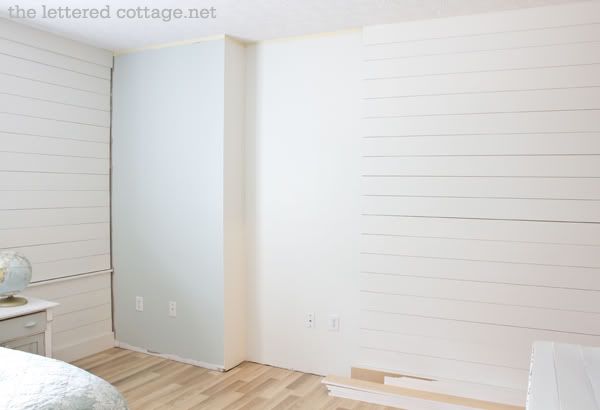 …because we never could decide how to build it, or exactly what it should look like. Design paralysis! Aaaaahhhhh! Don't ya hate it when that happens?
But the unfinished-ness of it all really started buggin' us the other day, so we just decided to keep it simple and finish it once and for all! We grabbed our True Value gift card and headed back to the Tallassee (Alabama) True Value to buy a few more pre-primed MDF 1×6's, and here's what we decided to do last Friday afternoon…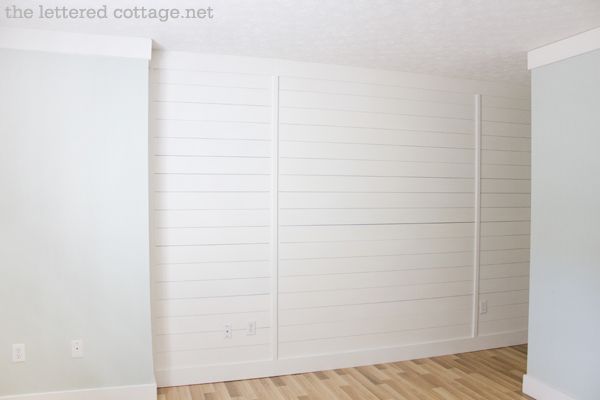 We covered the seam where we added the new 1×6's with a MDF 1×2, and then to make things all nice and symmetrical, we attached a second 1×2 (the one on the right in the photo above) so it all made sense visually. (The door to our bedroom is down that little hall on the right.)
I'm soooo glad we finally did something about it! Now we just have to figure out what we're going to do with that little bump out thing in the corner of the room…
If there's not enough room to squeeze in a chair and ottoman, maybe I'll just stick a nice, big plant in that corner. (?)
We'll see! For now, I'm focusing on what to put on our newly-finished wall!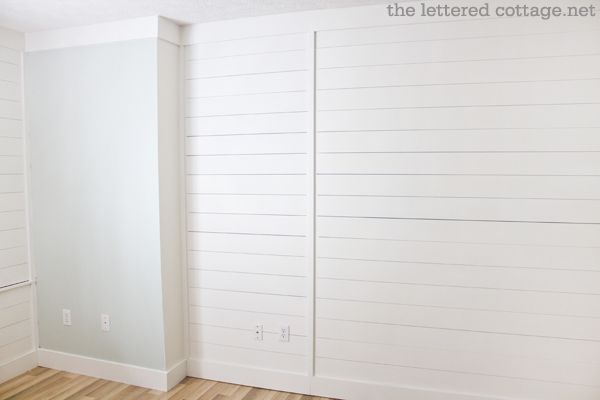 I'm thinkin' that middle section might be the perfect place to hang one of my favorite birthday presents…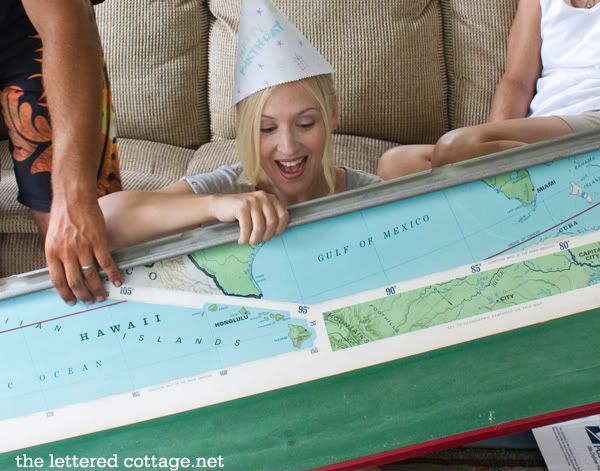 Time to fire up the electric drill again!

PS- The blue paint we used is called "Blue Hubbard", by Martha Stewart (Sherwin Williams), and the white paint we used is called "Moonlight White" (Benjamin Moore). To read more about the planked walls in our bedroom- click here!
___________________________________________________
This post is a part of our True Value DIY Blog Squad series!

PS- You can find more info True Value (and the DIY blog squad!) on Facebook and Twitter!
Disclaimer: We were selected by True Value to work on the DIY Blog Squad and have been compensated for our time commitment to True Value-related blog posts. We have also been given a gift card to purchase the materials needed for our True Value-related projects, however, our opinions are entirely our own and we have not been paid to publish positive reviews!
___________________________________________________
Join us on Pinterest, Twitter and Facebook!
___________________________________________________________
Need design inspiration? Need help with space planning?
Check out my e-book!
Get My Free E-book: 15 Common Decorating Mistakes And How You Can Avoid Them
Enter your email to download my free e-book instantly! 🙂