Remember the little kitty I blogged about a couple weeks ago? Well, turns out it's a boy, and I was so excited to be able to pick him up from the animal clinic the other day…
(Click the play button on the video below to see him in action!)
It only took him a couple of hours to get over his camera shyness…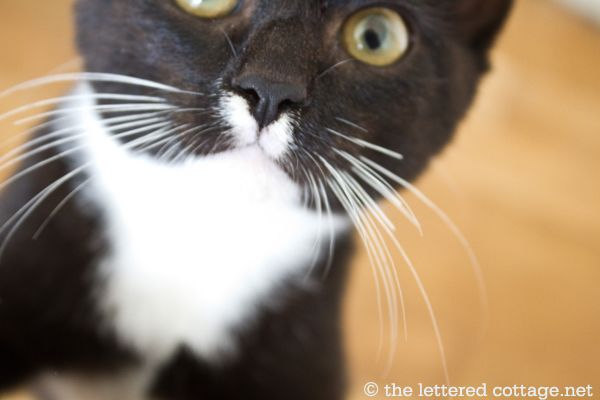 And figured out that dangly camera straps are fun to play with…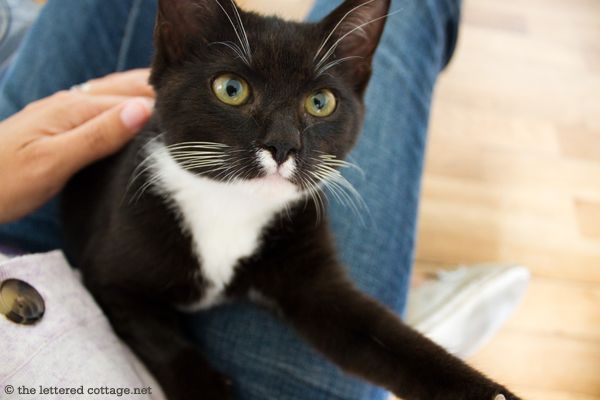 We've been calling him Kit-Cat, because he reminds us of those old "klocks"…

And we thought the Kit-Cat Creed described him pretty well, too:
Put a smile on everyone's face;
Love in everyone's heart;
Energy in everyone's body;
and be a positive force in everyone's life!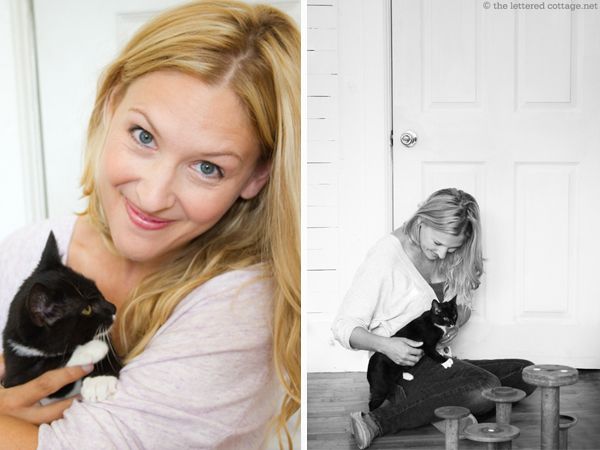 He's been living on the "quiet" side of the house, while Max (our chihuahua) has been sticking close to us on the other side. (We have a little gate separating the two sides of the house right now.) Kev and I have been taking turns hanging out with Kit-Cat at different points throughout the day, but Max has always been very jealous of us holding or petting other animals, so it's pretty much impossible to bring Kit-Cat over to Max's side of the house. Our old cat, Bean, (who passed away earlier this year) never could sit on our laps because Max would always run him right off. 🙁
We'd really like to find someone who doesn't have an attention hoggin' dog to adopt little Kit-Cat because he's so affectionate and we want him to live a stress-free/love-filled life! (We travel a lot, too- so that's another reason we're thinking we should find him another home.) The vet said he should remain a strictly indoor kitty because of his fragile leg, and we've already taken care of neutering him, and we'll bring him in for his rabies shot next week. So if you live near Prattville, Alabama- and you're interested in adopting him, drop me a line and we'll go from there!
Get My Free E-book: 15 Common Decorating Mistakes And How You Can Avoid Them
Enter your email to download my free e-book instantly! 🙂