June is a busy month around here. Me, my Mom, and Kev all have birthdays, and our wedding anniversary is on the 25th.
This past Sunday, I turned the big 3-7. (Happy Birthday fellow "fifth-ies"! I saw there were quite a few of you in the comments on the MKA giveaway post!)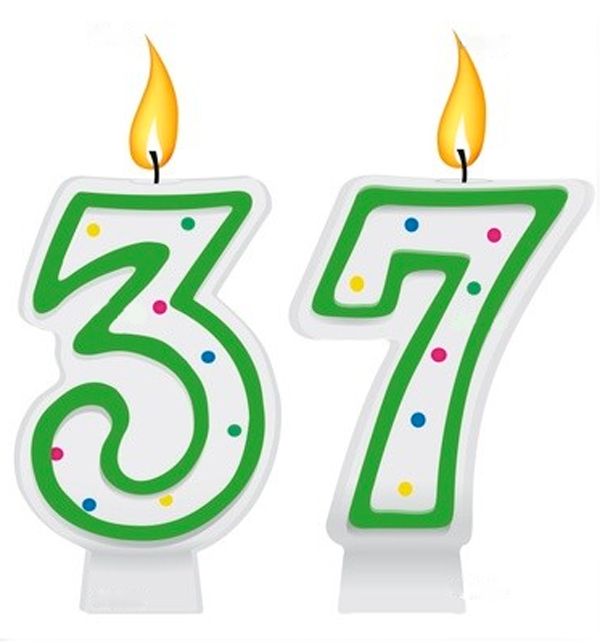 …so until the 28th rolls around (Kev's b-day), I'm officially robbing the cradle!


I spent the day surrounded by some of my favorite folks in the whole weird world and it was awesome!
We made birthday hats…
And I pulled the ol' "tickle-him-right-before-Kev-snaps-the-picture-and-you'll-get-a-REAL-smile"…
(My nephew, Maddox)
I opened a present from my Mom that brought me right back to the first time she bought them for me…
We watched the Smurf movie trailer three times in a row because he didn't know what a Smurf was…
We made a blanket fort behind the futon in my Mom's library…
…and when we got bored with that, we went outside and hung out with my brother…
…who spent all afternoon grilling up the best birthday supper EVER…
And when we finished chowin' down, we all had some of the Key Lime Cake me and my Mom made the night before…
We didn't have any regular birthday candles so Maddox's gift to me went on top instead!

It was such a fun day, and I wanted to get a good picture of us all together. We're only 3 hours apart, but getting us all in the same room doesn't seem to happen enough! We gathered together in the sunroom and Kev set the timer on our camera while the rest of us held our breath. Of course the first shot looked like this…
But he managed to make it back in time for the second one…
And the third one…
And the fourth one…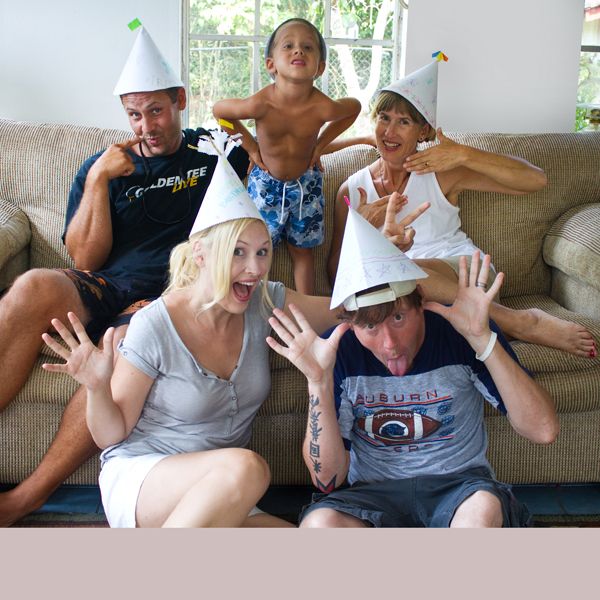 After our wacky little photoshoot, I got busy opening the box that Kev's gift was securely wrapped in. Inside, I found the vintage map I'd picked out on Etsy…
Isn't it lovely!? Here's what it looks like pulled all the way out…
I was originally thinking I would hang it in the kids room, but I love it so much, I might have to hang it in our room instead.
Besides, 37 year olds can be kids too, right?


PS- Thanks for stopping by today, and we hope to see ya tomorrow for Kev's parents porch redo reveal! Kev's editing the video right now!
Join us on Twitter or Facebook!
————————————————————————————-
Need design help? Need help arranging your furniture?
Check out my e-book!
Get My Free E-book: 15 Common Decorating Mistakes And How You Can Avoid Them
Enter your email to download my free e-book instantly! 🙂