Thought I'd share a master bedroom update here today since we're one step closer to constructing the built-in thing-a-ma-jiggy. Woo hoo!
You may remember this inspiration drawing I posted a while back…
Well, Kev started by attaching a bunch of ten-foot long 1″x6″ MDF planks (from True Value) to the wall near our bedroom door…
…and this past week he caulked all the nail holes and painted everything "Moonlight White", which is a Benjamin Moore color, but we had it mixed at True Value.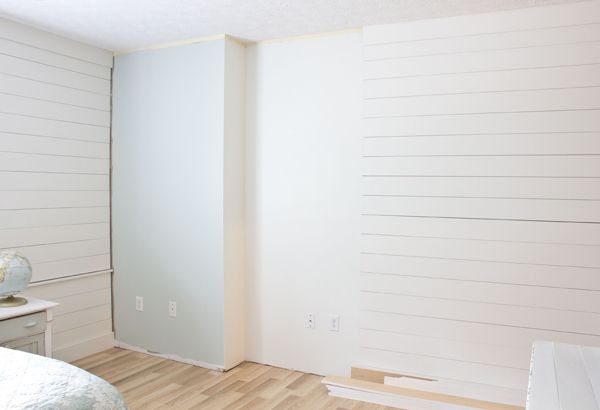 As you can see, we decided not to plank the "bump-out" wall, like my original drawing showed. Instead, we painted it "Blue Hubbard"- which is a Martha Stewart color available at Sherwin Williams. Not only is it my new favorite paint color, it's also the same color that's on the walls on the other side of the room. It was a cost-effective alternative to the planks and I thought it might be nice to bring a bit of that color across the room.
We're gonna work on our closet doors next, but after that we'll tackle the prop locker thing-a-ma-bob…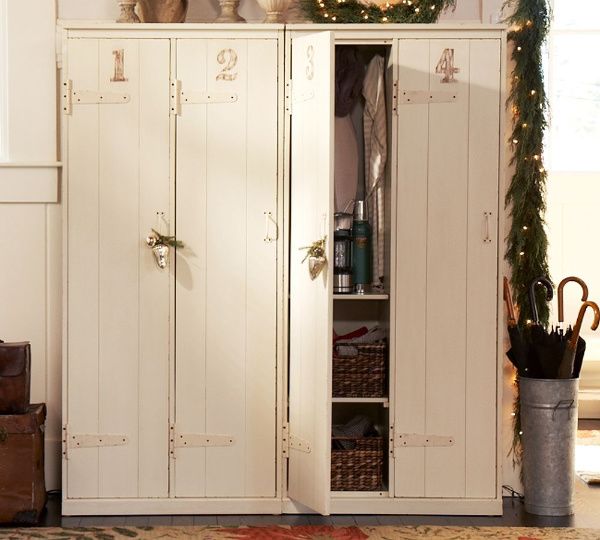 It'll probably stick out 4″-6″ past the bump-out though. I measured some of my biggest baskets and in order for them to fit inside, the unit will have to be about 16-18″ deep.
(Don't worry- we'll use a piece of trim in the corner where the Blue Hubbard wall meets the planked wall.)
I'm not really sure exactly what the whole dealy-whopper will look like yet, (I told you- I'm big on surprises) but here's one idea that might be cool…
(And I've got big plans for that Blue Hubbard wall over there too, mwhahahaha!)
Who knows. I'll play around with a couple more ideas, and we'll see what happens. I just wanna have a little closed storage space, a little open storage space, and maybe a couple of spots to tuck some baskets.
In other bedroom-related news, thanks to DecorChick! for giving me the heads up on this sweet n' snuggly suit from Target…
I'm obsessed with it, and I really wish it was socially acceptable for adults to wear onesies in public.
And that it had feet.

And that it had snaps, instead of buttons.
And that it had a flap in the back…hee hee!


My constantly-cold husband searched the mens department, hoping to find his very own guy-sized onesie, but unfortunately all they had was two-sies.
Guess he'll just have to stick to long johns and rooster hats this Winter.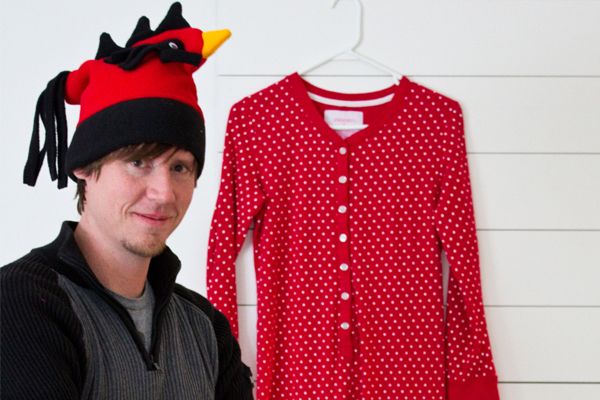 Stay cozy!
——————————————————————————————————–
Join us on Facebook or Twitter!
————————————————————————————-
Need help arranging your furniture?
Need design help?
Check out my e-book!