Saturday, May 26th. 3:30pm– Install the first wood plank on top of our existing textured ceiling:
(There's actually wood up above our ceilings in this part of the house, so it made for easy nail gunning. If you're interested in doing something similar, but don't have wood above your sheetrock, just find your ceiling joists, mark them with a chalk line, and shoot your nails into them instead.)
Sunday, May 27th. 10:33am– Decide to go with Benjamin Moore's "Burnt Peanut Red" on our new (old) closet doors, and  start installing the rest of our wood planks on the ceiling collapse from exhaustion, eat way too much food, and watch The Vow. #SniffleSniffle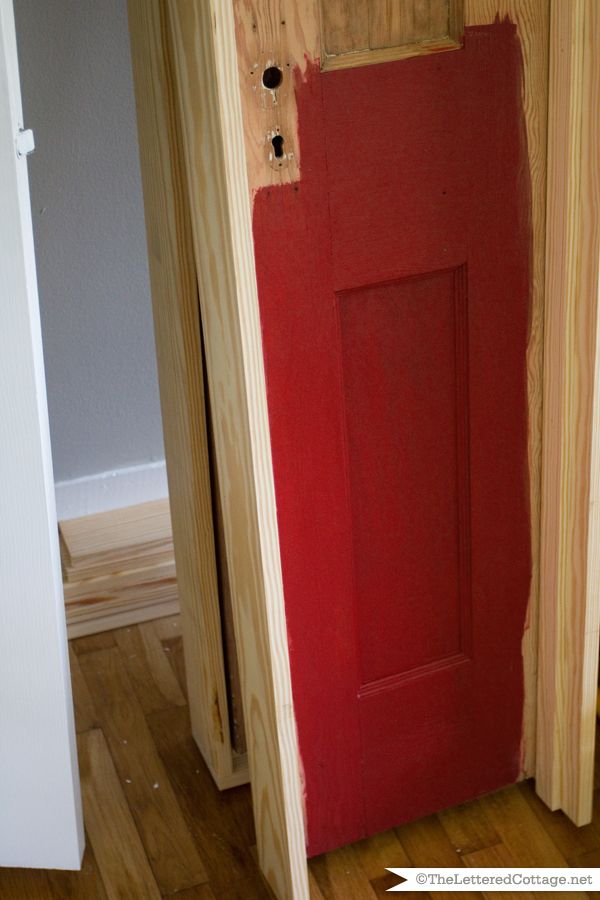 (PS- We sampled 4 different reds before deciding on Burnt Peanut. Red is such a tricky color, isn't it?)
Monday, May 28th. 8:30am– (Camera shy) Brian resumes work on the closets, and I decide to only snap pics of his progress while he's outside sawing so that I don't scare him away: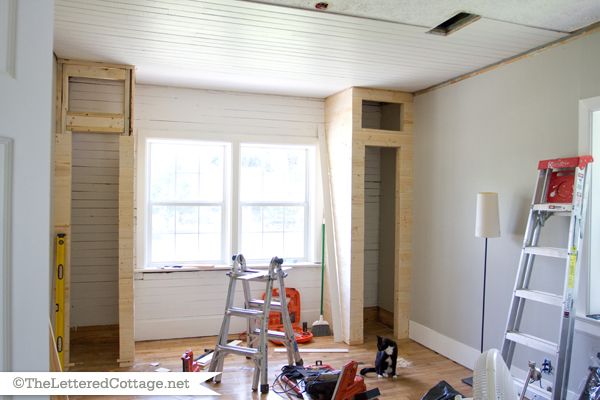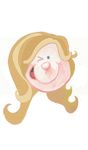 Monday, May 28th. 2:58pm– Brian attaches the first door and I can no longer contain my excitment:
Monday, May 28th. 4:09pm– Max is officially no longer afraid of the sound of Brian's nail gun: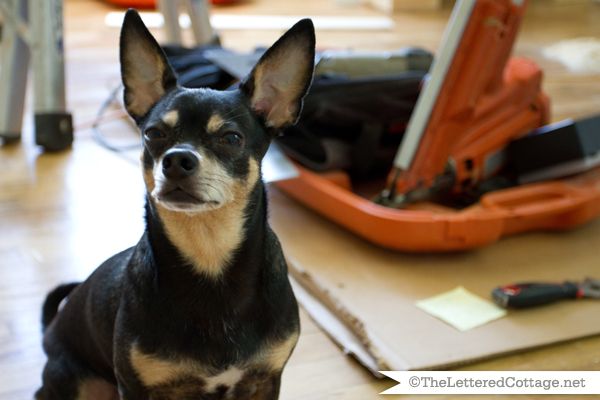 #ToughGuyFace

PS- Wanna follow along with our redo in between blog posts? Meet us over on Twitter!