Remember when I surprised Kev with a freshly painted home office/guest room?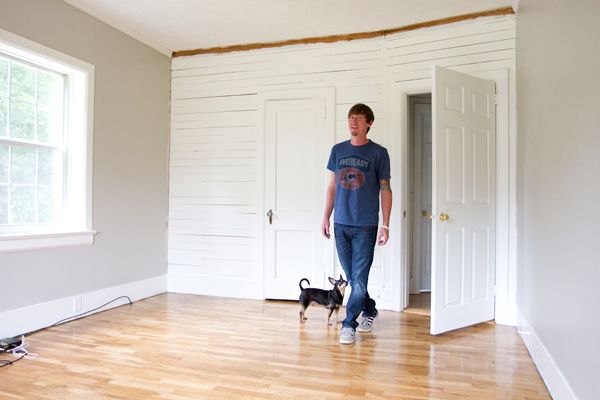 Well, since that day, I found a local carpenter named Brian to help us build some closets at the far end of the room, sort of like these…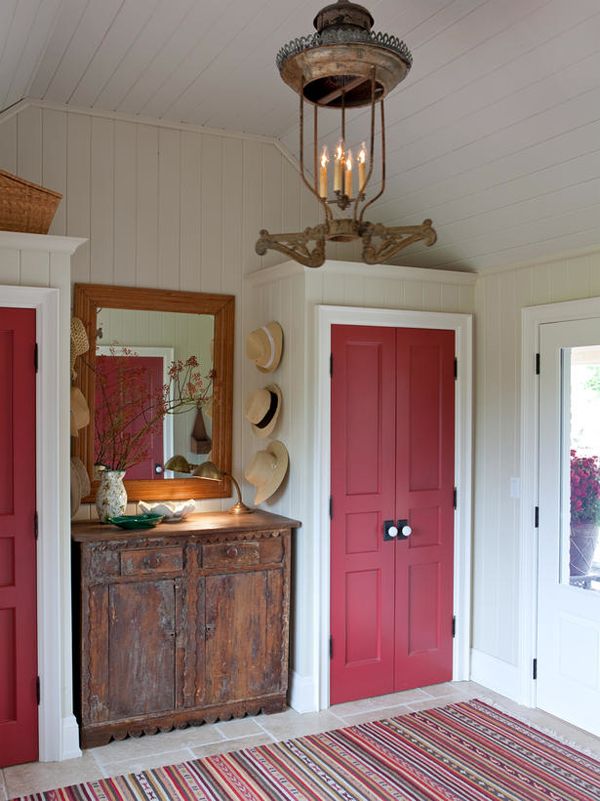 Our closets won't be as wide as the ones in the inspiration photo, (we only need one door per closet) so Kev and I cruised up to Southern Accents a few days ago to see if we could find a couple of them that measured under 16″ wide.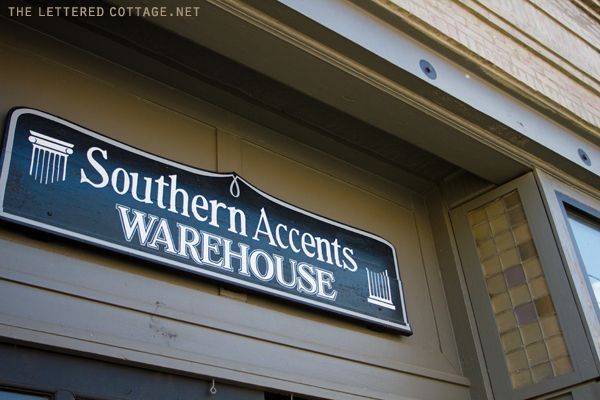 They have lots and lots of old doors…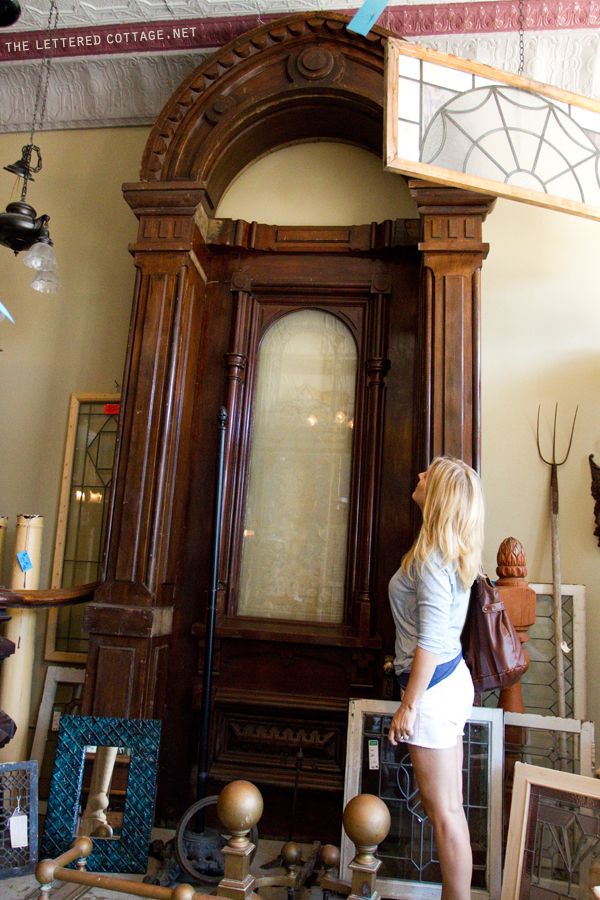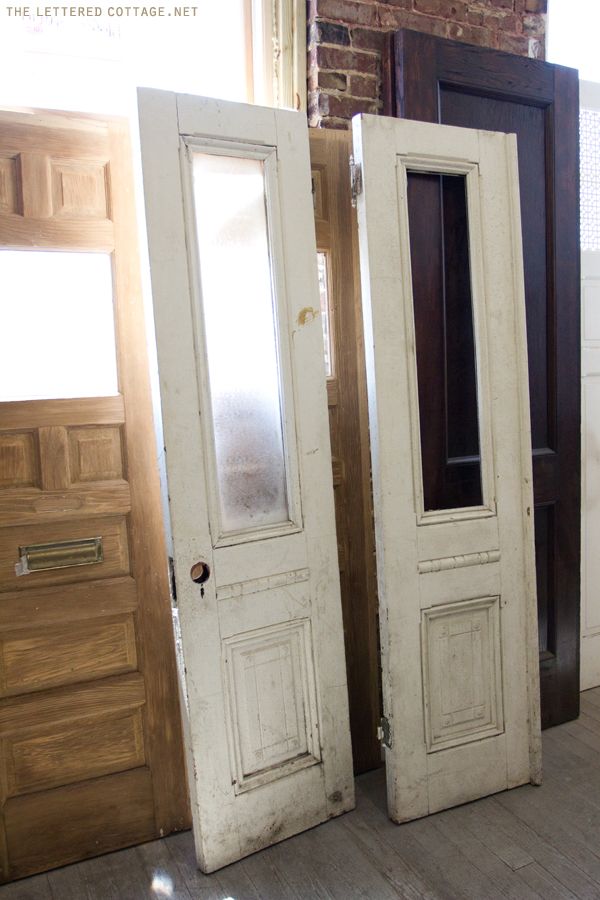 They've got gobs of old knobs to outfit them with, too…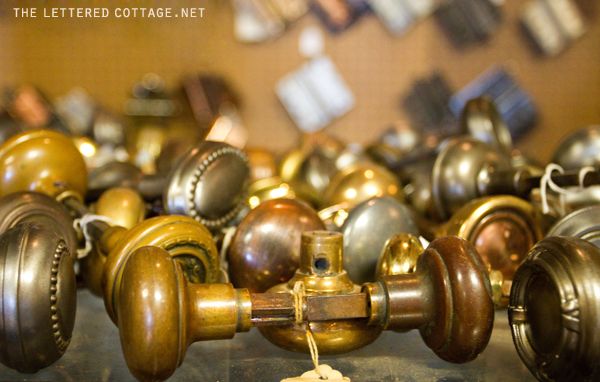 I could've browsed through them and all the antique backplates all day!
(I still regret not buying that baby blue one on the right!)
Here's a quick, little video that shows we ended up purchasing while we were there that day…
I think the doors look great au natural, but we're going to paint them a fun color at some point in the next day or two so they coordinate with the color scheme we've got planned for the room.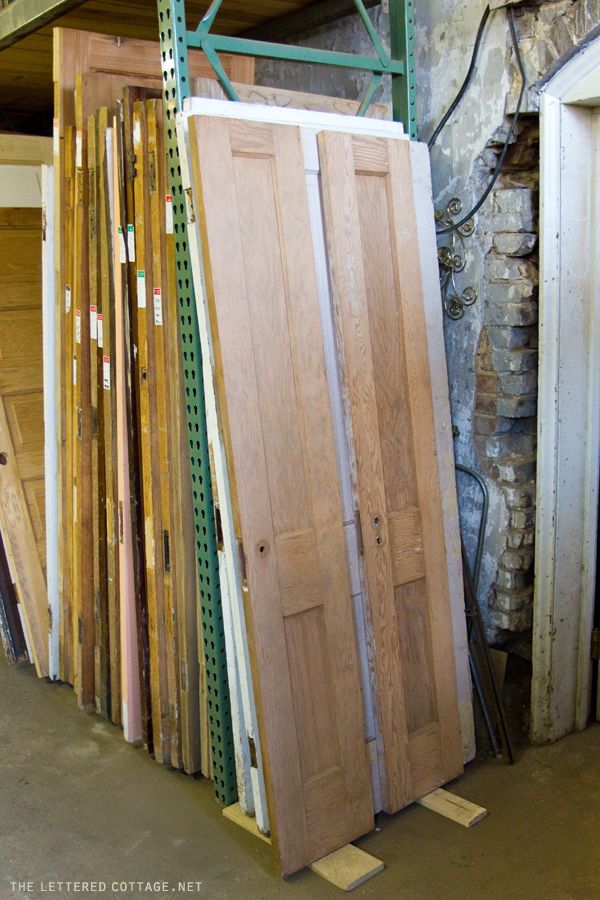 I've also got to peel the paint off one of the backplates we bought before Brian puts all the hardware on…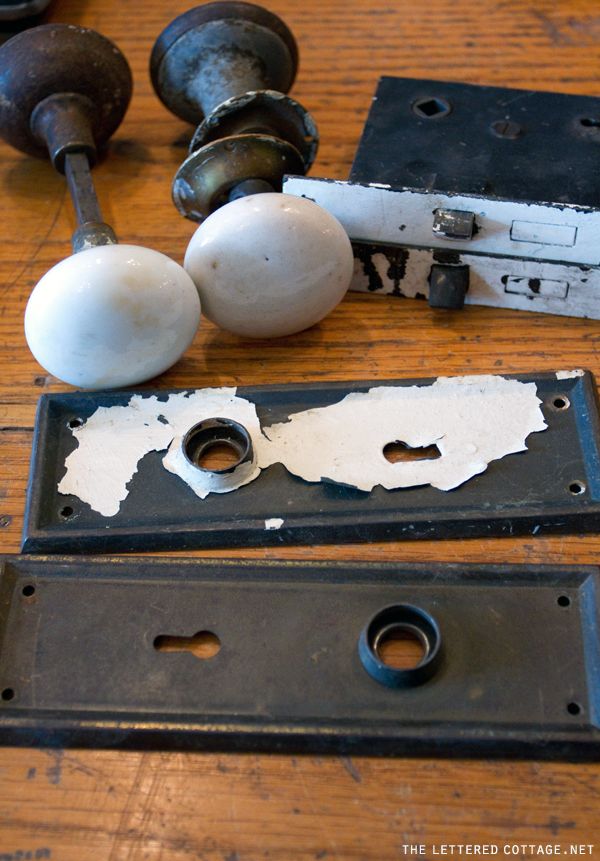 To save some moolah, we decided to use a couple of old freebie knobs and small, round backplates on the inside of the closets. We'll use the big backplates, and porcelain knobs on the outside of each closet door.
So, we're on our way- and I look forward to blogging about the project again later this week! Oh, and if you're on the lookout for some great architectural salvage and you've got time to swing by Southern Accents– you'll be happy to know…

PS- The winner of the Spring Fever book giveaway is:
Congratulations, Angie! I'll be in touch with your shortly!
Get My Free E-book: 15 Common Decorating Mistakes And How You Can Avoid Them
Enter your email to download my free e-book instantly! 🙂