Kev went out of town last week, so I decided to have a little "surprise by design" style home improvement fun in his future home office/studio space.
The day he left, I bought sample pots of paint…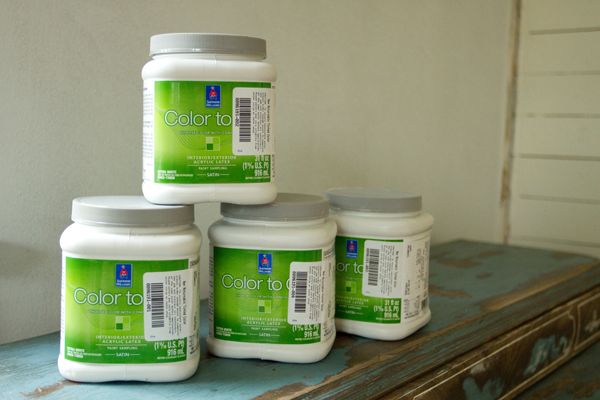 …and stared at swatches on the wall…
I went with the second sample from the right- a Sherwin Williams color called Roycroft Mist Gray…
I painted it it high…
I painted it low…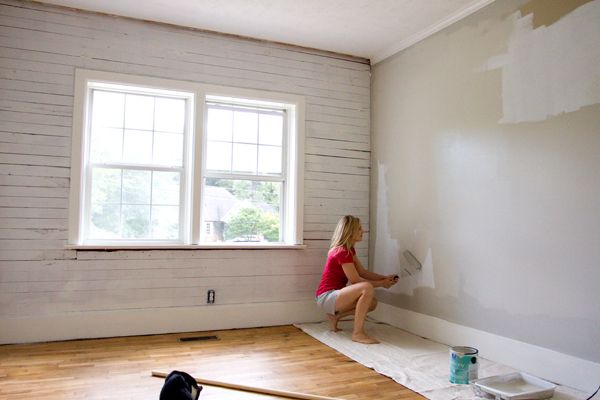 I wore the same t-shirt for three days in a row.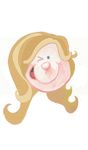 I got lazy last year after applying only 2 coats of sealer to the floor in this room, so when I was done painting, I got busy sanding off some "Max stains"…
…and then sealed the floor two more times…
There are four coats of Varathane on it now…take that, Mr. Maximus Minimus!
Kev came home late last night and I showed him everything we still have left to do in the room the room this morning…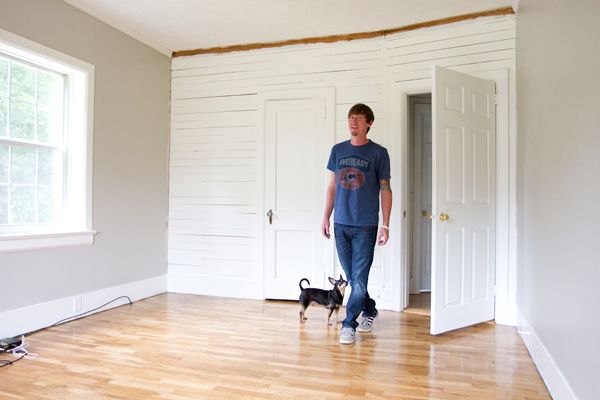 Thankfully, he was still smiling after I told him about what I have planned for the ceiling and for around the windows at the far end of the room. Here are a few inspiration pics I'm going to show a local carpenter to see if he can help us build/install it all…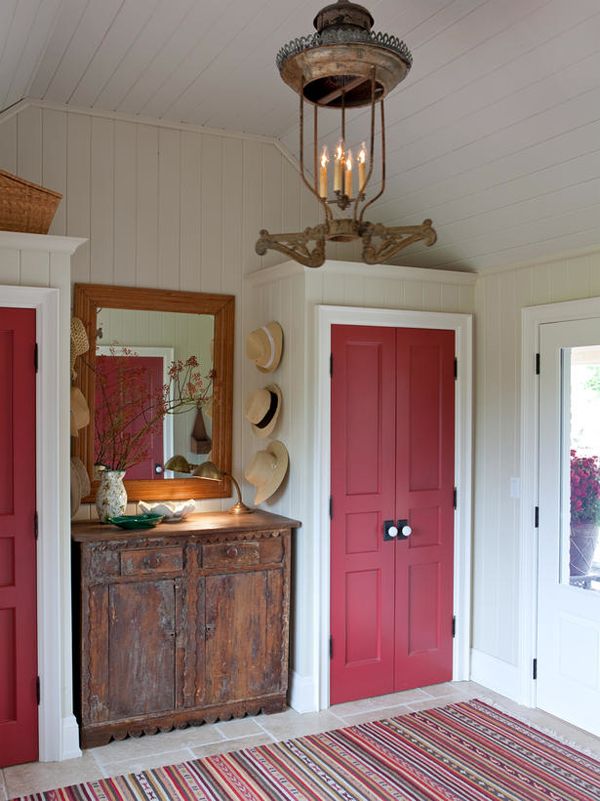 A local carpenter that I may or may not have made an appointment with already. (hee hee)

Get My Free E-book: 15 Common Decorating Mistakes And How You Can Avoid Them
Enter your email to download my free e-book instantly! 🙂