Our camera shy carpenter had to finish up a job at another house yesterday and today, but he did start cladding our closets before he left on Wednesday afternoon. So exciting!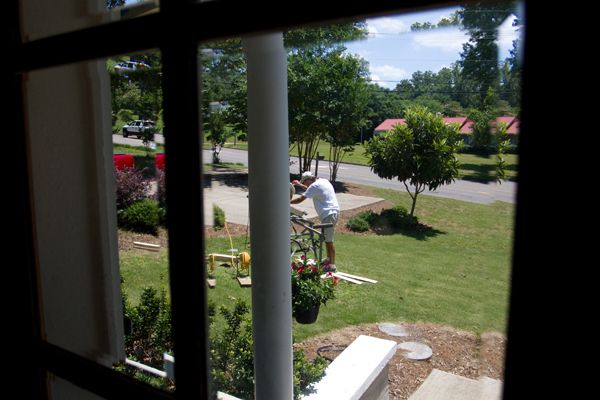 I'm probably driving him nuts at this point, but I'm just so fascinated by this whole process!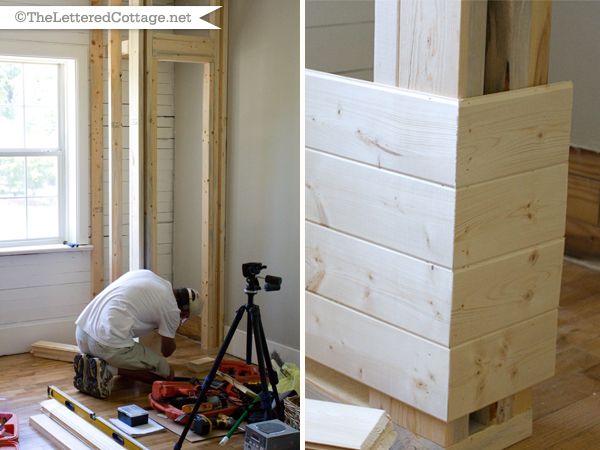 Next week, he plans to finish up the planking, and then line the inside walls of each closet with sheets of MDF paneling…
Then it'll be time to trim the plank ends off and pop in the doors- woo hoo!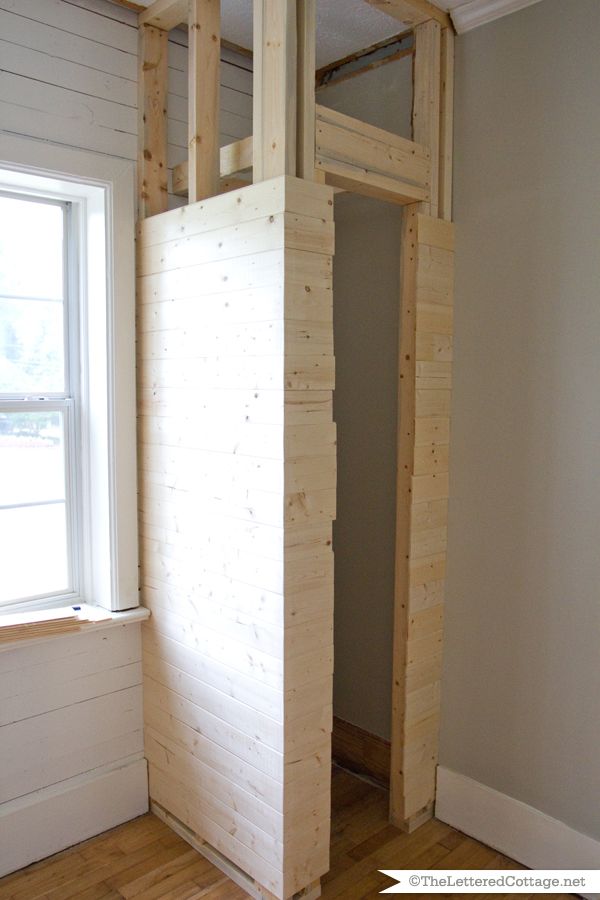 After the door frames are nailed into place, Brian's going to take the doors off for me so I can paint them. (He said that was the best way to do it)
This room will act as our guest bedroom and Kevin's home office, so I left it to him to pick the color scheme he'd feel most inspired by. He decided he wants to keep it pretty neutral, but that he'd like to use red as the accent color.
I played around with some sample colors yesterday, and we're leaning toward a color called, "Burnt Peanut Red" (Benjamin Moore). Sarah Richardson used it on the closets that lead to the master bathroom in her summer cottage…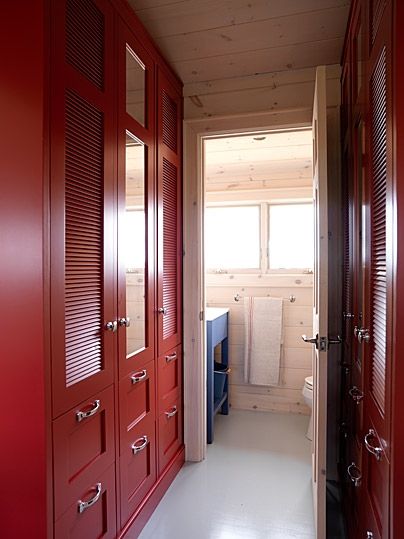 We'll wait until some of the bedding elements get here before we totally decide though. Here's a peek at one of the goodies we're anxiously anticipating the arrival of…
That says "rocker dude-meets-cozy cottage", right?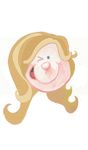 Brian will be back on Monday to do some more work on the closets, and in the meantime, Kev and I are going to clad the ceiling in more tongue-and-groove planks. I think we're just going to white-wash them with Benjamin Moore's "Moonlight White", so hopefully the painting process will be quick, and our necks don't hurt too bad come Monday- ha!