The last time I blogged about Kevin's brother Kerry's ceiling we were right here…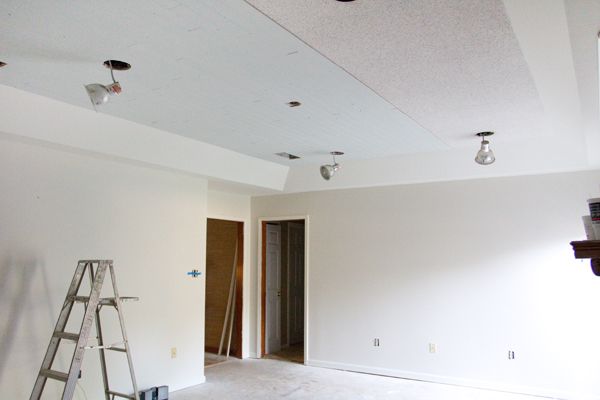 Since that day, we were able to finish installing the planks, and Kerry did a fantastic job of caulking the seams, and knot & nail holes…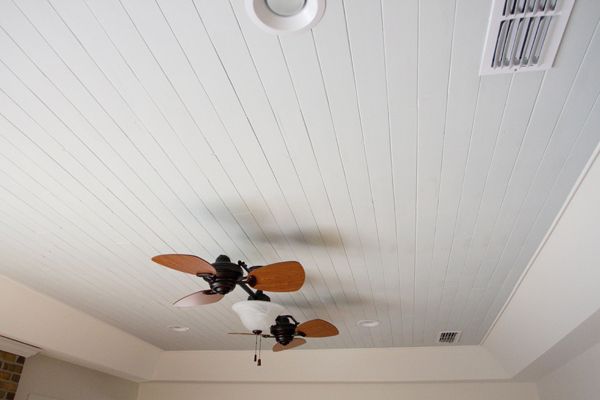 We used some Rustoleum primer and spray paint to freshen up the old light gray vents…
Before…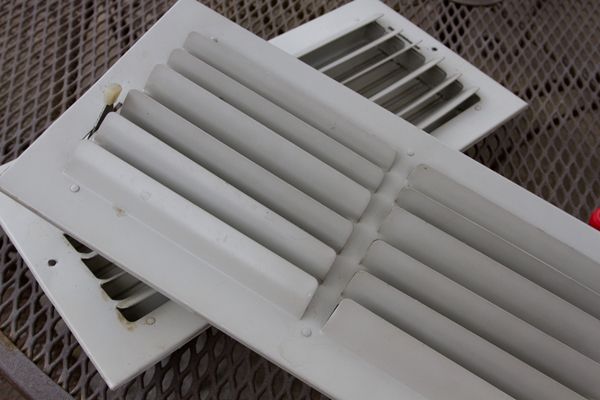 After!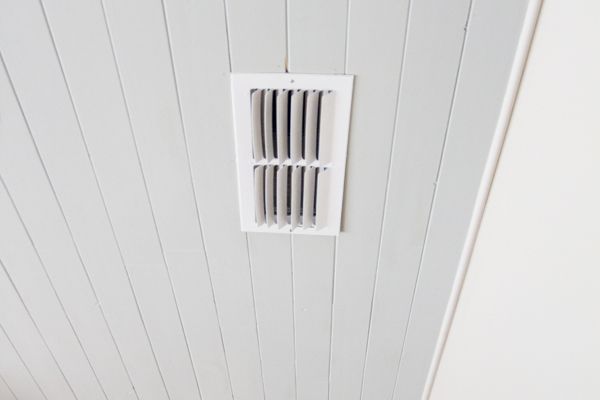 We used some inexpensive half-round trim to finish out the edges of the ceiling…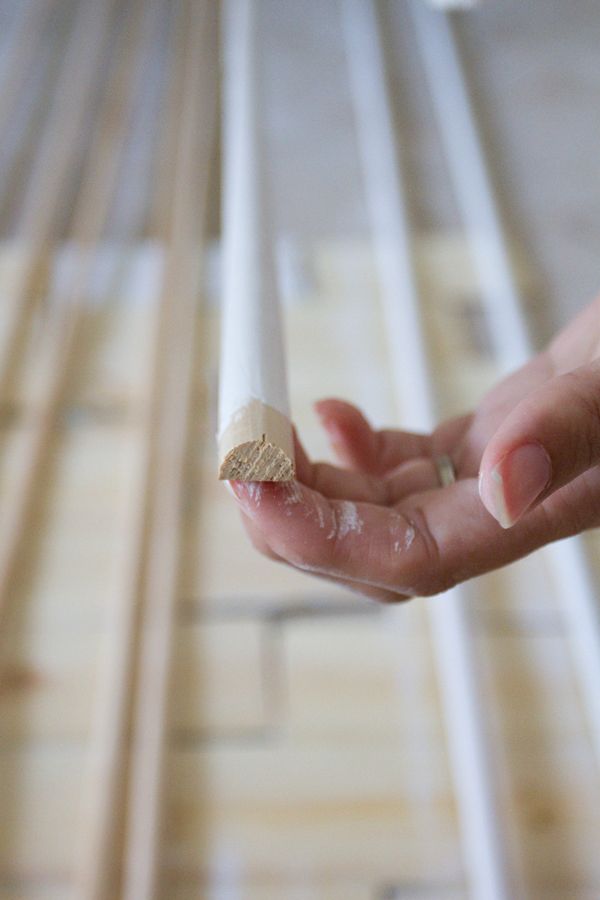 I painted it Moonlight White (Benjamin Moore) to match the other trim in the room, and we just nailed it up with our pneumatic nailer…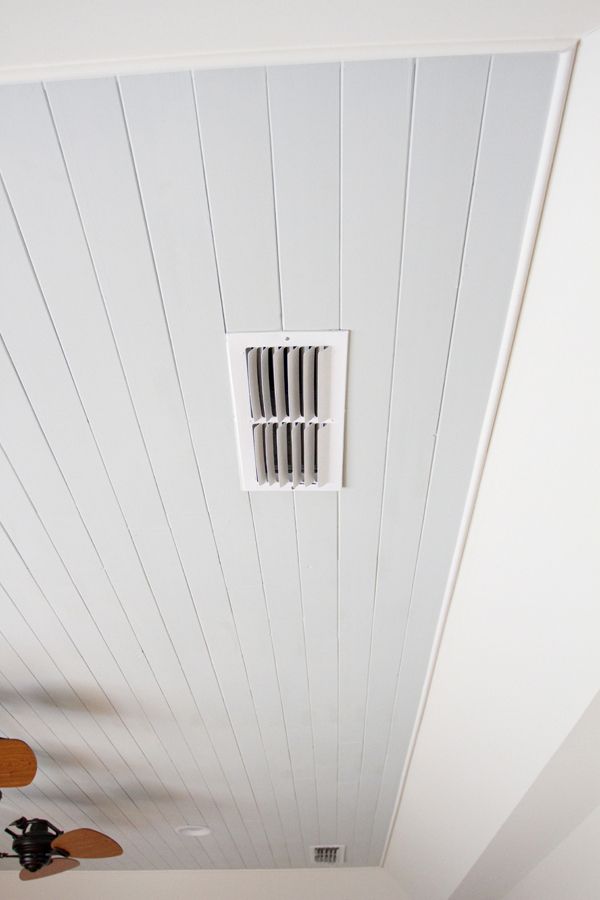 To cut out for the recessed lights, Kev just held up a plank and used a pen to trace where the hole was…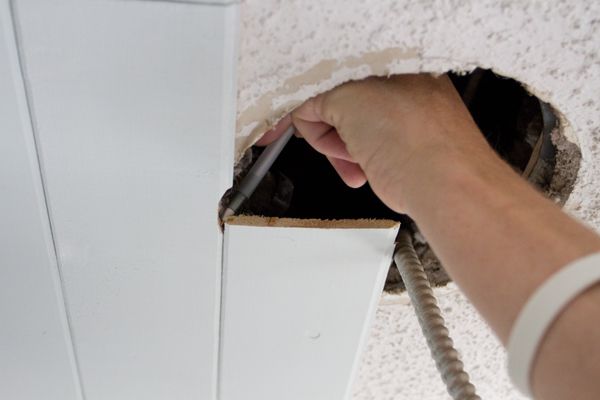 Then he used a jigsaw to cut it out…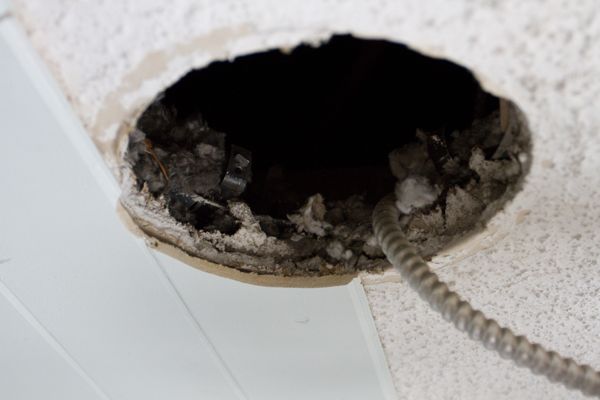 Here's a pic of him doing the other side of the same hole…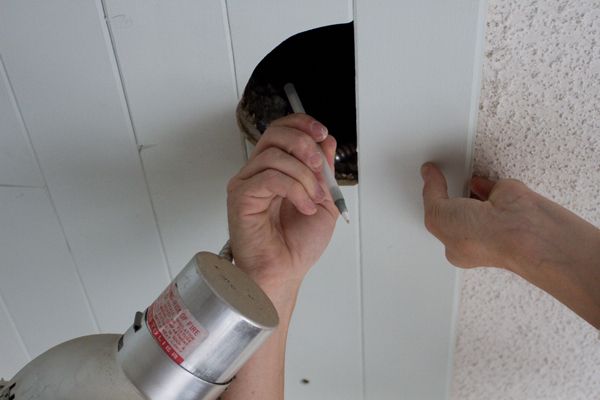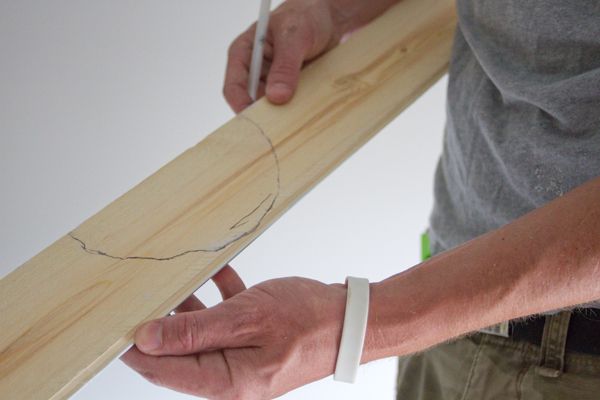 Ta Da!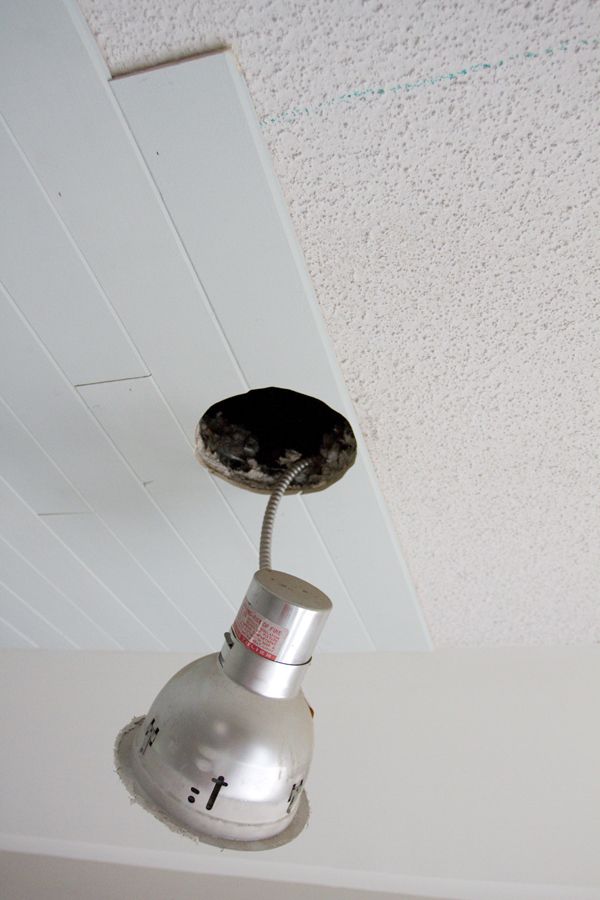 And speaking of the recessed lights, our friend, Mark, took down those old (unsafe) recessed fixtures after we finished the ceiling. Here's a shot of the new ones…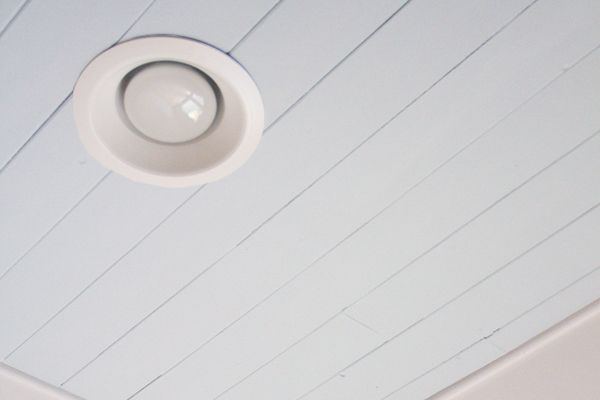 And here's a pic of the new ceiling fan…
It came from Lowes, and it's called the Twin Breeze by Allen+Roth. (Item #0275436) It cost $179, and I thought it was a good alternative to the ones they used in the Southern Living room we're drawing inspiration from for this makeover…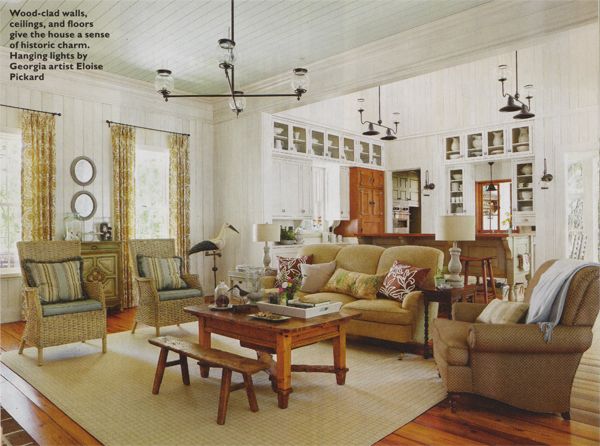 Both fixtures have the long, oil-rubbed bronze bar, but having the fans will help keep their electricity bill down, which is always a good thing here in Alabama!
Next up, we're going to head to Atlanta and pick up a white entertainment unit at Ikea. Something like the one I used in my presto change-o drawing…
…but, again, something much less expensive. We're going with the Hemnes unit…
It'll be similar to the unit above, but Kerry and Robyn are going with the 2-cubby bridging shelf and the 2-drawer TV stand, because the wall they're putting it up against isn't quite long enough to accommodate the larger pieces. It's solid (white-painted) wood and it'll fit the budget at $639 + tax.
I look forward to helping them accessorize it, and blogging about the next update soon!
Get My Free E-book: 15 Common Decorating Mistakes And How You Can Avoid Them
Enter your email to download my free e-book instantly! 🙂