We hosted a birthday party the other night.
I had planned to bake — ok, fine- heat up a frozen — blackberry cobbler, but we kicked our nasty, old, malfunctioning stove to the curb when we had the new flooring installed in the kitchen. And since a new stove isn't quite in the budget yet, I opted for a store-bought birthday cake instead. Everyone seemed to enjoy it, and boy did our niece and nephew (Lee Ann and Benton) get a good giggle out of everyone's blue-stained teeth.
The week before the party, I made it my goal to finish up a big project on the right side of the kitchen.
I started by patching the drywall that got damaged when Kevin pulled the beadboard paneling off…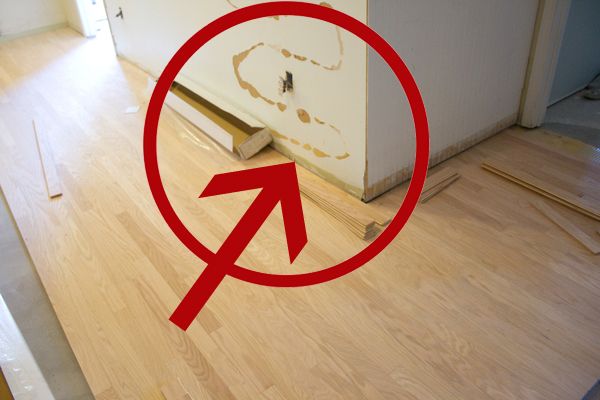 I got some DryDex spackling paste from True Value, and used a putty or "drywall knife" to fill in the damaged parts. I love using DryDex because it goes on pink, and shows you when it's dry by turning white! After that, I used a medium-grit "Wall Sand" sanding sponge to smooth everything out.
Then, after I vacuumed up 18 lbs. of spackle dust, I broke out a fresh roller head and painted on a wall full of chalkboard black paint…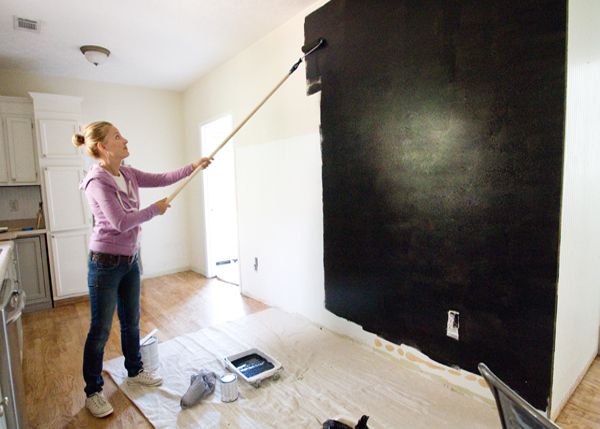 After that, the cabinets we salvaged from our guest bathroom came back into the room, and the heaviest-butcherblock-countertop-in-the-world (Ikea) got flipped over and stained "Special Walnut". After that, the chalkboard wall got outfitted with some stainless steel shelves (Ikea).
Later that night, the kids and I had fun breaking it in.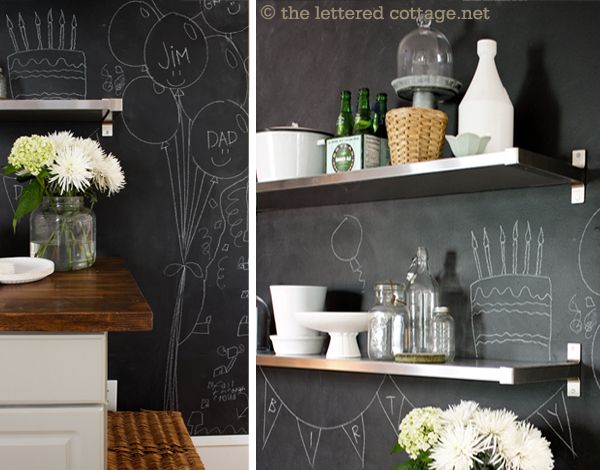 Lee Ann and I drew balloons and birthday banners…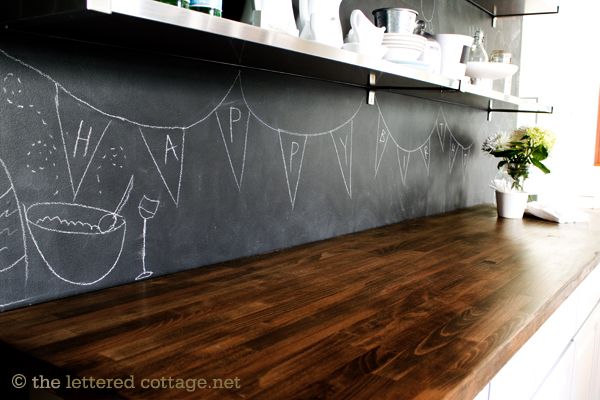 …and Benton taught me all about the wild world of Mario…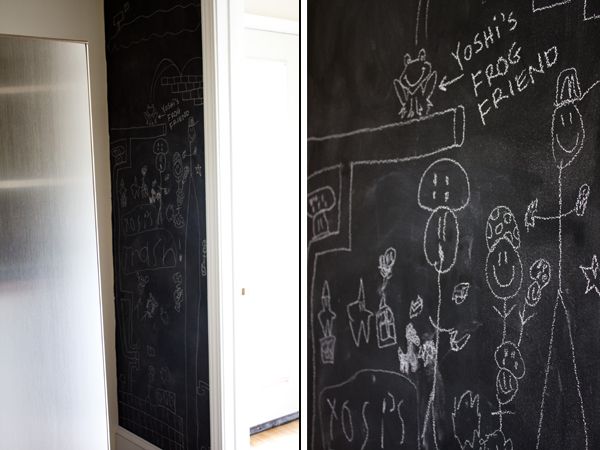 (Who knew a "toad" didn't actually look like a "toad"?)
Nothin' like bonding, blackboards, and birthday cake.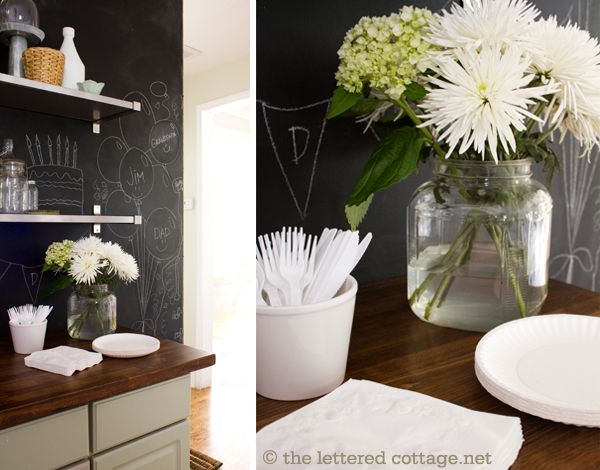 Ooh- and paper plates and plasticware. I enjoy those a lot, too.

This post is a part of our True Value DIY Blog Squad series!

PS- You can find more info True Value (and the entire DIY blog squad!) on Facebook and Twitter!
Disclaimer: We were selected by True Value to work on the DIY Blog Squad and have been compensated for our time commitment to True Value-related blog posts. We've also been given a gift card to purchase the materials needed for our True Value-related projects, however, our opinions are entirely our own and we have not been paid to publish positive reviews. Boom!
Get My Free E-book: 15 Common Decorating Mistakes And How You Can Avoid Them
Enter your email to download my free e-book instantly! 🙂