I had a chance to hang out with my friend (and fellow Auburn Tiger fan!), Amanda, a couple months back…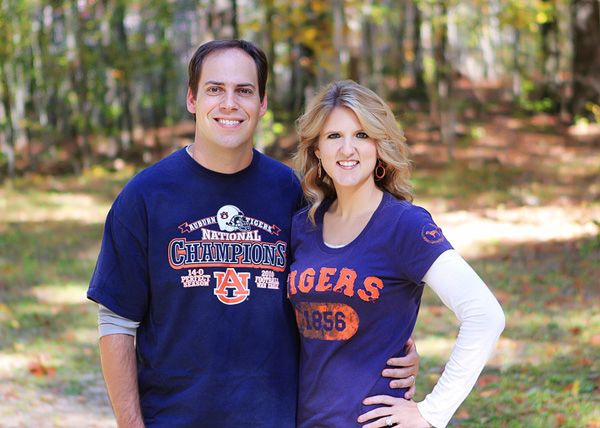 I had so much fun talking a mile a minute about a million different things with her!
We went to a flea market and shared a cone full of the best pecans EVER, and we saw tons of neat, old stuff as we walked around, too…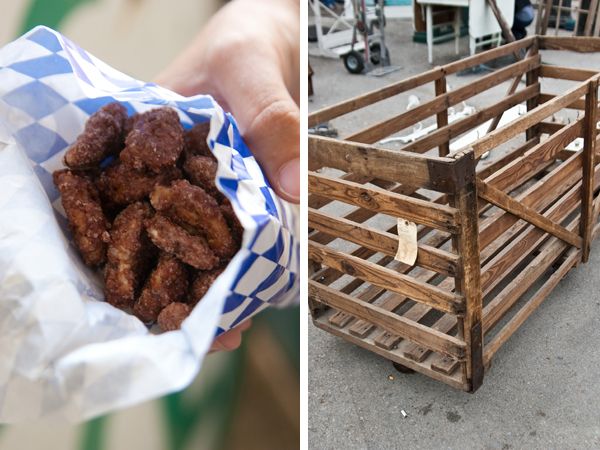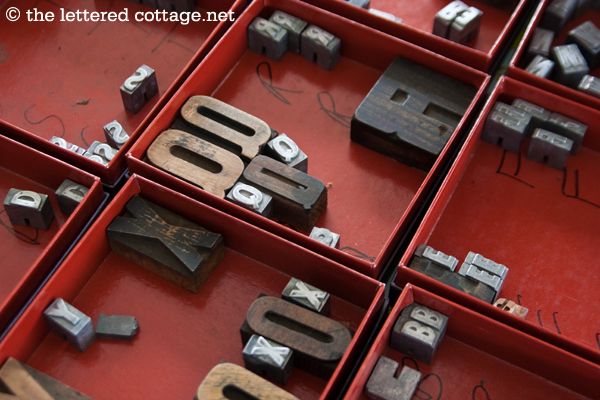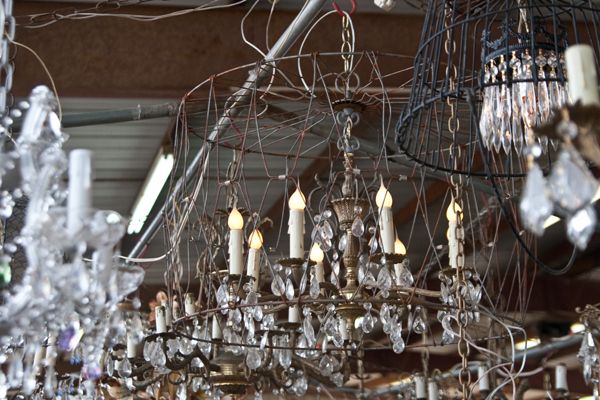 And check out the field of cotton we met up at near Amanda's house, in northern Alabama…
That's Amanda in the photo above- shooting a pic of the cotton field with her cell phone so she could "instagram" it…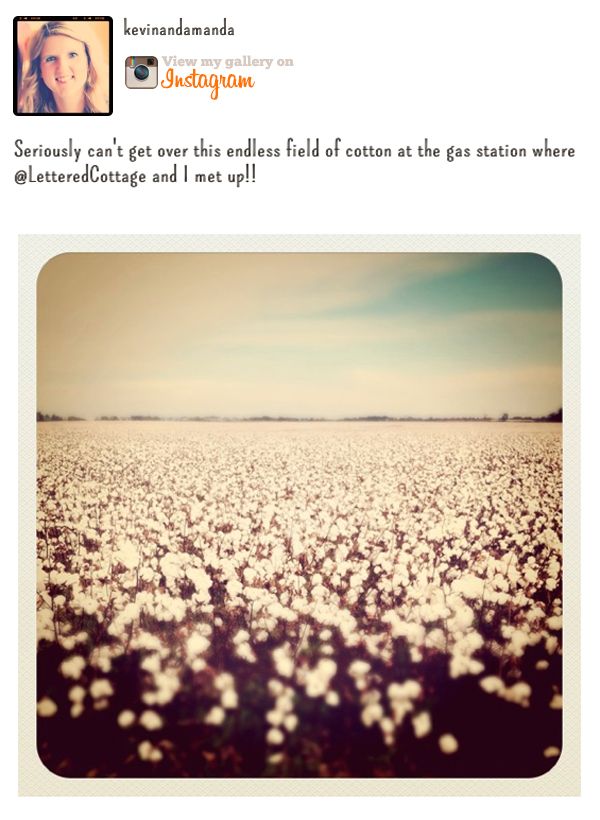 We talked about getting together and decorating her mantel for Christmas, but I haven't had a chance to catch my breath get up that way again since then, so I thought I'd put together a presto change-o for her in honor of the Holiday Home mantel link party Rhoda's hosting today!
Move your cursor on and off of the photo below to see what I had fun dreaming up for Kevin and Amanda's mantel…
(PS- Google Readers will have to click over to our site to view this one in action!)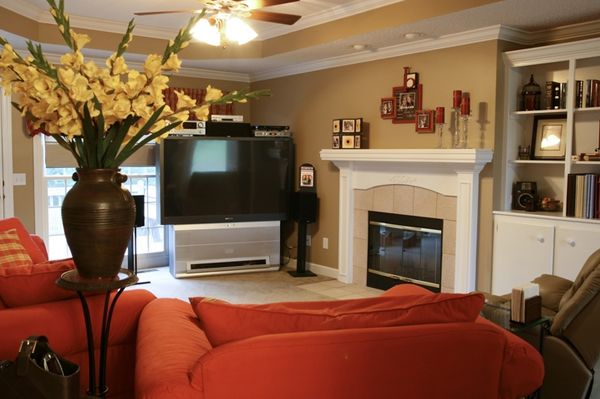 (Note: My drawing is for inspirational purposes only, and the ideas shown in it are just that. Spontaneous, totally flexible, just-for-fun, ideas. And since this is a just-for-fun photo consultation, and not an actual-and-perfectly-to-scale virtual consultation, I have no idea if any of the ideas or accessories I popped in my drawing would actually work in this room. Boom.)
Here are the still images in case you couldn't view the interactive ones above…
Kevin and Amanda's fireplace photo: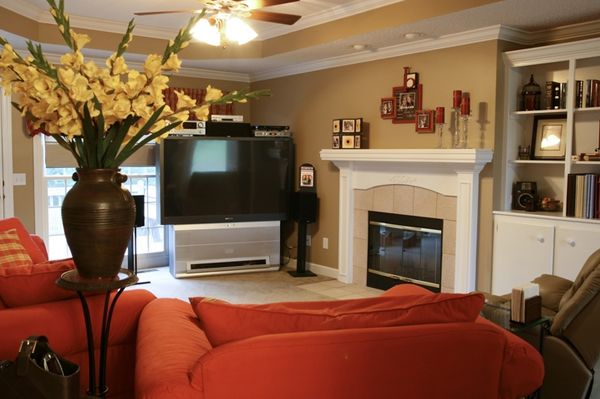 My presto change-o pic: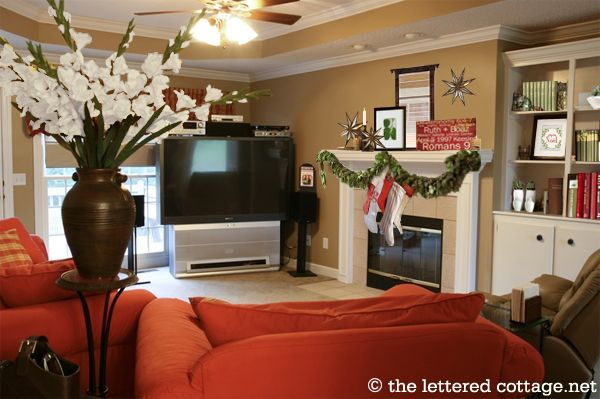 And here are some of the things I plucked from around the web to create my inspiration photo…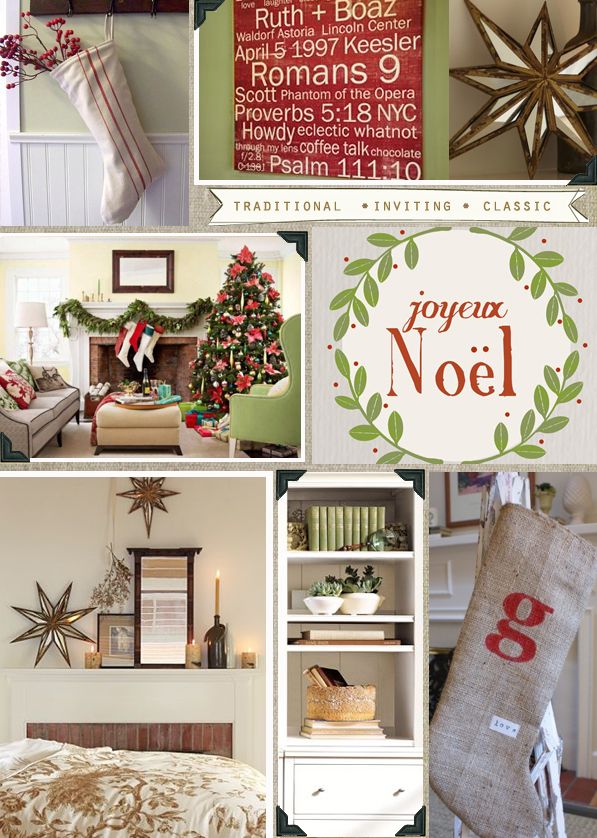 (Clockwise from top left: Grainsack Stocking, Red Letter Words Canvas Art, Star Mirrors, Joyeux Noel print, I can't remember where I found the "g" stocking photo (email me if it's yours!), but here's a link to some similar burlap stockings, bookcase photo, Star Mirrors and Mantel Accessories, Living Room Photo)
And just for fun, if K & A reeeeally wanted to go wild, they could also do something like this…
(There's a great (permanent) how-to: HERE, but maybe there's a vinyl version available, too?)
We're shooting some more footage for our HGTV pilot here starting in the next few days, so we probably won't get a chance to decorate much for Christmas this year- but I look very forward to seeing all the fabulous Christmas decorating posts linked up over at Rhoda's blog today, and then over at Kate and Sarah's next week!

___________________________________________________
Join us on Pinterest, Twitter and Facebook!
___________________________________________________________
Need design inspiration? Need help arranging your furniture?
Check out my e-books!