Sometimes it takes a while for us to fini$h room$, ifyaknowwhatI'msayin.
Take our guest bathroom, for instance. We've been working on the right side of it, off and on, over the past couple of years…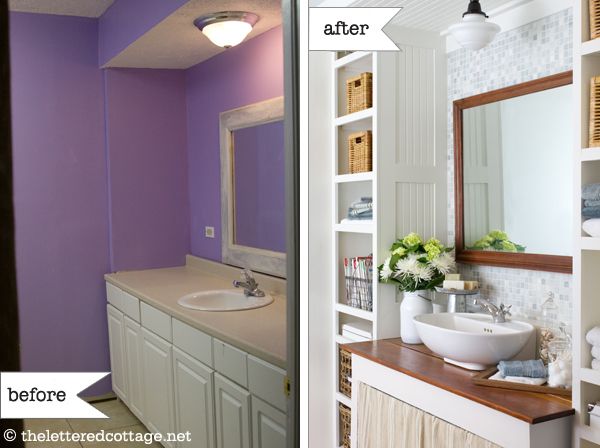 We've done some tiling, some building, some plumbing, and some accessorizing…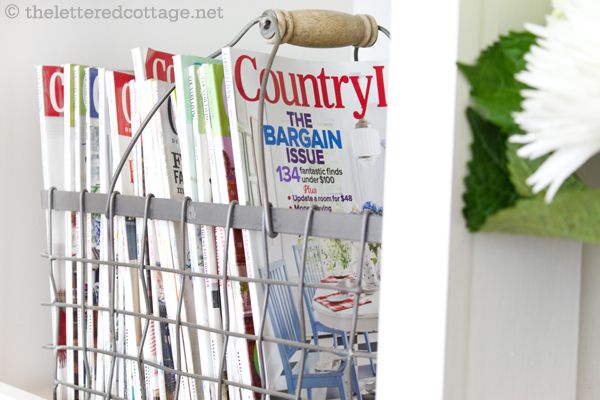 And although the left side of the room is now painted in the same soothing shade of "Sea Salt" (Sherwin Williams) that the right side of the room is, and the florescent light and textured ceiling are gone too, we still have a long way to go over there. Among other things, we want to remove the existing tile, replace the fiberglass tub with a clawfoot one, and take out the half wall separating the tub from the toilet. Here's an OLD pic that shows the 'sea of drywall' (SOD) that's still alive and kickin' above the tub and toilet on that side of the room…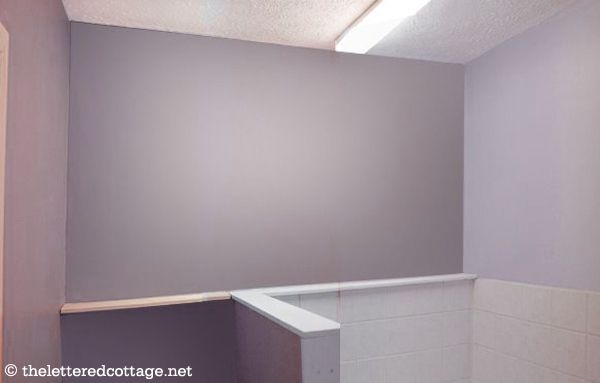 Is that sucker totally begging for some (high, or non-see thru) windows or what?!
I've been avoiding the whole issue for quite some time because I've always envisioned it being sort of big ordeal, ifyaknowwhatI'm$ayin.
On the other side of the SOD is our paintry. It's like a pantry, but instead of storage for cans of food, it's for storing cans of paint.
One day, it'll be all nice and organized, but for now, the room is completely shelf-less, and our paint and tools live on the floor…
The other day the SOD in the bathroom was reeeeeeally driving me nuts though, so I posted a question about it on our Facebook page.
29 people responded…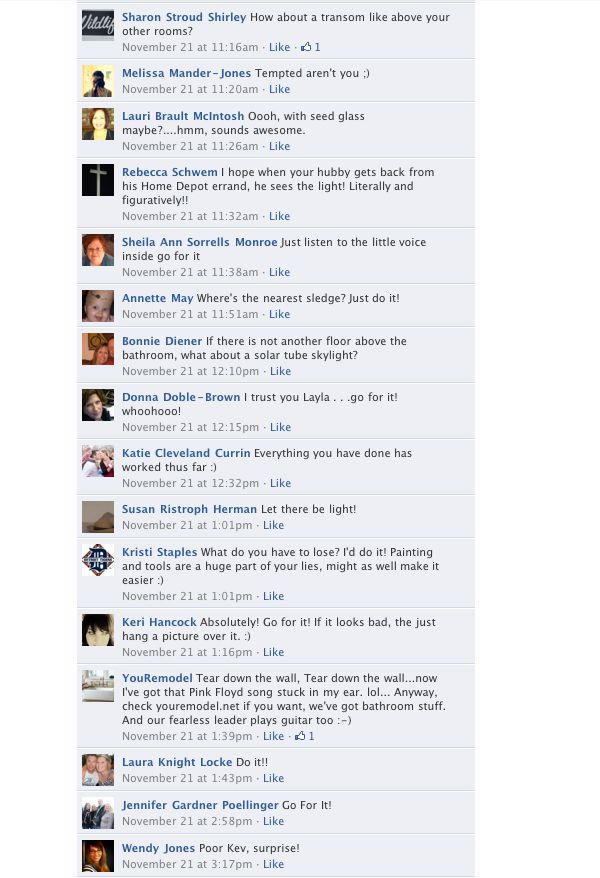 To which I replied,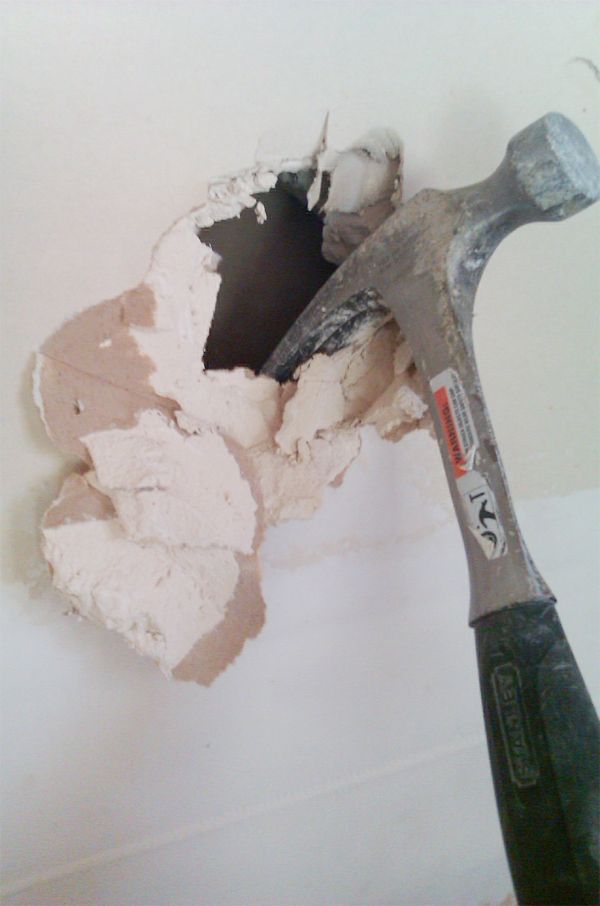 Thanks for the motivation Facebook folks!