When I was a little girl, I was certain I wanted to be a plumber when I grew up.
I kid you not. My fascination with unclogging drains started at a very young age…
From year to year, my passion for plumbing intensified.
I took my little "Plastic Fantastic" with me everywhere I went…
At age five I single-handedly modified a toy sink into one that had a fully functional faucet…
And by the time I was 18, I was installing garbage disposals all over town…
HA HA HA HA HA HA HA HA HA HA!
I had ya goin' for a minute there didn't I?
The following video showcases our actual plumbing skills.
Neither of us has ever even thought about what goes on under a sink.
(Note: If you're a plumber, you can just go ahead and sign off right now. Unless, of course, you'd rather just point at the screen and laugh as we demonstrate our rookie maneuvers.)
And there ya have it!
So what if we prematurely celebrated as water flooded our floor!
So what if we went through a roll of paper towels soaking it up!
So what if we sprang four, count 'em, four leaks throughout the process!
So what if we had to make a couple extra trips to the store to buy the proper tools!
So what if our dog thinks we're crazy!
It works!
It really, really works!
Take it from me- I've turned it on every fifteen minutes just to make sure.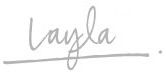 ——————————————————————————————————–
Join us on Twitter or Facebook!
————————————————————————————-
Need help arranging your furniture?
Check out my e-book!
Get My Free E-book: 15 Common Decorating Mistakes And How You Can Avoid Them
Enter your email to download my free e-book instantly! 🙂