The tide here on the southern tip of Tybee is such a trip!
One minute it's way up near the beach…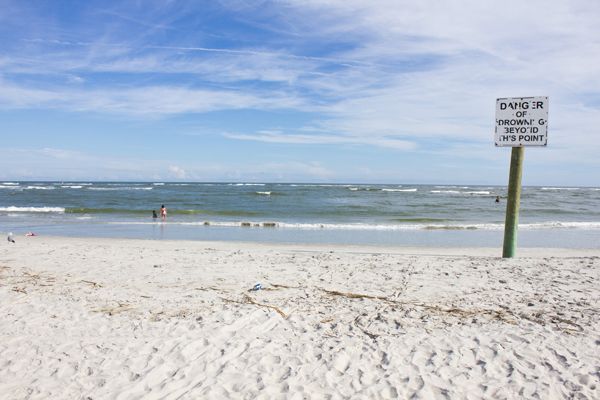 …and then all of a sudden, it's way, way out there…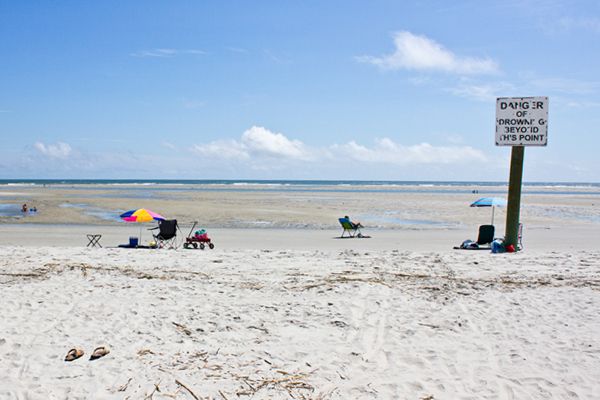 It's actually much farther out than it looks in that photo, too. It's crazy!
Move your cursor over the photo below for the just-for-fun, interactive effect…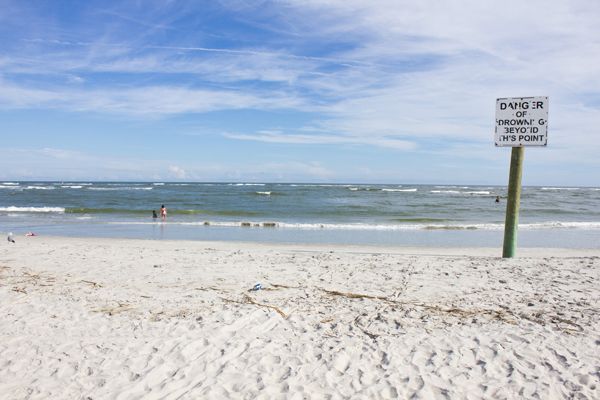 (Google Readers will have to pop over to our site to see this one in action!)
We've stayed in quite a few different cottages here on Tybee, but we've never stayed on this end of the island. The first day we noticed how far out the water had gone, we decided to walk all the way out there with our neighbors. I know, I know…the sign clearly says "danger of drowning beyond this point", but we thought that probably meant when the tide was high (not low), and there were tons of other folks out there…so….well….uh…yeah, it was probably a bad idea.

But we made it back to the beach safe and sound, and we won't be doing that ever again. (Says the girl who can only do the doggie paddle, and that may or may not have run/walked back to the beach when she got out there and realized the water was filling in around them pretty rapidly as they stood on a sandbar and stared at the sea.)

Anywho…ya see that sign out there…
We breezed right by that sucker on our way out there that day- then the next morning, it was mostly under water again…
("I can't believe I walked out there past that sign yesterday…and that sometimes these rocks are completely under water too…aaaaaah!!!")
That being said, when the tide goes out, the sand looks really really cool out there. A lot like this photo of the desert, actually…
It was really hard to walk on (almost like concrete!), and it felt like we were on another planet or something!
Here are a couple more shots of the trippy tide, coming in and going out. In…
…and out…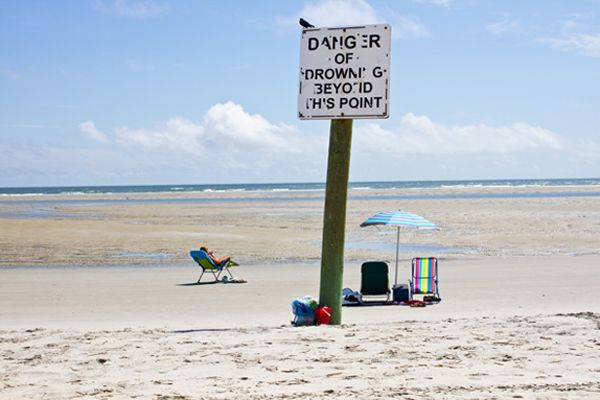 And another interactive one, just for kicks…
I discovered the tide comes in even more in the middle of the night, too. I took this photo early one morning a few days ago…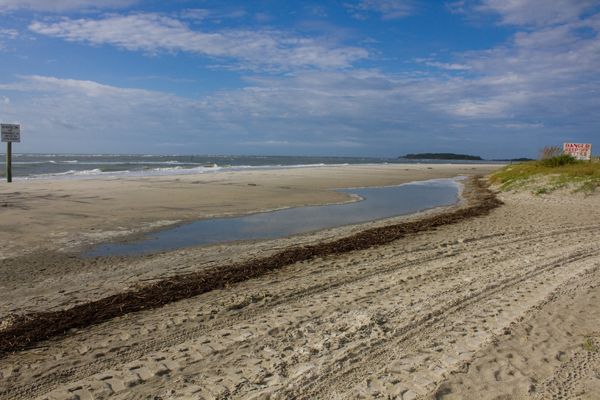 (And one day the tide was out so far I swear you could walk all the way over to that island in the distance!)
But since breezing past "danger" signs is no longer an option for me, I decided to start walking the other direction every morning…towards Tybee's beautiful pier…
The water is still warm here, and I love the way it feels when it rushes in and out over my feet! (Although, Holy Disorienting Batman when you're walking one way, and it's going back out another way- LOL!)
I filmed a little video snippet so you could hear the wild waves crashing and splashing, too…
Today is our last day here on Tybee. We're gonna head out after I go for one last swim in the sea.
Just kidding!!!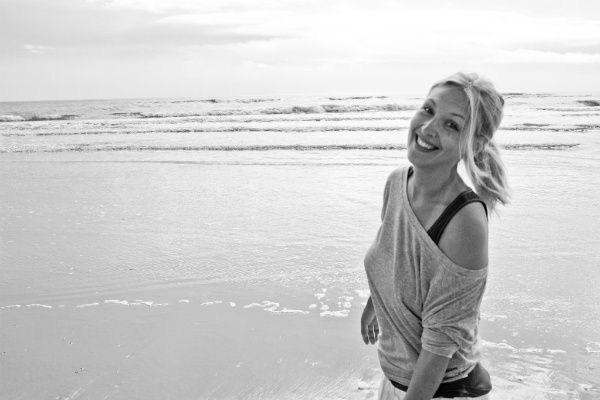 ___________________________________________________
PS- The winner of the Southern Accents reclaimed wood art is…

Congratulations Wendy! I'll be in touch with you shortly!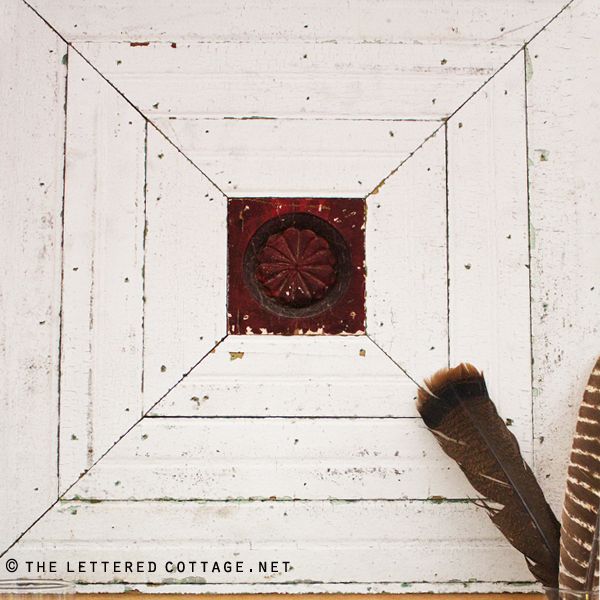 ___________________________________________________
Join us on Pinterest, Twitter and Facebook!
___________________________________________________________
Need design inspiration? Need help with space planning?
Check out my e-book!