We're back on our favorite island this week…
…and we're crashing at a cottage called Doyle's on the Dunes this time around…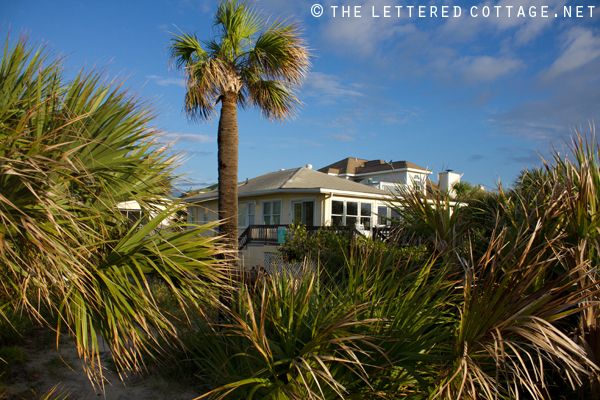 I snapped that picture this morning, as the sun rose up over the sea.
I'm so glad I woke up in time to see it!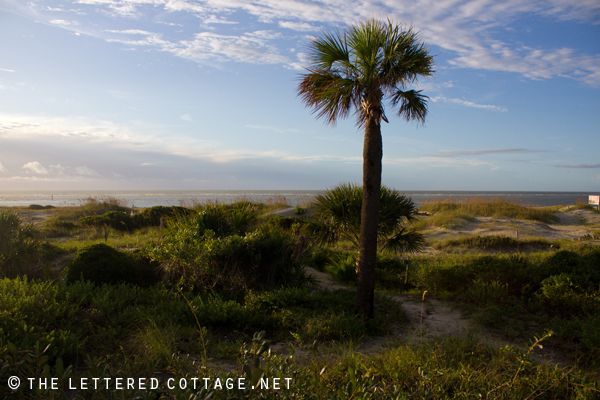 Kev and I are here to photograph another home for one of our favorite shelter magazines next week, but we invited our (awesome!) neighbors over for a few days first (they're staying over at Screened Inn!), and we look forward to spending some down time with them before we get to work on Monday morning!
And speaking of photogenic houses…the one next door to Doyle's is quite the looker too…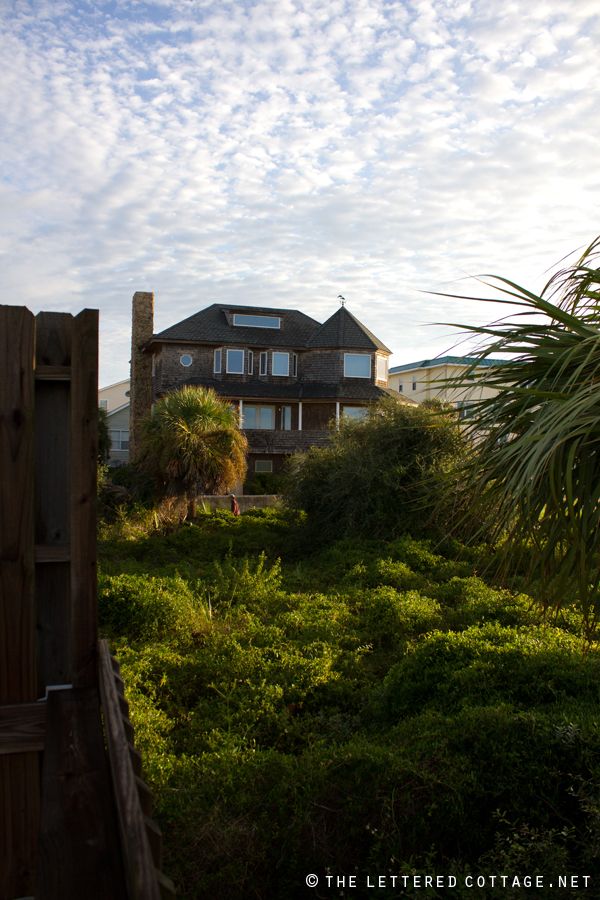 Those salty old shakes are de-LISH…and just look how amazing that sun-kissed greenery looks! Hard to believe it can grow right out of sand like that!
The clouds formed a pretty stunning canopy over the island this morning too…
They reminded me of this quote…
"The air up there in the clouds is very pure and fine, bracing and delicious…and why shouldn't it be? It's the same the angels breathe." -Mark Twain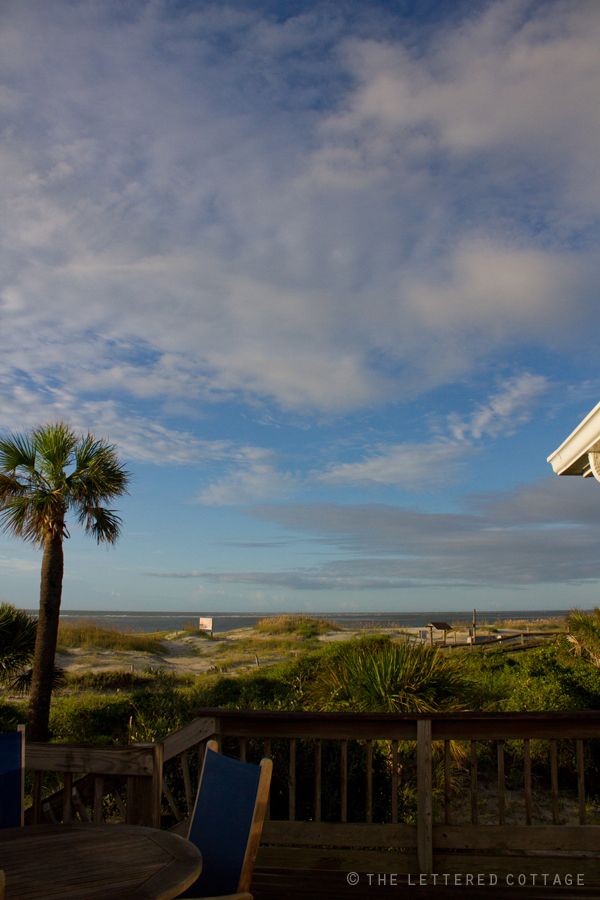 And that view from the deck here at Doyle's reminds of this one…
"Sometimes it's important to work for that pot of gold.  But other times it's essential to take time off and to make sure that your most important decision in the day simply consists of choosing which color to slide down on the rainbow."  -Douglas Pagels
I like the way Mr. Pagels thinks!

PS- The winner of the plush pumpkin giveaway is…
Jessica at Two Shades Of Pink! Congratulations Jessica! I'll be in touch shortly via email!
__________________________________________________________
Join us on Pinterest, Twitter and Facebook!
___________________________________________________________
Need design inspiration? Need help with space planning?
Check out my e-book!