* * THIS GIVEAWAY HAS ENDED * *
Thanks to everyone who linked up to our It's Fall Y'all link party yesterday! SO many great Fall displays out there in blogland!! (FYI- the link party will be open 'til next Monday night, so there's still plenty of time to link up if you haven't done it yet!)

Yesterday, I mentioned that our link party was sponsored by our friends at Southern Accents, and that they made us the big, blue reclaimed wood art piece on our mantel…
…but what I didn't tell you is that we asked them to make another one for us to give away,  too!

It's red and white and chippy all over, and measures 27″ high x 42″ wide. We had fun photographing it above our neighbors mantel for this post last week…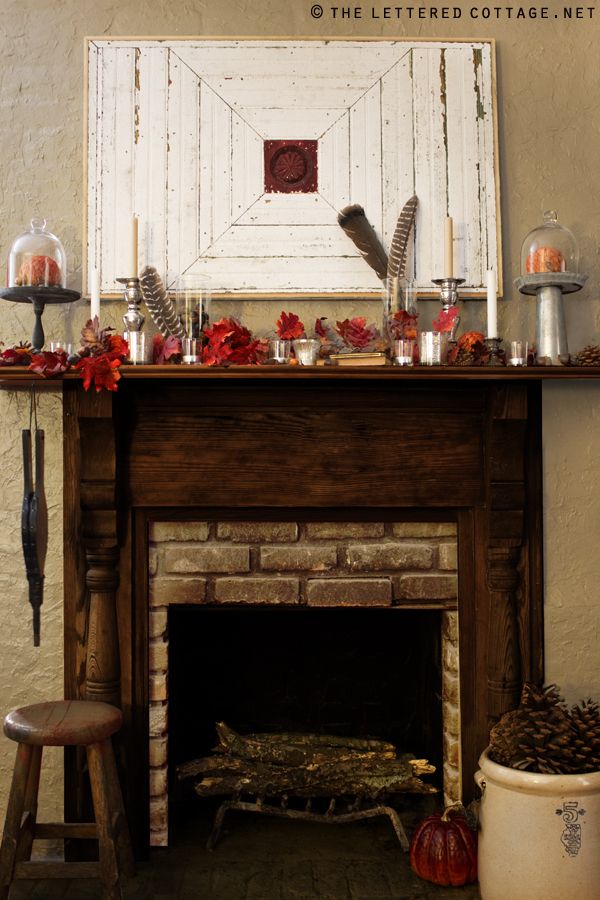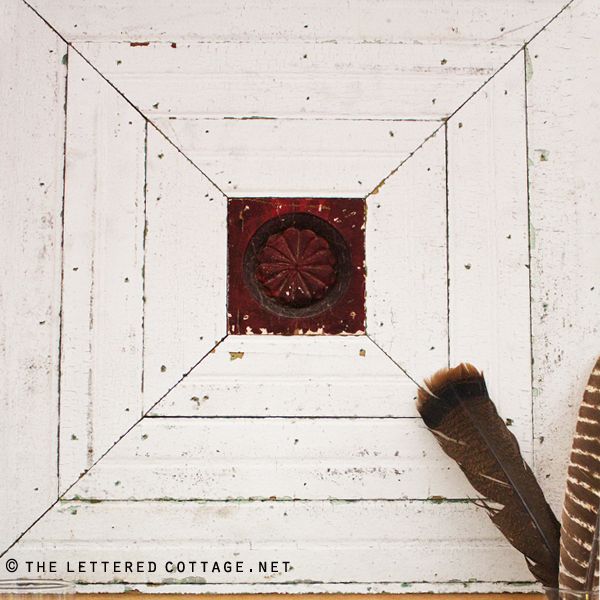 Our neighbors Peter and Josette are awesome, and we're so thankful they're okay with our occasional crazy/spontaneous text messages, asking if it we can come over and photograph something at their house- LOL!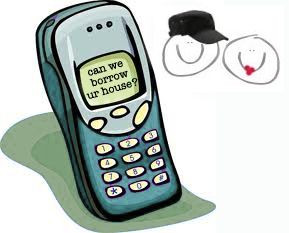 The day they gave us the green light to deck out their fireplace with the Southern Accents piece we're giving away, we brought over a few bags full of Autumn-y goodness to create a Fall-themed display on their mantel.
We started by placing a orangey-red faux leaf garland (Hobby Lobby) on top of their mantel. Next, we sprinkled in some of our own silver and glass pieces, and filled in the gaps with acorns and pinecones…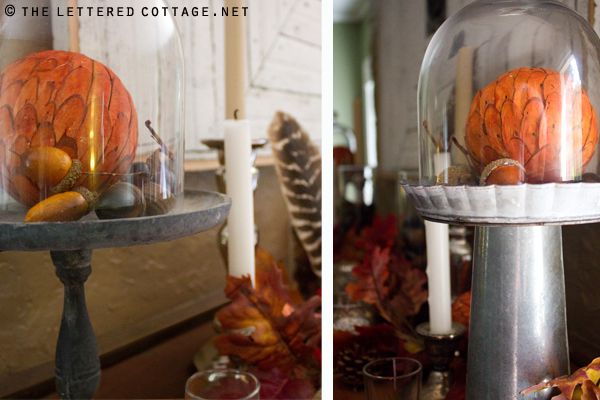 Then after a quick "shop the house" search, we nestled in some of Peter and Josette's old books, a few of their candlestick holders and candles, a little pair of antique glasses, and some of the beautiful feathers they've collected…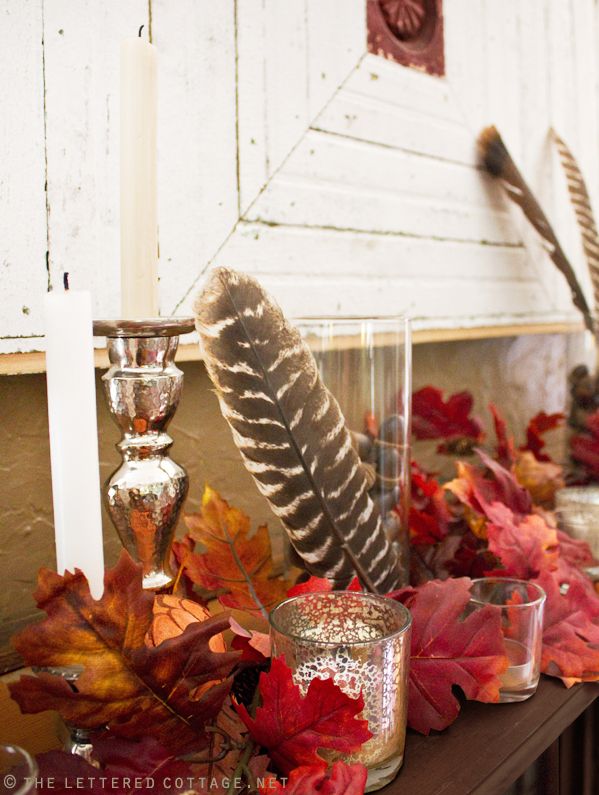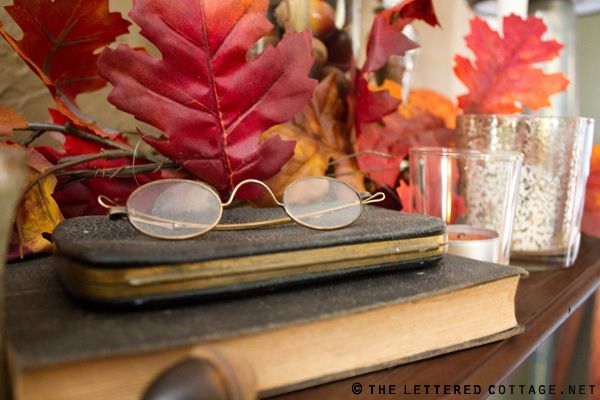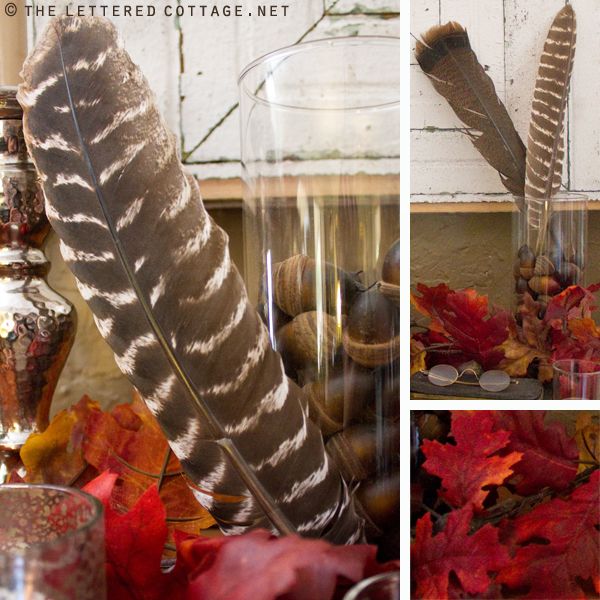 It was a quick little impromtu shoot, but we sure had fun playing with their fireplace that day!
______________________________
If you'd like a chance to win the Southern Accents wood art piece, just leave one comment on this post between now and Friday, September 30th (at 8am Eastern time) and we'll randomly select a winner after that! Good luck!
PS- Thanks again to Southern Accents for creating such a beautiful piece of art to give away, and to Peter and Josette for letting us shoot the photos for this post at your house!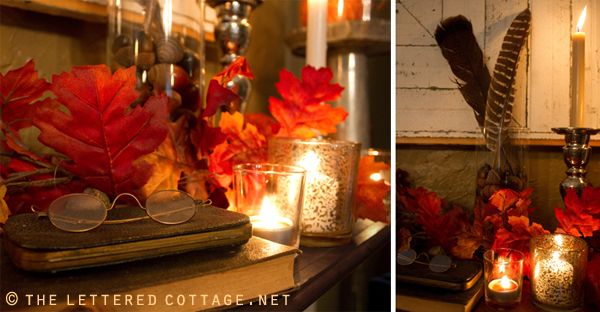 _________________________________________________
Join us on Pinterest, Twitter and Facebook!
___________________________________________________________
Need design inspiration? Need help with space planning?
Check out my e-book!