Howdy! Hope you had a great weekend!
I thought I'd blog about the tables we worked on for Kev's parents porch makeover today.
First up, there was this guy…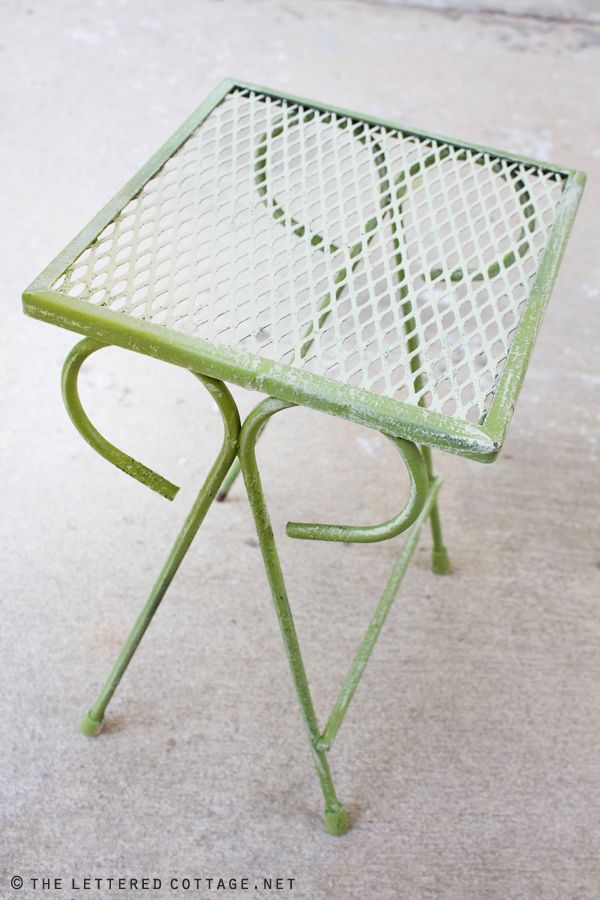 He looked great as-is, so we didn't do a thing to him.
Then there was this guy…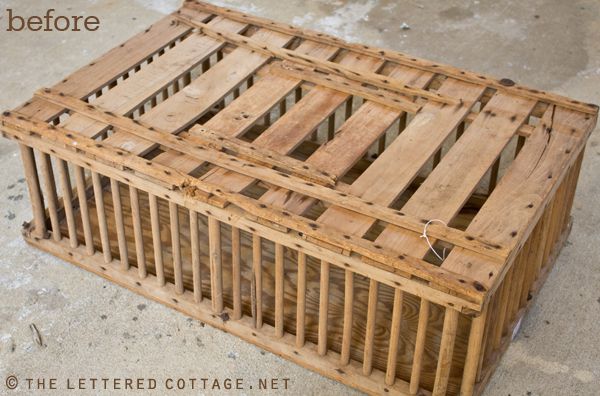 We primed and then painted the inside bottom of it a color called "Moonlight White" (Benjamin Moore), and nailed some vintage rulers and yardsticks (cut to length) to the top of it…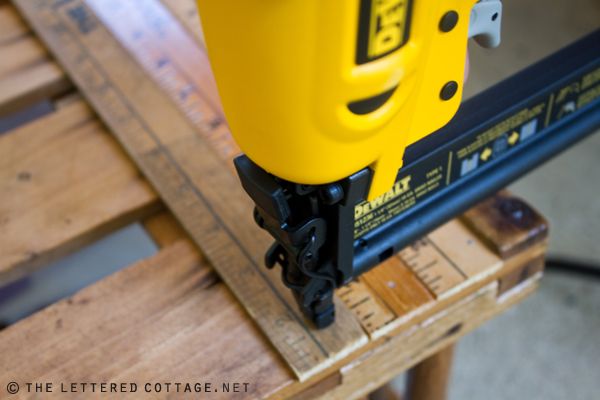 And like our DIY wall art project, we attached them one at a time, alternating from bottom to top as we went along. That way, if there was any weirdness, it would end up in the middle of the tabletop, not at the top or bottom. Of course there was weirdness when we got to the middle, but we found the perfect little piece of wood in the craft wood section of Michaels and it worked out great…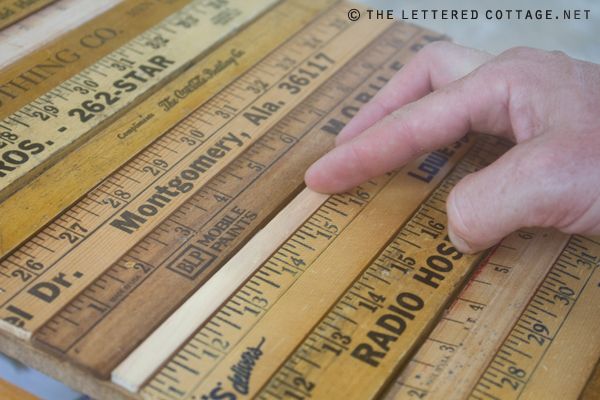 We attached everything around the door so that Kev's parents could use the inside as storage…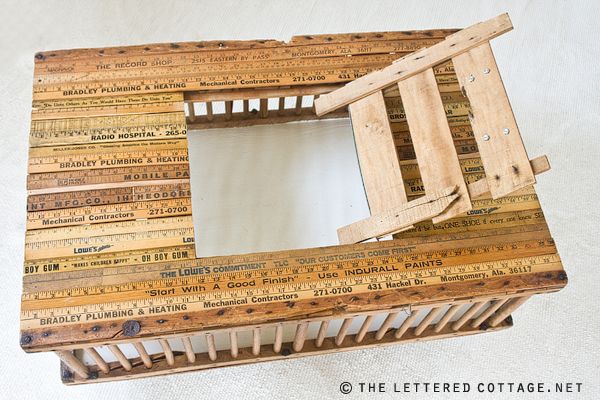 …and this heavy old handle I purchased on eBay a few years back, and some vintage casters I purchased from AnythingGoesHere on Etsy earlier this month, made for the perfect finishing touches…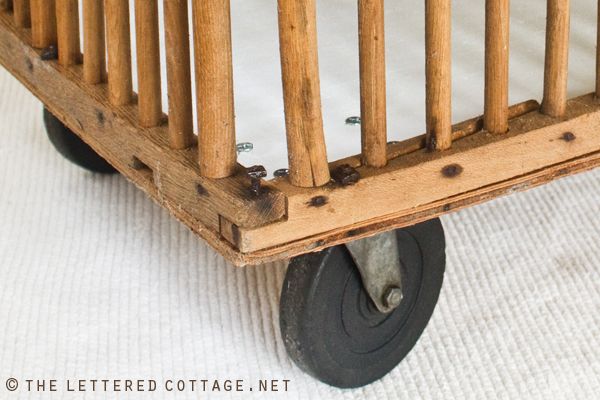 (PS- Before we painted the inside bottom of it, and attached the handle and casters, we sprayed the whole thing with two coats of polyurethane to help protect it from the elements.)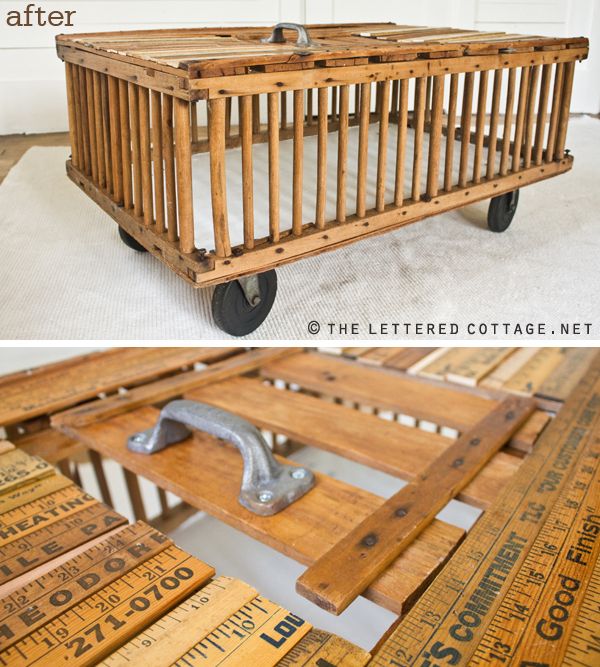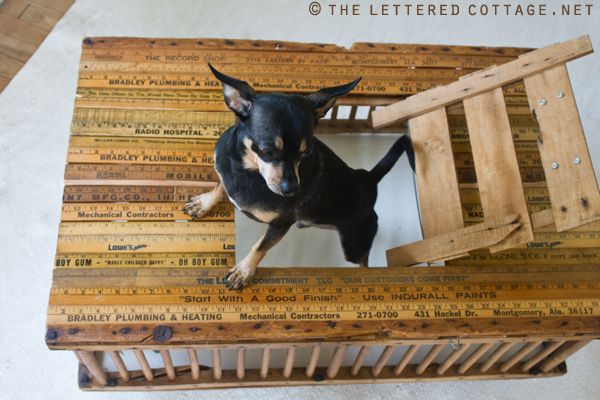 The "skull" side table we picked up at Prattville Pickers was super simple to modify. We just carefully removed the glass tile from the two strips of adhesive tape holding it to the underside of the tabletop, and cut several wood "fill-it" strips (available in the fencing section at Home Depot) to use as a tabletop surface instead. (We attached them with Liquid Nails.) We finished by painting on a coat of Miniwax Special Walnut colored stain, and once that was dry, we sprayed on some polyurethane to seal everything up.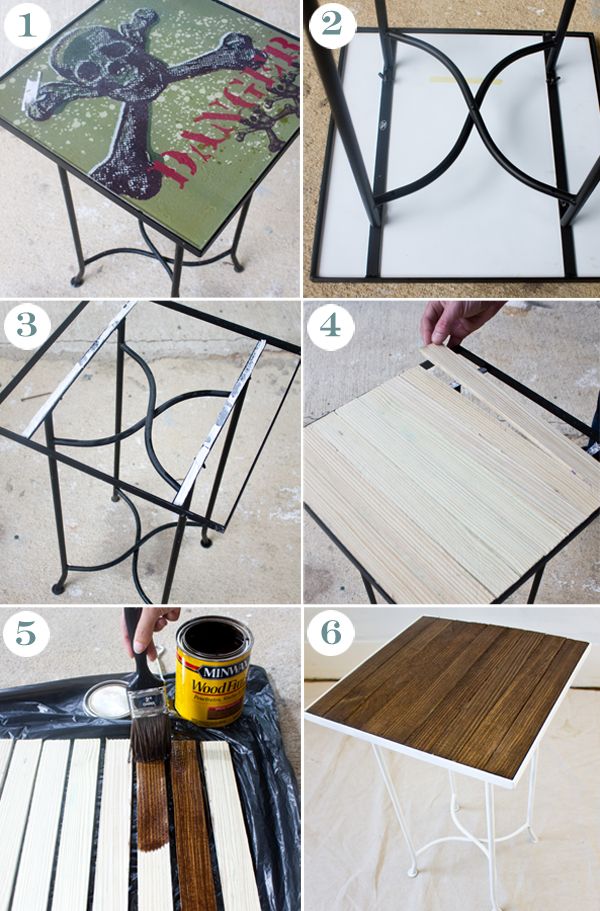 (PS- Prior to attached the strips of wood, we sprayed the black metal base of the table with some of this stuff…)
It's available at True Value and it's da bomb!
You'd never know that table used to be so freaky lookin', would ya! (Poor Mr. Skull Tile is currently sitting out by the curb waiting for Mr. Garbage Man to come pick him up.)


The $20 console table was a cinch to spruce up. Like I said the porch reveal post, Kev just picked out a color (Southern Breeze by Behr available at Home Depot) and I painted it on and distressed the edges when it was dry.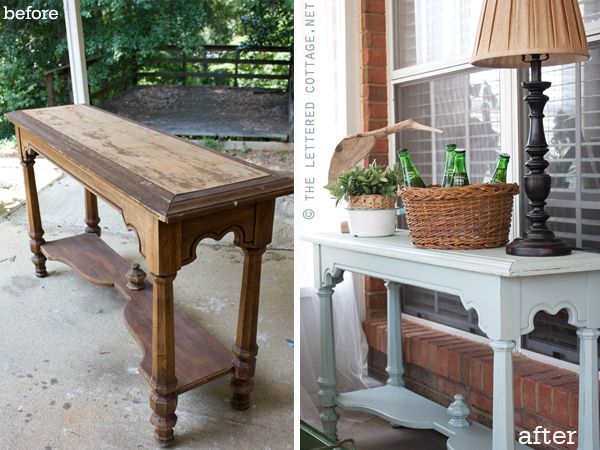 I did the same thing to the little foot stool we picked up…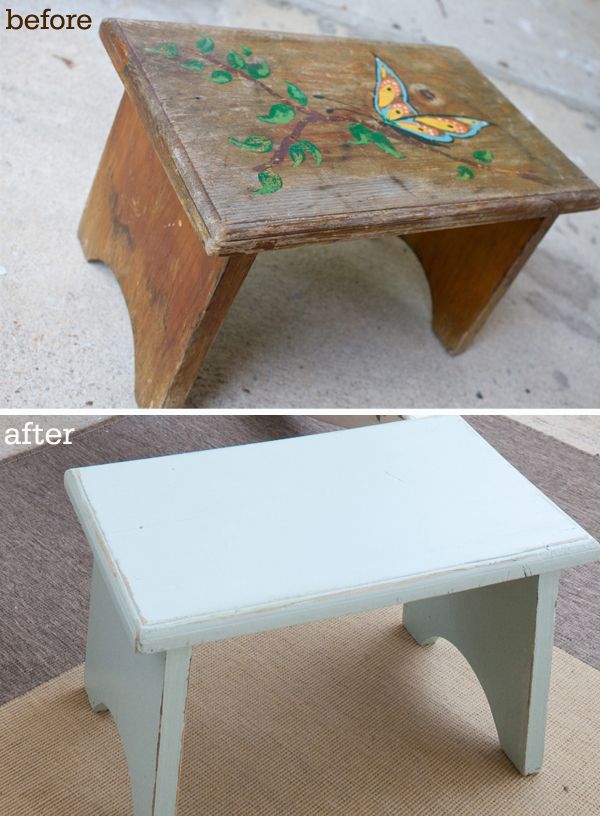 And there ya have it! Four frugal furniture facelifts!


Stay tuned for Kev's DIY sunburst mirror tutorial tomorrow and some more Pick My Presto action later this week. It's been a while since I've done one and my PMP finger is chompin' at the bit to have some Photoshop fun!