Hey there! Kev here. Like Lay mentioned in yesterday's post, I'm here to show you how I made the sunburst mirror for my Mom and Dad's porch.
Thanks to Kate's tutorial, it was really easy to put together. First, I went to Hobby Lobby to pick up three different-sized wood floral rings. Unfortunately Hobby Lobby didn't carry them, so I got back in the car and headed to Michaels. They had them, but didn't have any of the 8″ round, beveled-edge mirrors that I had just seen at Hobby Lobby, but passed on because surely Michaels would have them too.
Back in the car, and back to Hobby Lobby I went. After that I picked up two packs of wood shims from Home Depot and when I finally made it back home, I broke out the Liquid Nails and started gluing all the wood parts together.
When the glue dried, I sprayed the whole thing with some polyurethane and attached the mirror with some more Liquid Nails.
It was an easy and inexpensive little project to put together, and thanks to my trusty nail gun, it's now securely affixed to the blue and white shutters behind it on my parents porch.
The End!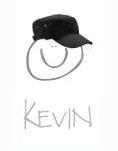 PS- Before I started gluing, I cut both layers of shims down about 4″ using our compound miter saw so that the mirror was the size we wanted it to be.
——————————————————————————————————–
Join us on Twitter or Facebook!
————————————————————————————-
Need help arranging your furniture?
Check out Layla's e-book!