…and speaking of Cottages & Bungalows– the other day we had fun shooting a room over at Ashley and Jamin's house that'll hopefully appear (fingers crossed!) in the mag at some point or another.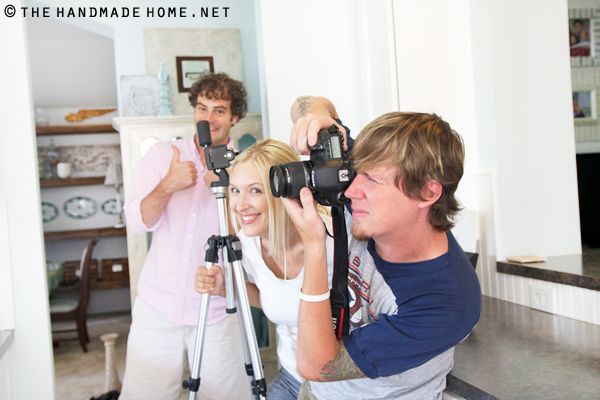 (Holy tripod-handle-up-the-nose Batman! LOL!)
We can't post pics of the room we shot until after the issue they're (potentially) in comes out, (hint: it's not any of the rooms in the photo above!), but I wanted to share a few pics of another space in their home that is pretty darn amazing. Behold- the dining room…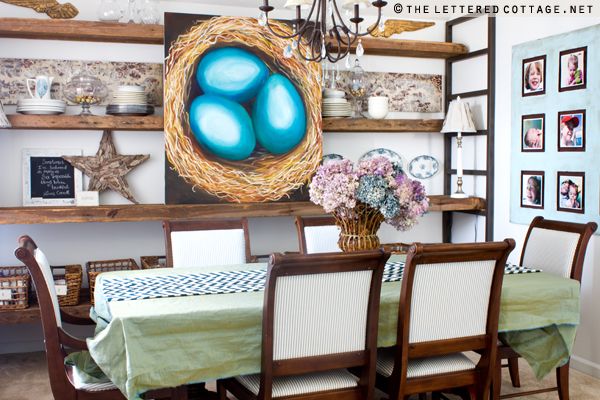 Behold- two hubbies playing a game of "Layla says" while Layla prepares to snap pics of the dining room…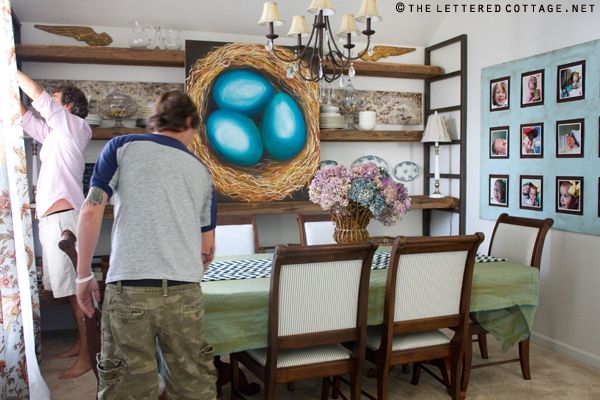 (Thanks again for playing along, guys!)
That new shelving system along the back wall of the room is to die for, don't ya think?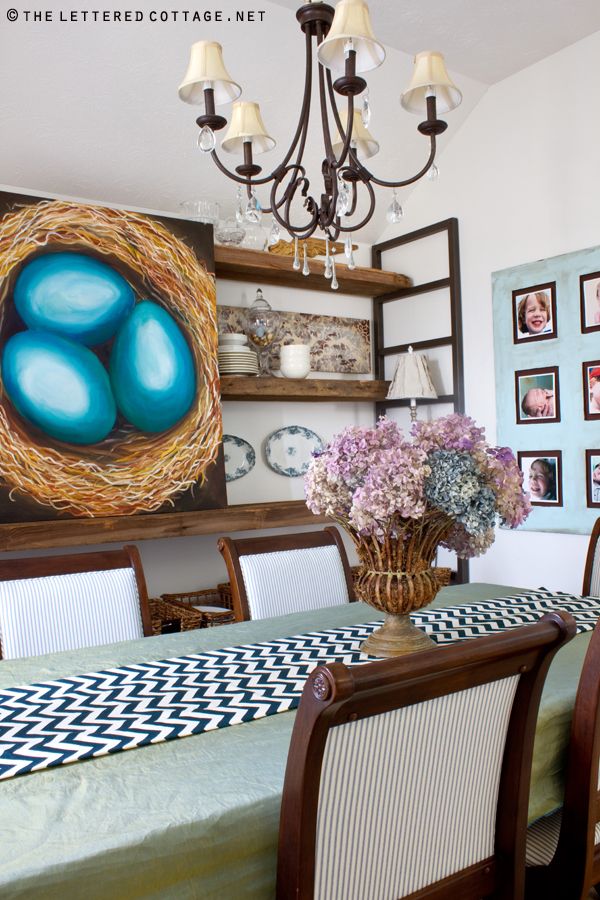 They had a friend weld the side pieces together, and the big old chunks of (70-year-old) barn wood were salvaged from an old barn being torn down in Troy, Alabama.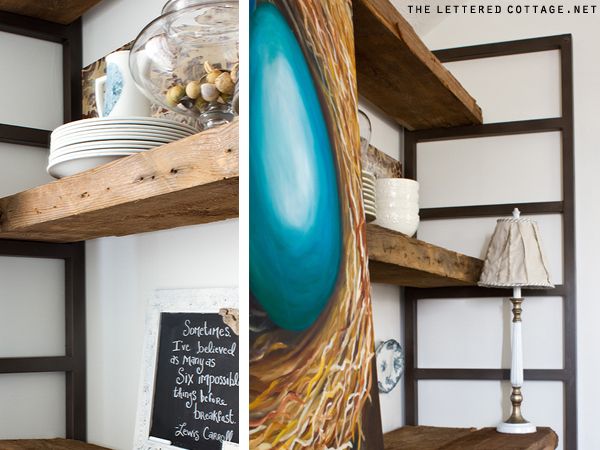 They paid $25 a piece for each "shelf", and Ashley had fun deckin' them out with dishes and artwork.
She used a row of baskets on the lower shelf…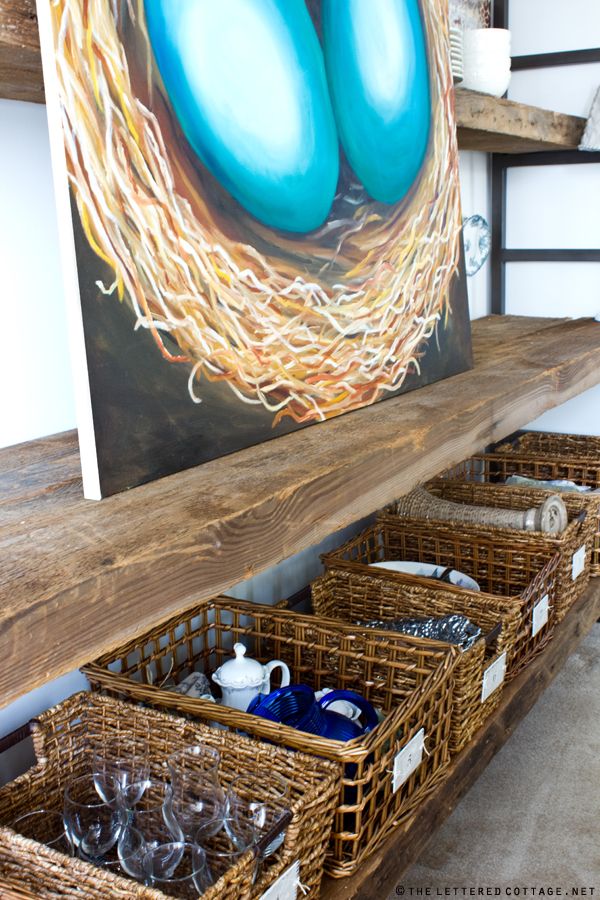 …and tied clay tags (made by Vintage Skye) to the front of each of them.
There's so much personality in that there house, and we can't thank A & J enough for allowing us the opportunity to get snap happy in it! Oh, and for introducing us to Zoe's Kitchen. Holy awesome-chicken-kabobs Batman!
___________________________________________
Join us on Pinterest, Twitter and Facebook!
____________________________________________
Need design inspiration? Need help with space planning?
Check out my e-book!
Get My Free E-book: 15 Common Decorating Mistakes And How You Can Avoid Them
Enter your email to download my free e-book instantly! 🙂