Kev and I are coming up on wedding anniversary #8 this June, and I'd love to take a breather and sneak off somewhere (inexpensive and close to home) with him for a couple of days.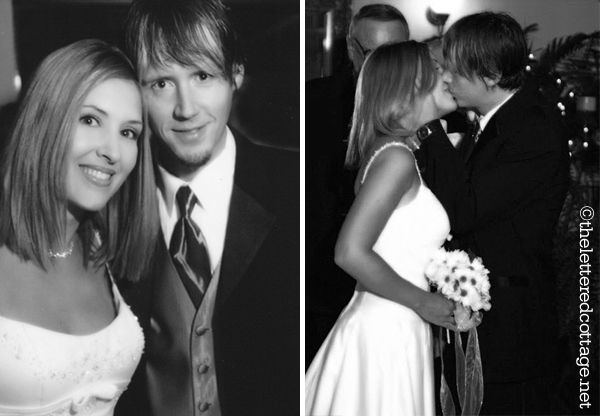 Back in '04, we honeymooned a few hours down the road, on the Florida gulf coast. We stayed in a cute, little cottage (that's no longer for rent- boo) in a town called Seaside…
(via)
Remember Seaside from movie The Truman Show? It's such a pretty little community…
There are small, colorful cottages, like this one, that Jim Carrey's character called home in the movie…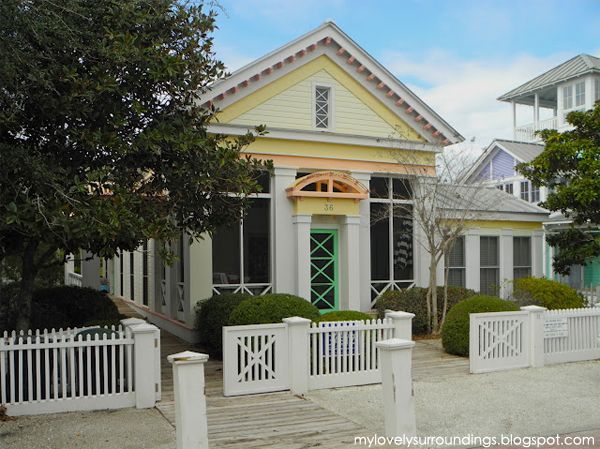 (via)
Looks like the front door got a new coat of paint after "Truman" left town…
Kev and I had so much fun wandering around, looking at all the houses while we were there. We only snapped this one, quick pic (can you believe that?) of the cottage we stayed in…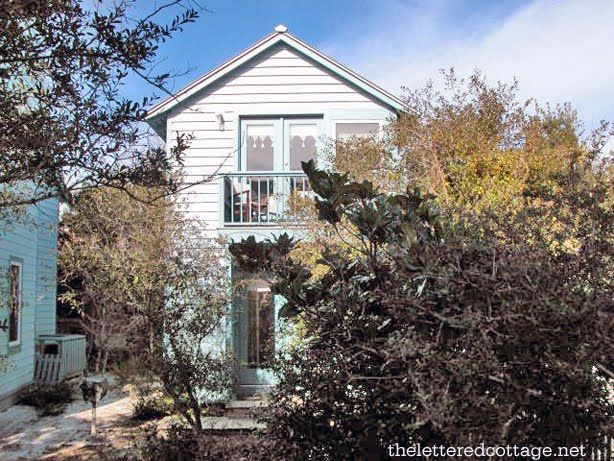 The bedroom and bathroom were located on the first floor, and the living room and kitchen were upstairs, and if you squinted reeeeeal hard, you could see the tee-tiniest little sliver of the sea from the balcony on the second floor.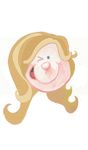 We went back to Seaside for our 5th anniversary and stayed in one of their "Motor Court" cottages…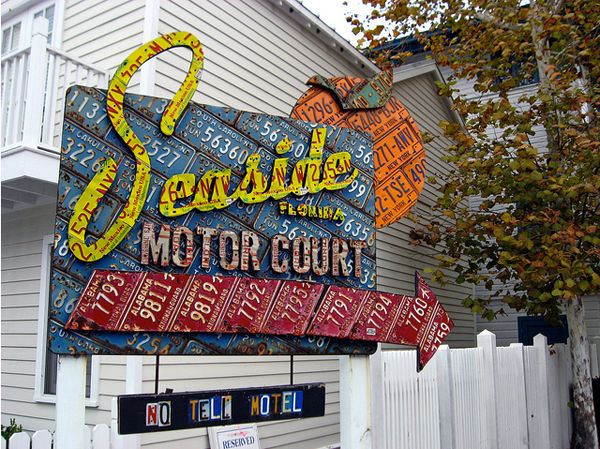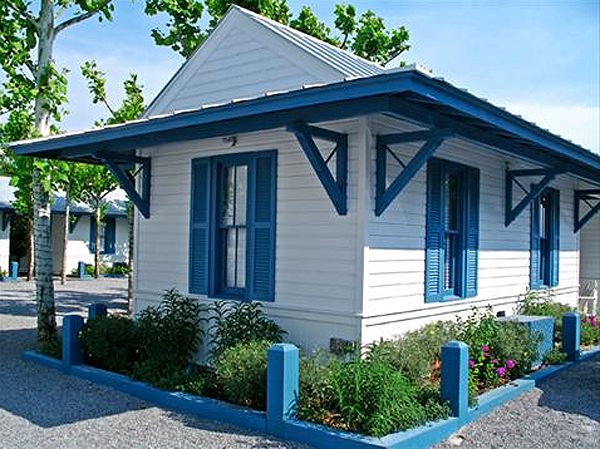 I took all kinds of pictures on that trip, but then (accidentally) deleted them because I thought Kev had already transferred them to our computer. Key word: thought. Oops!
I did, however, find some more inspiring Seaside pics while Googling last night…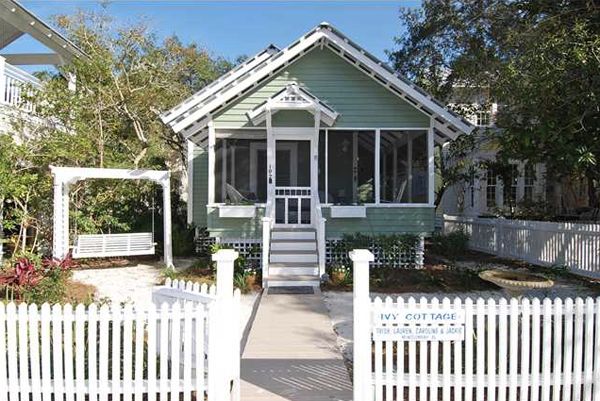 (via)
Get a load of this big guy…
(via)
It's porches must be facing the ocean…*sigh*…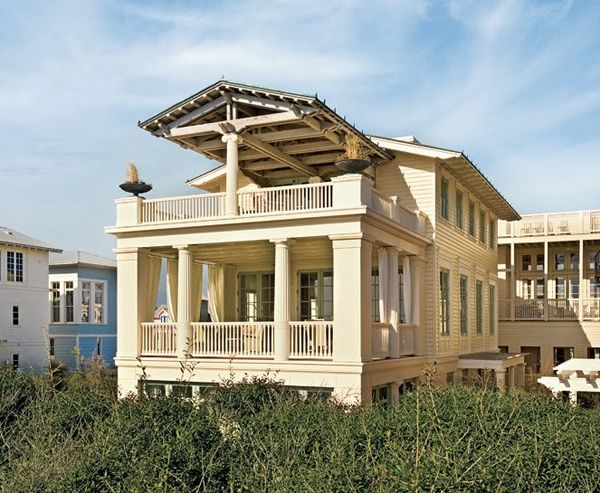 (via)
Here's a peek at the kitchen…
(via)
…and here's one of it's bedrooms…
(via)
Something tells me that one isn't available for rent OR in our price range- ha!
Anywho, we'll be in Atlanta for the Haven Conference a couple of days right before our anniversary this year, so I'm on the look out for a quiet little (budget-friendly) place for us to chill out in somewhere close to, or in between here and there. Maybe a pet-friendly lake cabin somewhere in Alabama? Drop me a line if you know of one!

PS- Speaking of weddings and photography, Kevin published a new post up over at the ShootFlyShoot blog yesterday!