We pulled into my aunt and uncle's driveway just as the sun was slipping below the horizon line on Sunday night.
Their newly-installed turbine was just a'spinnin' in the breeze, and wow what an awesome sight that was! It's the first one of it's kind in the entire state of Minnesota and the energy it produces completely powers their house. How cool is that?! I love the idea of being "off the grid" like that!
We found my cousin, Ethan, trying out his compound bow in the side yard…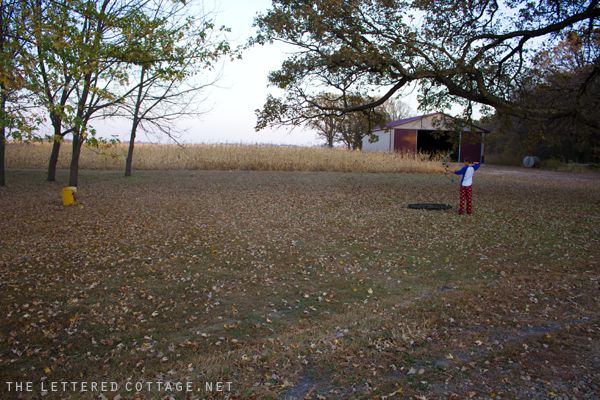 I was raised on a small farm about an hour away from my aunt and uncle's place here in southern Minnesota, and boy did seeing Ethan out there bring back memories of me and my brother trying to find things to do after school!
We also had lots of kitties on our farm, and I squealed when my Aunt Chriss introduced us to the new kitten she brought home with her earlier that day.
Bella (below) still isn't sure about what to think of little "Mousse"…
Mom and I helped Chriss put out her Fall decor yesterday. Gotta get me one of these big grapevine pumpkins! (She said she got hers at Pier One)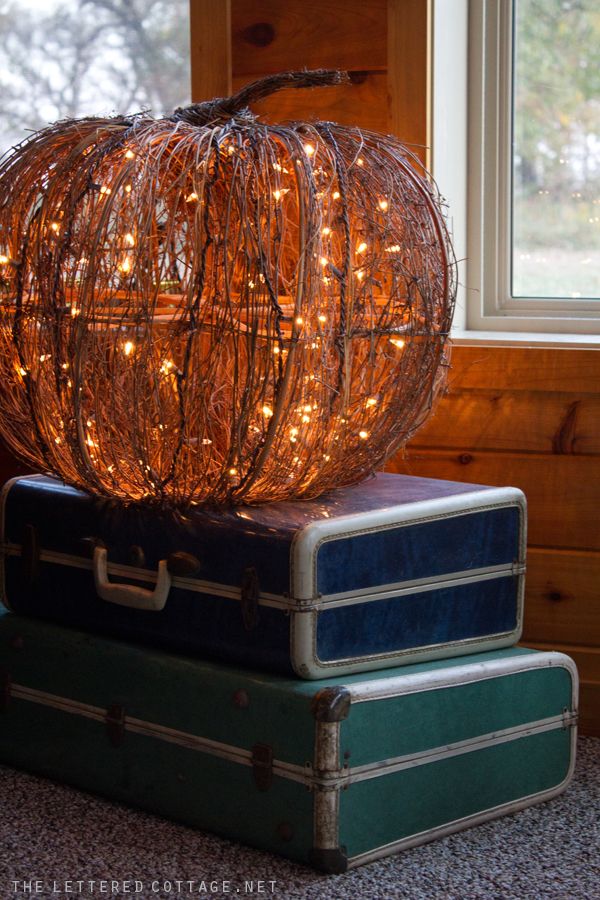 We're having a big family dinner here tonight, and I'm excited to see some more of my relatives and eat another one of my Aunt Chriss' delicious meals. She served up the most amazing beef brisket last night, and I've been nibbling on the pumpkin latte coffee cake she made since the day I got here…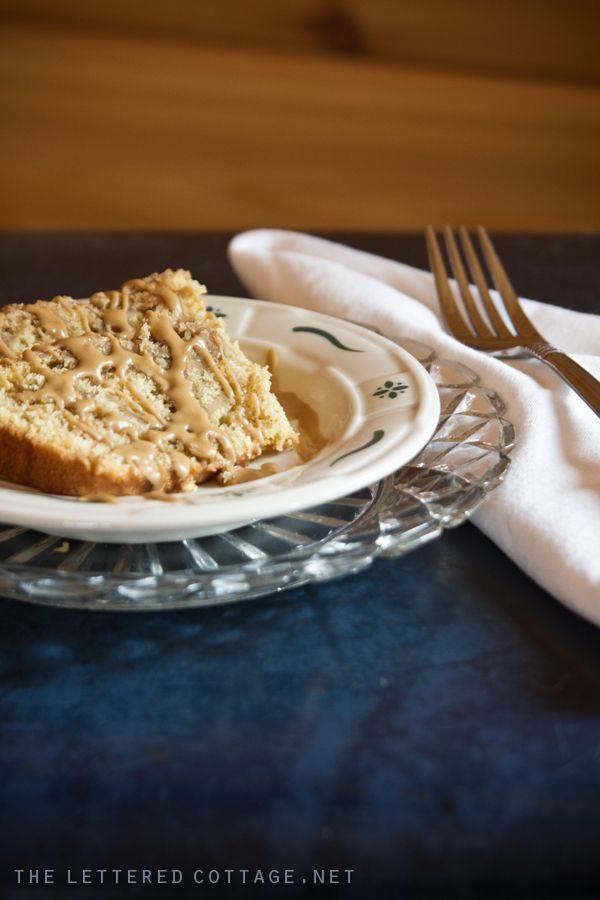 The recipe came from a Better Homes & Gardens "Fall Baking" magazine and it. is. delicious!
Click here or on the recipe card below to visit their site where you can print out the ingredients list and instructions…
And if you love chocolate as much as Chriss does, she said that you can also add one cup of Nestle Tollhouse mini morsels, or one cup of Heath English Toffee Bits to mix for a little extra sweetness.
Chriss would also like to add that sometimes an extra half a cup "finds its way" into the mix…and that's okay too.

___________________________________________________
Join us on Pinterest, Twitter and Facebook!
___________________________________________________________
Need design inspiration? Need help with space planning?
Check out my e-book!
Get My Free E-book: 15 Common Decorating Mistakes And How You Can Avoid Them
Enter your email to download my free e-book instantly! 🙂