He's home!
Kevin had more music business in Michigan last week, and man did I miss him. We don't spend much time apart, so I felt sort of like I was holding my breath the whole time he was gone. He rolled in at 11 o'clock on Thursday night after driving 14 straight hours (alone) to get home and I think I've been exhaling ever since- ha! 😀
Today, we're headed to the paint store to pick up some Ultra by Muralo to coat our kitchen cabinets with. We're going with the color Simply White (to match our trim) and I look forward to sharing the whole process with you once we're done!
In the meantime, I wanted to share some photos we snapped of our friend Joy's kitchen a few weeks ago. It was designed by Phillip Sides, and wow is it a beauty!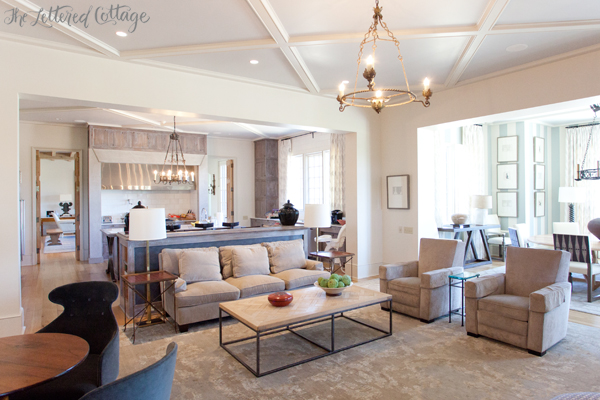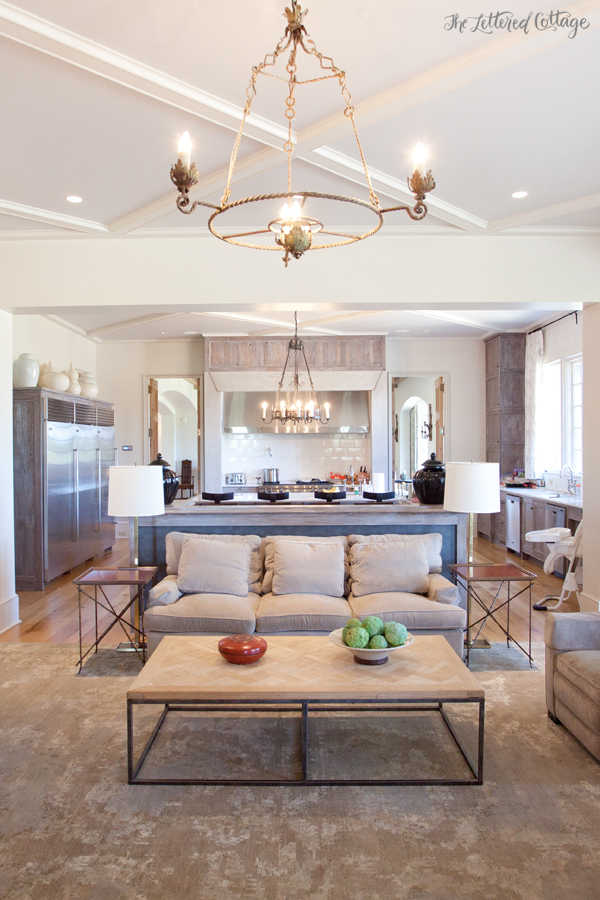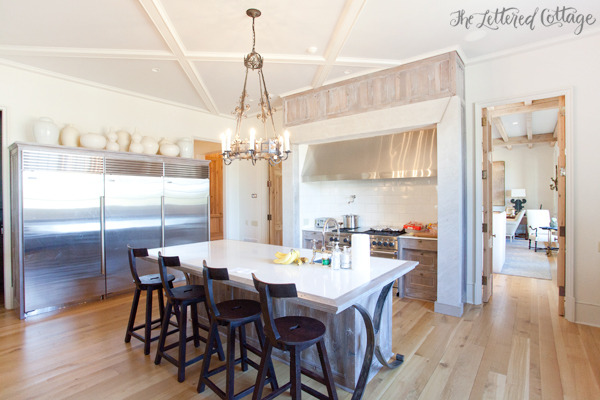 Joy and her husband have 8 children (one of whom is now in college) and are in the process of adopting their ninth, so I love the fact that their designer worked in lots and lots of seating in the kitchen.
If you have any questions about anything else featured in these photos, just leave a comment below and I'll be happy to check with Joy about it for you.
I'll be back soon with more pics of their pretty place, but for now, I'm off to pick up some paint and stare at my sweetie a little more! Happy week! 😀

Get My Free E-book: 15 Common Decorating Mistakes And How You Can Avoid Them
Enter your email to download my free e-book instantly! 🙂