Remember when I blogged about helping P-Dub renovate/re-decorate her upstairs? Well, she's been a super busy gal lately with the release of her second cookbook…
…so obviously she's had a different type of RANCH on her brain lately- ha!
She did receive the Dash & Albert runners I used in my presto change-o photo drawing recently though…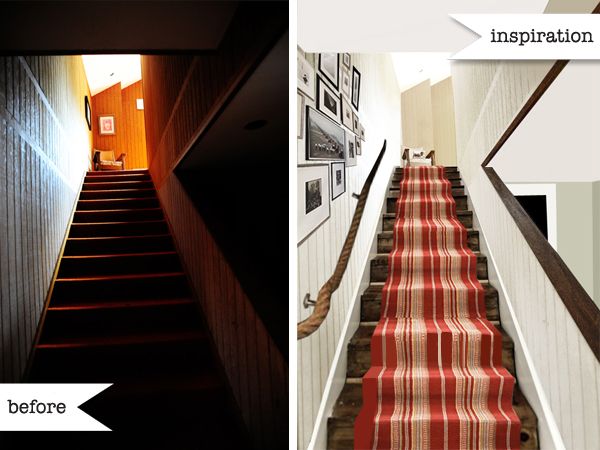 …and she took some photos of them for me yesterday so I could see what they look like in "real life"…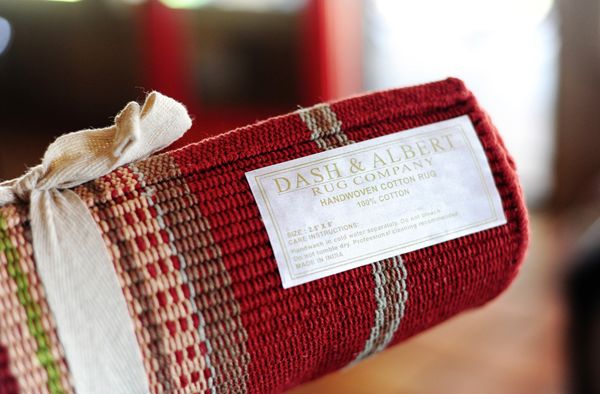 Couldn't you just eat them up!?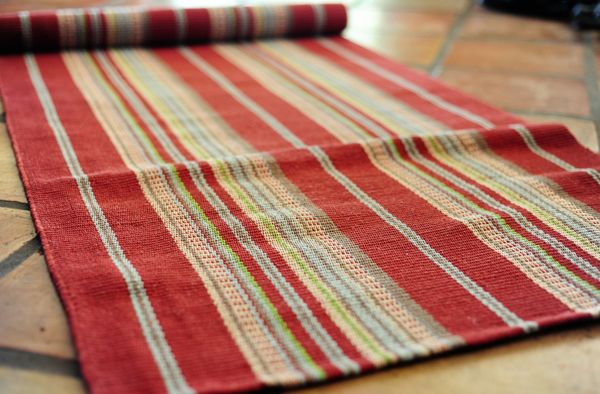 Scrump. Dilly. Ishous!
She told me she's planning to blog about the whole staircase switcheroo, step-by-step style, so that we can all see exactly how to tackle this kind of project- from carpet removal, to runner installation.
I'm looking forward to catching up with her for a bit before her book signing in Birmingham tomorrow, and I can't wait to blog about her next ranch-y re-do update, too. We're designing the upstairs around this pillow cover from Pottery Barn…
Earthy, fun, and ranch family-friendly!

PS- Anybody else going to Ree's signing in B'ham tomorrow? If so, I hope you'll say hello and let me hug your neck!