Today's a bit of a smorgasbord post. A little bit of everything…even Chuck E. Cheese pizza.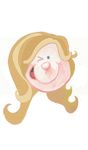 (PS- There are 5 questions for you throughout this bad boy, too. If you feel like responding to any of them, I'd love to hear from you!)

My android phone bit the dust a couple of weeks ago, so Kev and I decided to bite the bullet and get iPhones. I'm loving Instagram, and I am officially addicted to the Notebook app.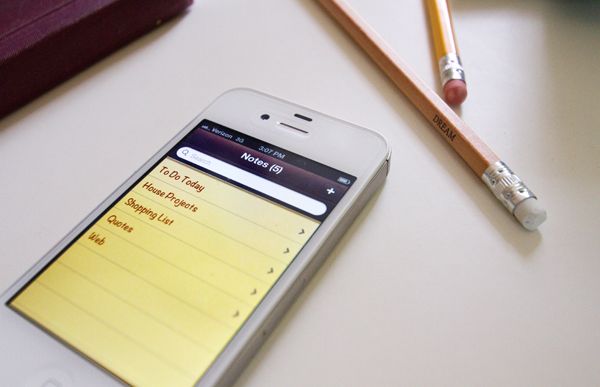 Over the past few months, (before Notebook) I had really been having trouble relaxing when I got into bed at night. I'd just lay there and think about all the things I didn't get done that day. (Which totally stunk because I'm a huge fan of collapsing onto, and snuggling into, my bed at night!) It was like I was doing a little bit of everything, but never actually finished anything. Ya know what I mean?
Now, thanks to my Notebook app, I just make sure my "To Do Today" list is cleared out before I go to bed, and there's no more feelin' bad at bedtime. I guess it's just something about seeing tasks typed out in front of me, and being able to check things off throughout the day that has really made a positive difference.
(1) Are you a daily list-maker/checker-off-er?
I've decided to kick the words "disappointed" and "disappointing" to the curb. They're never fun to read, write, or say out loud to people, so I'm giving them the boot from my vocabulary. I'm serious. I've already trained my eyes and ears to change them to the words, "delighted" and "delightful" if and when they ever pop up.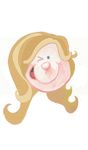 And speaking of the power of words, Kev sent me a link to this video about the importance of being extra-ultra-over-the-top careful with our written words here on the ol' inter-web. It's only 3 minutes long, and it's definitely worth watching…
"At the end of every computer is a real person a lot like you." What a great reminder to slow down and really think about how we could potentially affect the person on the other side of the screen. Huge fan of that mindset, too.
(2) Have you kicked any words to the curb lately?

Speaking of Mr. Kev, every once in a while he'll find out that one of his songs is in a movie or on a video game. It's usually a complete surprise, (long story short, bands don't get paid for these kinds of things until their record label is paid back first, so we never know when these "gigs" are going to pop up) and I'll never forget the time we were sitting in a movie theater here in Prattville, and one of his songs started playing in one of the previews. I wanted to jump up and clap at the end so bad- LOL! Of course, Kev could sense that I was about to bubble over with excitement, and immediately held my hands down and whispered, "shhh".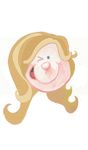 Anywho, rumor has it there's an Aquaman trailer in theaters right now that has one of his songs it. We checked it out on YouTube, and sure enough, Kev starts singing and playing guitar (and his ShootFLYShoot partner, Josh, starts playing bass!) at the 1:26 mark in the video below…
The guys are still hard at work, putting together their Photoshop Elements e-class, so we haven't had time to go to the theater and hear it yet. That being said, we're really looking forward to seeing The Hunger Games once the fellas have launched Elements…which hopefully will be sometime next week!
(3) Have you seen The Hunger Games yet?
I found the new "Flea Market Finds" book-a-zine by Matthew Mead in my mailbox the other day…
It's 160 pages of flea market style goodness, and I had so much fun dreaming up ways to decorate with milk glass for an article that starts on page 46…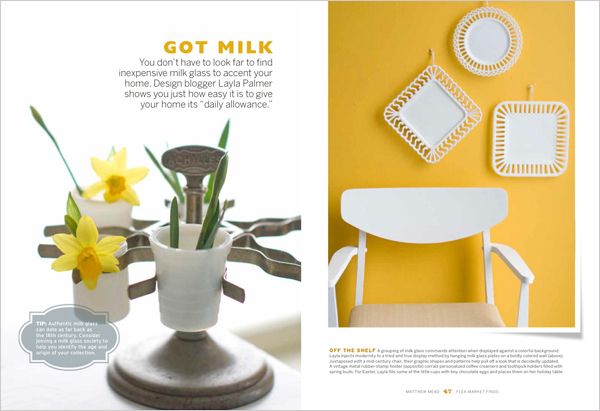 Flea Market Finds is available for purchase at Amazon.com and Amazon.ca, and we'll be giving away a copy of it here on our blog later this week, too- stay tuned!
(4) Do you collect milk glass?
Last but not least, Kev and I joined our friend Shaunna's family for supper at Chuck E. Cheese the other night. I haven't been there since I was a little girl, but man did that place bring back memories!
Fun, game-playin' memories…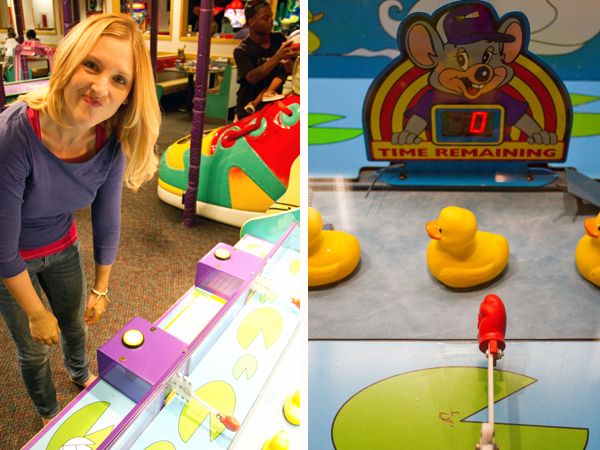 Although, I gotta say, I think that duck puncher machine is totally rigged- ha!
Scary memories…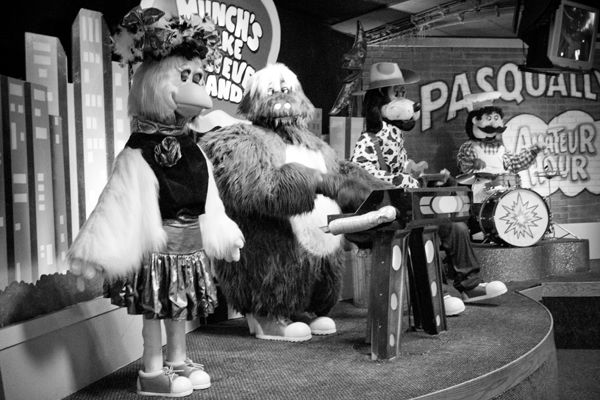 In addition to the slowest/one-after-the-other-style eye blinks ever, drummer boys right arm was broken, and completely stationary that night- which made the whole Munch's Make Believe Band experience even creepier.
Prize-picking memories…
300 tickets for a pack of Fun Dip.
(5) 300 tickets for a pack of Fun Dip?
My favorite moment of the night, however, was when Shaunna's daughter, Ava, decided she wanted to play skee ball…
And when I say "decided", I mean- that sucker literally went down just like this:
1. Ava grabs a (very hard) skee ball at lightning speed.
2. Shaunna flies into action to try to stop a potentially destructive overhand throw.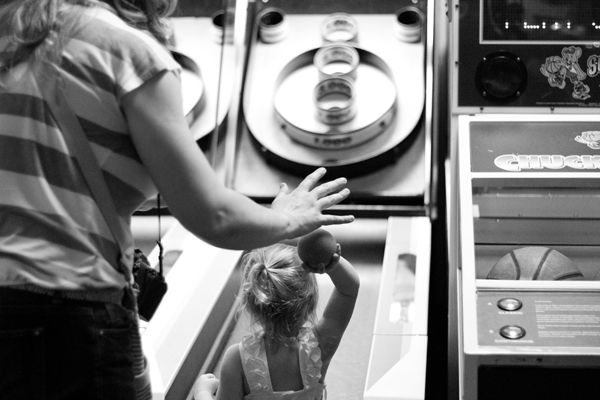 3. Ava launches skee ball through the air before Shaunna can persuade her to throw it underhand.
4. Skee ball miraculously safely lands in the lowest loop, but Shaunna is clearly unable to exhale until the ball is completely in the hole.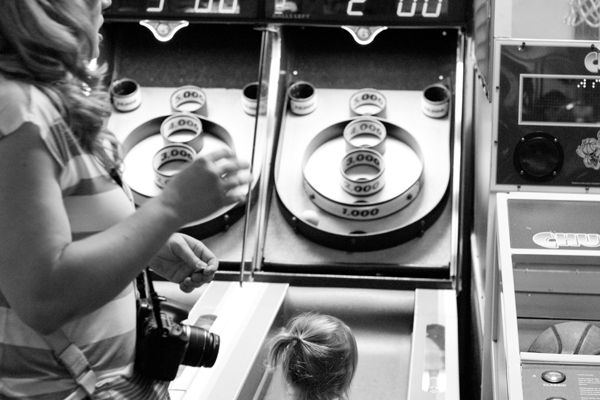 Good times.

Get My Free E-book: 15 Common Decorating Mistakes And How You Can Avoid Them
Enter your email to download my free e-book instantly! 🙂