My favorite space in our new house is the sunroom.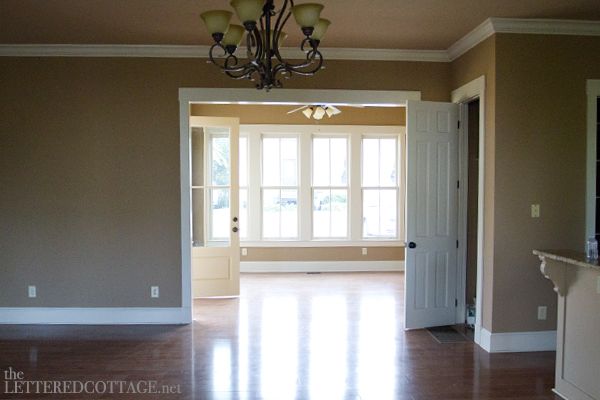 It's straight ahead when you walk through the front door, and our back door leads outside on the left side of it. On the right side of the room, there's a large storage closet and a half bath.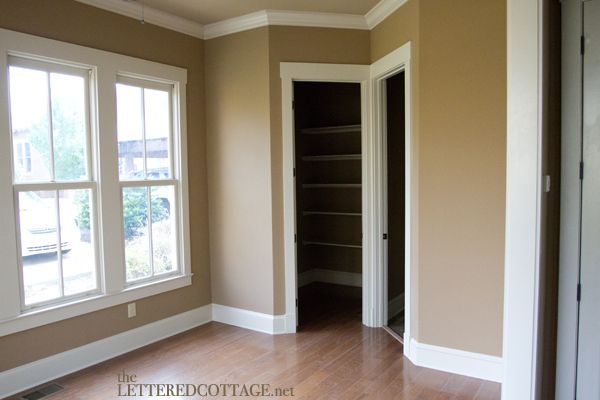 Here's a shot of the bathroom:
Can't wait to cottage it up!
The first thing we moved into the sun room from our old house was our piano. And when I say, "we", I mean- professional piano movers.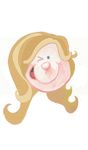 The second thing we moved in there was window treatments…a.k.a- a roll of brown Kraft paper and some painters tape.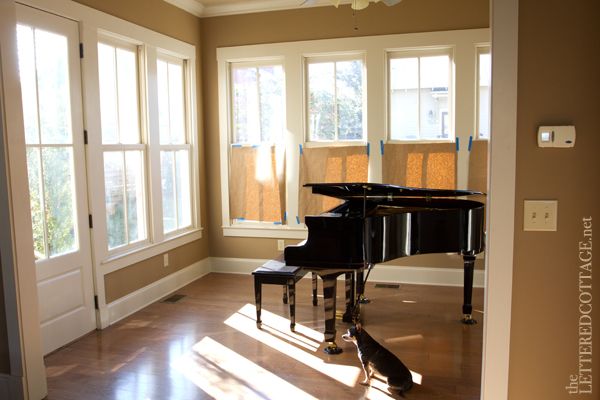 There are a few important things missing from this house. None of the kitchen or bathroom cabinets have shelves in them, and none of the windows have window treatments on them. We haven't decided how we're going to permanently handle either of these issues yet, but the Kraft paper taped to the bottom half of some of our windows seems to be doing the privacy trick for now.
If you look to the left when you come through the front door, you see the living room.
And if you're anything like me and Kev, you see a wall full of white-painted built-in cabinetry and a total fireplace makeover, too- ha!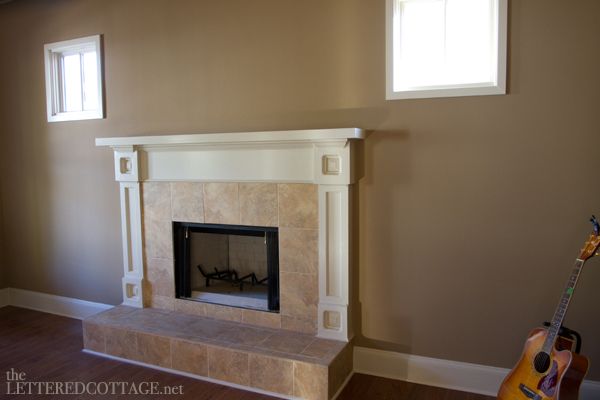 If you look to the right when you come through the front door, you see the kitchen.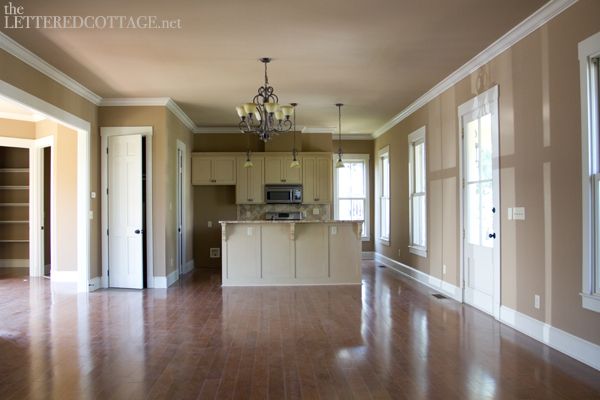 It's small, but it'll work fine for us, and there's a generous pantry off to the left side of it. Right now, everything is pretty neutral, neutral, neutral, and new, new, new- so we look forward to injecting some cottage-style character in there in the future.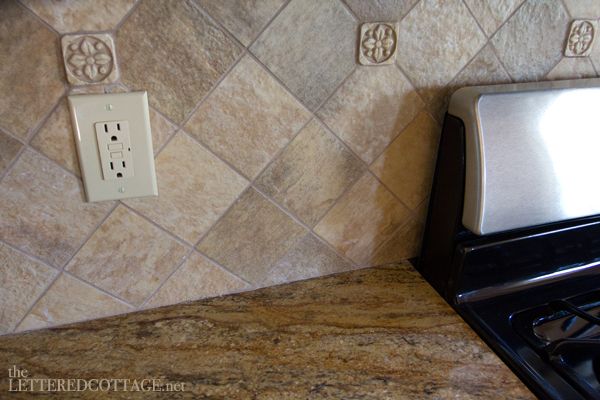 Our pets have been adjusting to the new house pretty well. They LOVE sunning on the sun room floor in the morning.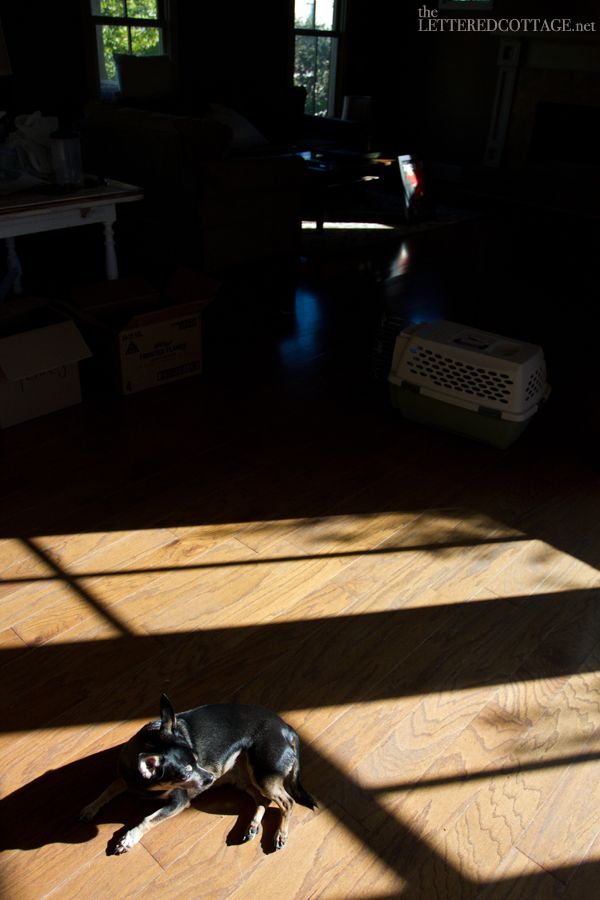 Tomorrow, Kit-Cat and I look forward to blogging about the upstairs.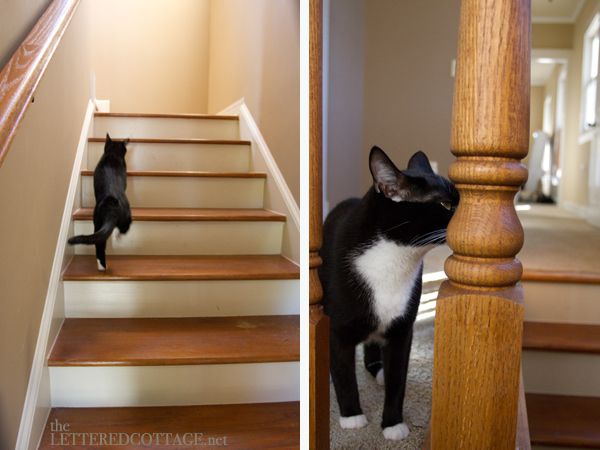 He should have it all sniffed out by then.