The staircase that leads upstairs is on the other side of the wall that has the stove and microwave on it…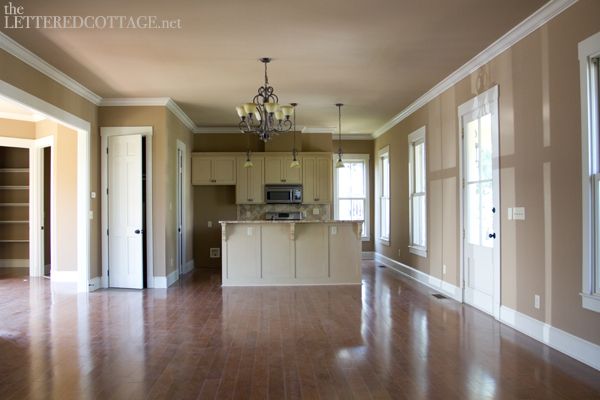 Here's a view from the first landing, down to the first floor…
Kit-Cat loves being upstairs…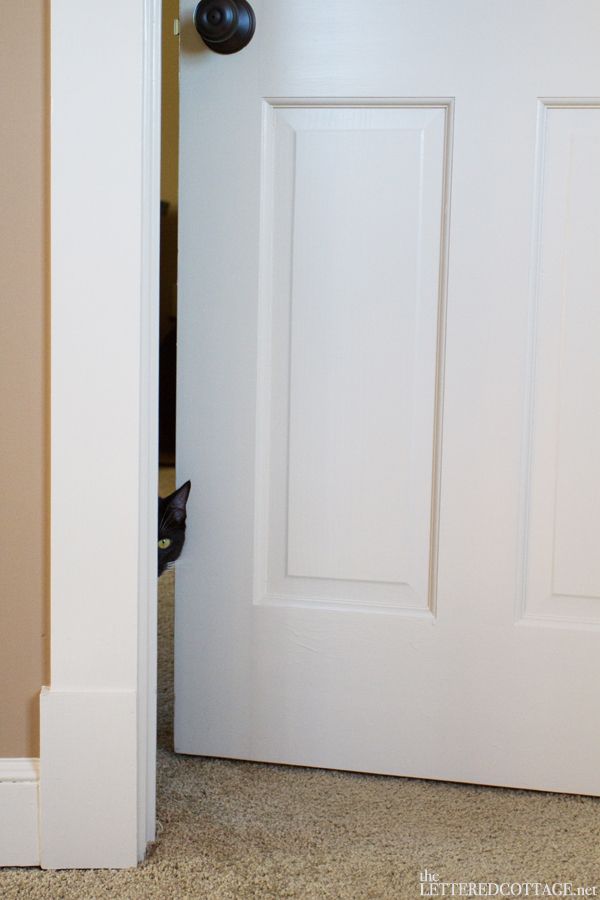 …and I've gotta say, I'm really enjoying the whole two-story thing too. I grew up in a two-story farmhouse in Minnesota, and being up higher than some of the trees around this place definitely brings me right back to that time.
At the top of the second landing, you can either go to the left, or go straight.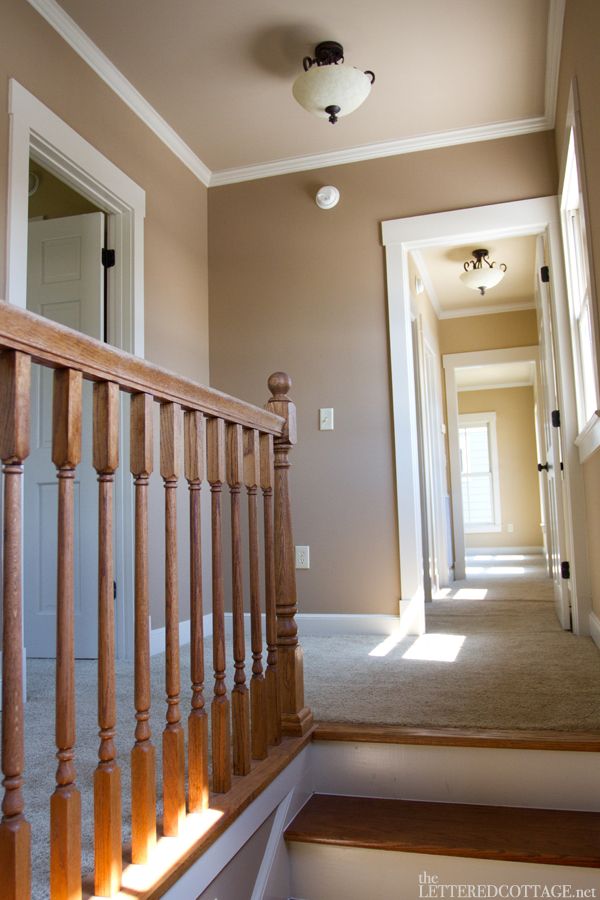 The room on the left is going to (temporarily) be Kev's office…
(Sorry I didn't get a wider angle on that one!) Here's a photo that shows the opposite side of the room, looking back at the door…
(Note to self: use your wide angle lens next time you shoot this room!) There's a closet on the left, and a small (full) bathroom to the right of that. It's a completely blank slate and it'll probably stay that way until we turn it into a room for our little one next year. (Insert warm fuzzies HERE.)
The door to the master bedroom is at the beginning of the long hallway. Once you walk through the door, there's a closet for our washer and dryer on the left, and then our walk-in closet is on the left after that.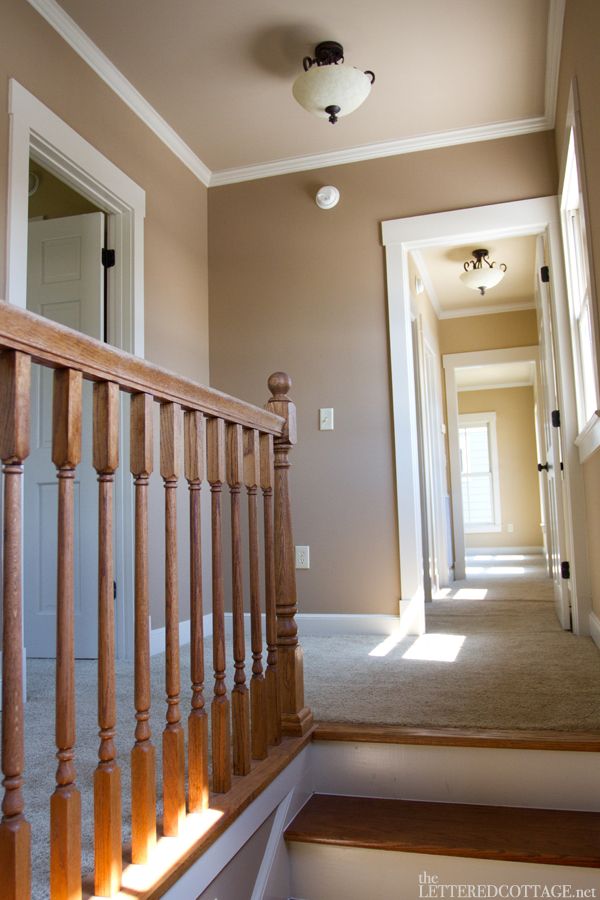 The master bedroom is nice and big, and because there are windows on three sides of it, it's filled with natural light from sun up to sun down. Yay!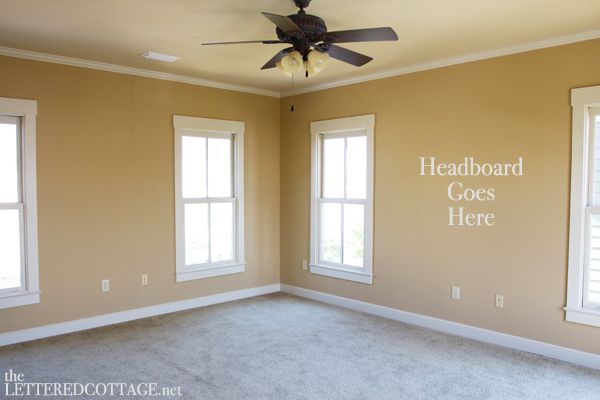 My favorite windows to look out of are the ones in the corner of the room, on the far side of the bed…a.k.a- my side of the bed. You can see a couple little chunks of the lake from those two, and I spend several minutes getting lost in that view every day…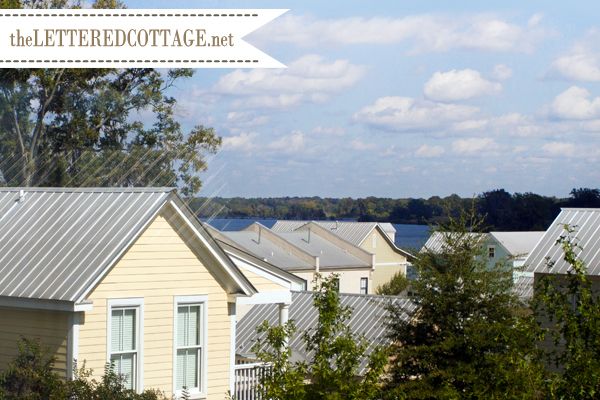 Thank you for letting me sleep on that side, Mr. Palmer.

The master bathroom is….interesting. We're assuming it was one of the reasons nobody bought the house all these years.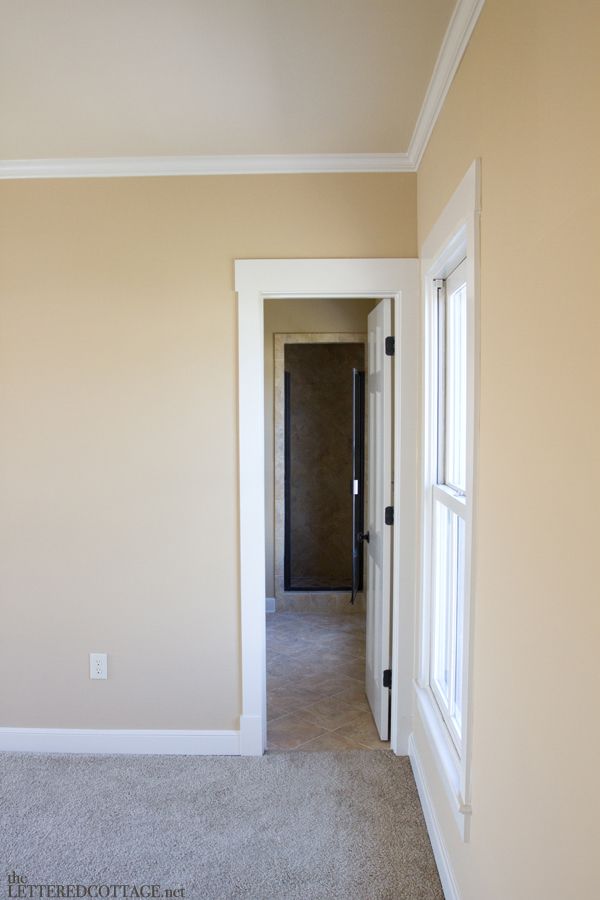 I was standing in the doorway when I took this photo: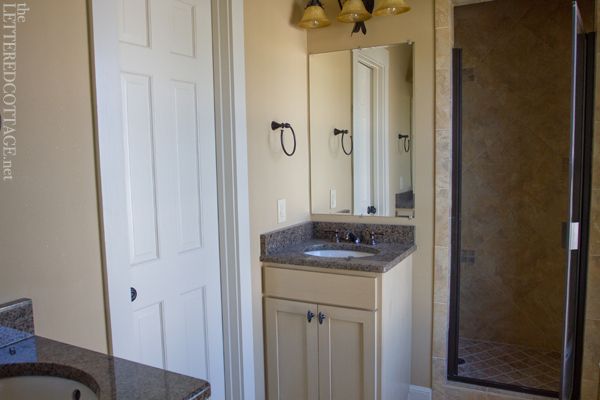 The toilet is inside the door on the left, the (teeny) his and hers sinks are directly across from each other, and the shower is behind the sink in the middle of the photo. There's a tall window on the wall to the right of the shower. (On the front side of the house)
We'll have to make it work for now, but in the future, we'd like to add on a master bedroom/bathroom, laundry room, and a kids room downstairs- on the back side of the house. Then we'll use the two rooms upstairs as offices, and do something different with the bathroom(s) up there too. Maybe just pull out one of the vanities in this bathroom and install a tall storage cabinet in its place instead? Maybe reconfigure the two bathrooms completely, so that there's only one bathroom that leads off the hallway?
Who knows.
We've got time.
Kit-Cat says so.