Hey there- and welcome to another installment of Pick My Presto!
I randomly selected another email from my PMP inbox yesterday, and had some fun photoshoppin' a photo of a breezeway sent in by a reader named Summer. Here's the photo she sent me…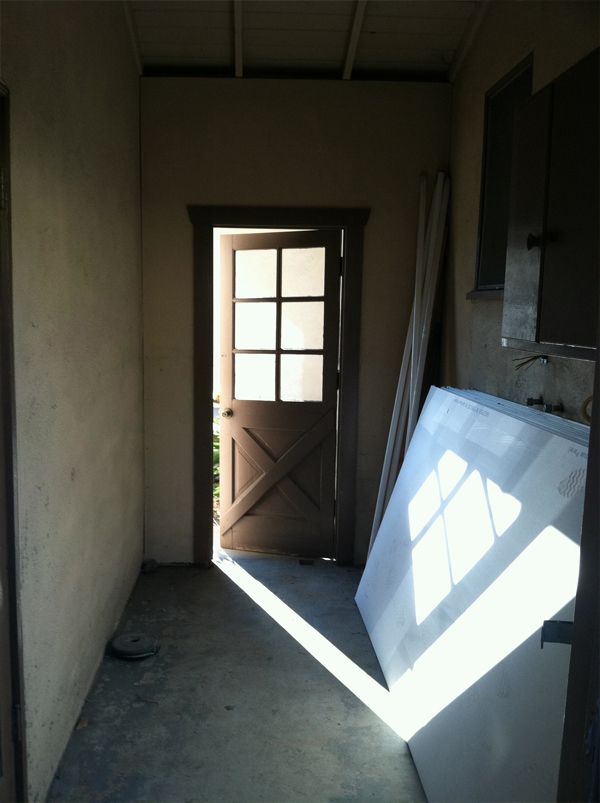 Move your cursor on and off of the photo below to see what I had fun dreaming up…
(PS- Google Readers will have to click over to our site to view this one in action!)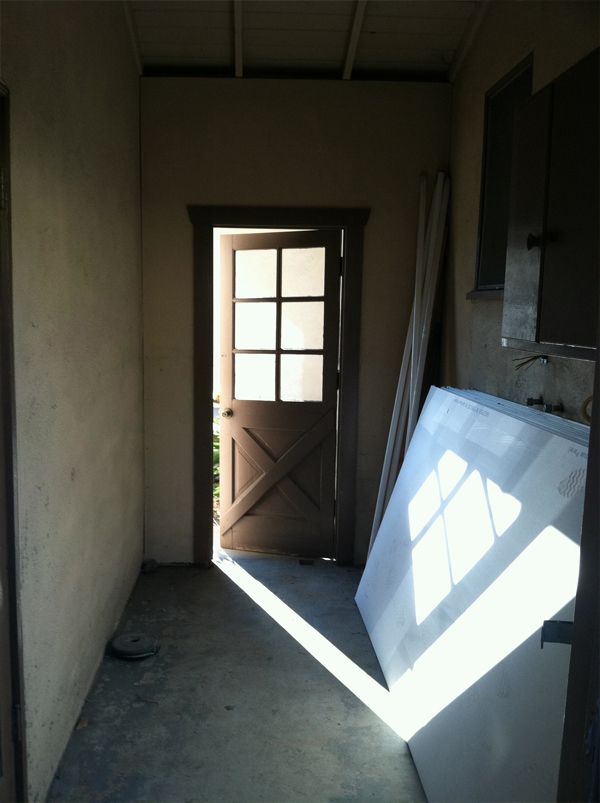 (Note: My drawing is for inspirational purposes only, and the ideas shown in it are just that. Spontaneous, totally flexible, just-for-fun, ideas. And since this is a just-for-fun photo consultation, and not an actual-and-perfectly-to-scale virtual consultation, I have no idea if any of the furniture, ideas or accessories I used in the drawing would actually work in the room. Boom.)
Can't view the interactive photo above? No prob! Here's a still image:
I have no idea if this is the kind of space Summer is looking for, but I sure had fun putting it together, and hopefully she can use an idea or two!
I think everything is pretty self-explanatory on this one, and like I mentioned above, all the ideas in my drawing are literally the first ones that popped into my noggin. (If I did the drawing over it would probably look tooootally different.) (Hey, now there's an idea…maybe I'll presto change-o a presto change-o next time- LOL!)
There are so many different directions you could go with this space, but my gut reaction (probably because of the teeny tiny closet situation here at our house) was to add a bunch of storage. I like the idea of having both open and closed storage, too, so that you can access pretty things like baskets, blankets and boots with ease; and hide the stuff you don't necessarily want to see all the time.
Note to Summer: If you do happen to like the idea of some kind of storage unit on that right wall, I would suggest building it around the window at the end of that wall…sort of like they did here…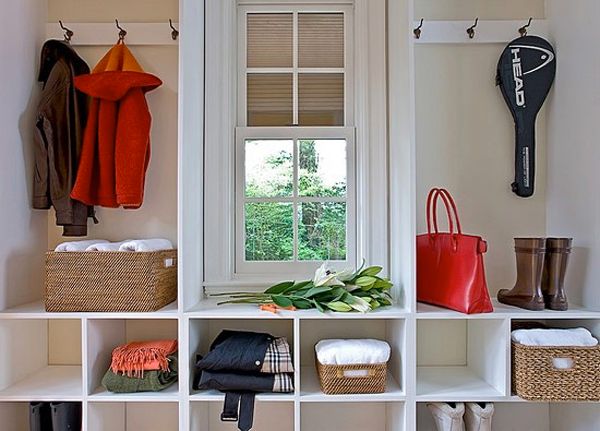 Even though there's probably not a whole lot of natural light coming in through it, I'm sure there's some, and when you renovate the breezeway, just think of the cute view you'll get to see from inside the house!
I like the idea of hanging a large mirror on the left wall to sort of visually widen the space. And there's something kind of nice about having a mirror near an exterior door, ya know what I mean?
Anywho, I hope this helps get your creative gears a'turnin', Summer! Have a ton of fun with it, and when you're done, make sure you send us your after photos!

Resources:
Runner: Caravan Stripe by Dash & Albert
Wall sconces: Boston Functional by Circa Lighting
Mirror: Solana by Pottery Barn
___________________________________________
Wanna submit a photo for our Pick My Presto series?
Send an email to PickMyPresto [at] aol [dot] com titled, "Living Room". (Replace the words Living Room with whatever type of room you're actually submitting.) In the body of the email, include your name, your blog name (if you have one) your design likes & dislikes, and one photo of the space in question. (No links please.) It should be clear, and measure at least 400 pixels high x 600 pixels wide. (In other words: at least 4″high x 6″ wide) The bigger the better though! Make sure it's a photo you're comfortable with us showing and writing about on our blog. Then, whenever I'm feelin' the urge, I'll randomly select someone's email and have a little fun creating some traditional or cottage style presto change-o inspiration. Oh, and since I love surprises, I probably won't email you to let you know I've "picked your presto" unless I have a specific question for ya about your space.

____________________________________________
Join us on Pinterest, Twitter and Facebook!
____________________________________________
Need design inspiration? Need help with space planning?
Check out my e-book!