Well, now that Halloween is over…
…I thought I'd blog about a couple of Christmas-y magazines we're excited about this year! The first one is Better Homes & Gardens Christmas Ideas magazine…
We actually snagged a couple of copies of it at Books-A-Million way back in September (man they start the season early, don't they?!), but we did see that they still had some there (and at Lowes!) just the other day. The folks at Better Homes came out and photographed our house for a feature in it last February, and we're pleased as punch with the article. Here's a sneak peek at our dining room which appears on pages 120 and 121…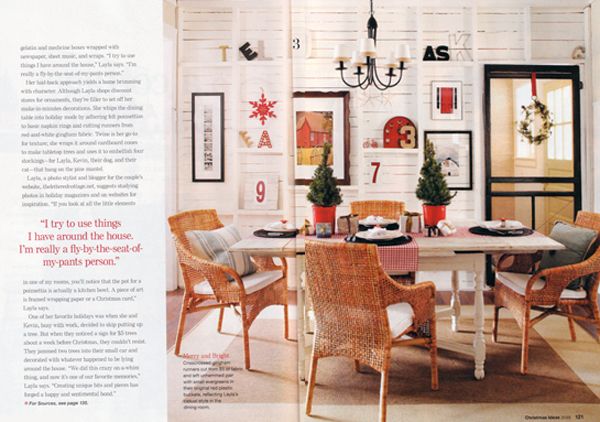 Of course some of the rooms in the article look completely different now than they did when BH&G came out to photograph the place…but it's fun to have photos of the "old rooms" saved all in one printed-out place, too!
(PS- Our friends Jennifer and Kate were also featured in the Christmas Ideas mag, and you can find their homes on pages 34-40 and 92-99!)
And the other magazine we're excited about (that's due to hit newsstands any day now) is the December issue of Cottages & Bungalows…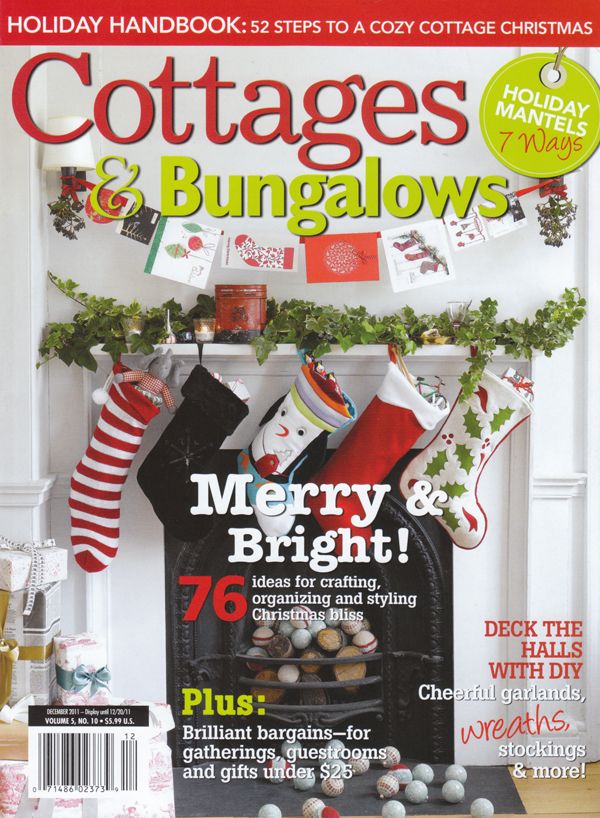 Kev and I styled and shot the photos for an article called "Christmas Bounty" that appears on pages 48-55. The home is located in Perry, Georgia, and here are a few sneak peeks of some pics we took that did (and didn't!) make it into the mag…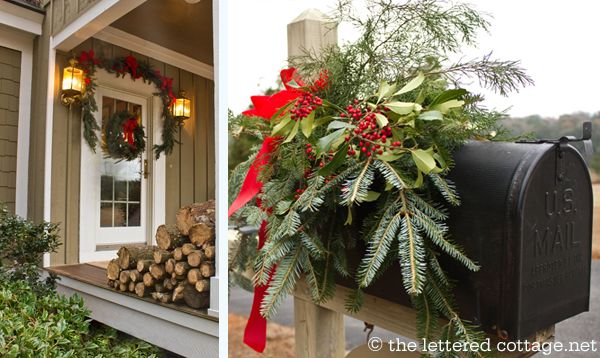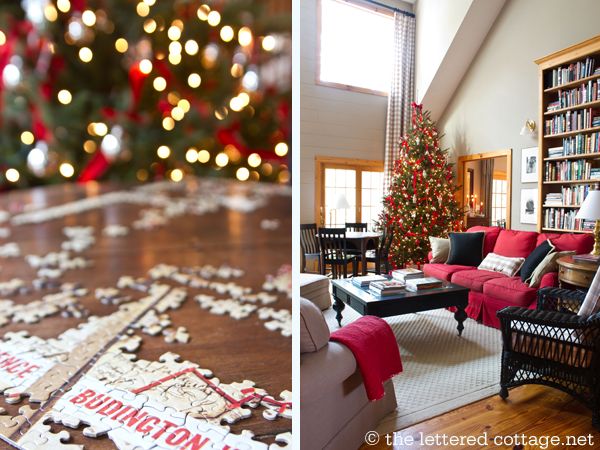 Kelly (the homeowner) had a brown Kraft paper runner on her dining room table, so I had fun doodling on it before we snapped this shot…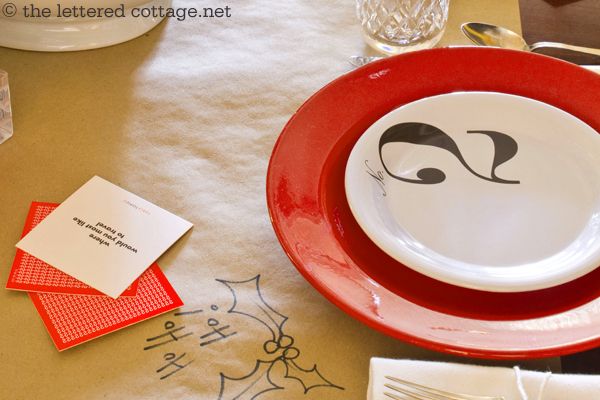 She tied a black marker to everyone's napkin so they could get creative, too…
What a fun, inexpensive and interactive way to spruce up your holiday table! Love that!
Kelly's thinking about starting a blog in the near future, so I'll keep you posted on when she has it up and running!
(There. Now it's in writing, which means you have to do it, Kelly!)

____________________________________________
Join us on Pinterest, Twitter and Facebook!
____________________________________________
Need design inspiration? Need help with space planning?
Check out my e-book!