Remember Lucy? I wanted to send her a little surprise for doing such a great job on that awesome kids room decorating video she made for all of us, so I sent her a gift card to one of her favorite stores…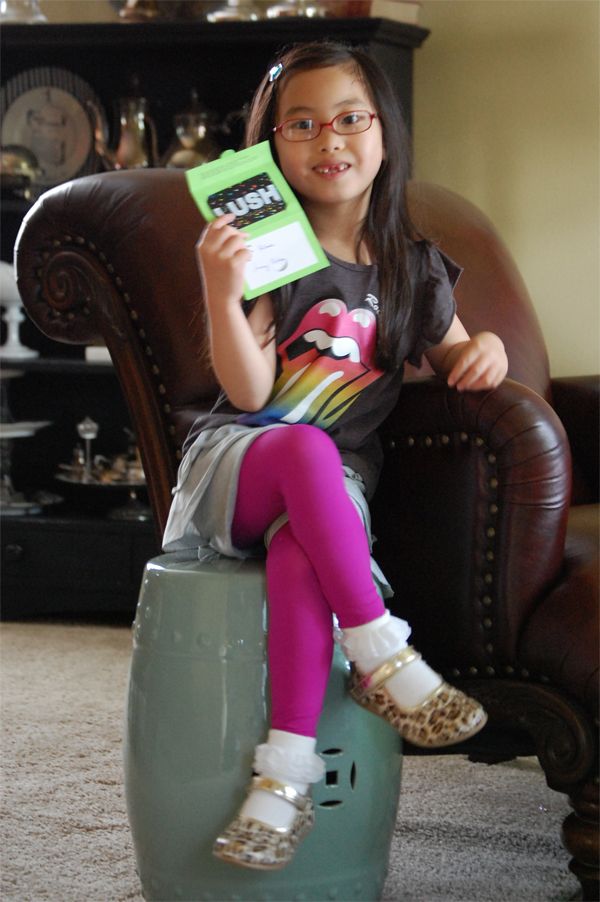 …and since Lucy loves Lush, (and so do I!) I thought I'd give away a $25 Lush gift card here today, too- just for fun!
Lucy (and her Mom) put together another little video especially for this post, and in it, Lucy shares her 3 favorite Lush products…
Thanks so much for announcing the giveaway with us, Lucy and Dawn! Your videos always make me smile so big!
If you'd like to enter for a chance to win, just leave us a comment in the comment section below (Google Readers will have to jump over to our blog to enter) between now and Monday morning (at 9am CST). We'll randomly select a winner then, and announce their name sometime next week. Good luck, and happy weekend!

*This giveaway is sponsored by me, myself and I. Lush doesn't know who I am or that I bought gift cards from them. If, however, they do happen to come across this post and want to send me a lifetime supply of bubble bars, I would be happy to make room in our linen closet. 😉
Get My Free E-book: 15 Common Decorating Mistakes And How You Can Avoid Them
Enter your email to download my free e-book instantly! 🙂