I've got a new e-friend named Lucy that I'd like to introduce you to today.
She's one of the most entertaining little gals I've ever e-met and I think her YouTube videos are more fun to watch then most shows on TV. I came across this one she did about "jazzing" up her outfits with scarves last year…
Some of my favorite parts are:
(:31) "This is like, um, the one I like because it's kind of funky, you know?"
(1:31) "How cute is this sweater?!"
(2:22) "It's like, jazzy, you know?"
(2:48) "There's a style. You know it?"
(3:03) "It can be anything that you can do, but it has to be jazzy up, you know?"
(4:07) "Because, you know me, I like it to jazz up, you know?"
(4:37) "Even you can even put a hat on, just go to the gym with a scarf on- HOW CUTE, IT 'LL BE!"
(5:04) "Okay, you are never, ever, scream…look at this scarf right now. You know, I love Hannah Montana, that's right!"
(7:19) "It's jazzed up. I loved it jazzed."

I also love this one she did about setting a kids table…
A girl after my own photo stylin' heart!
After seeing that one, I emailed Dawn (Lucy's mom) and asked her if I could share it (and the scarf one) here on my blog. I was pumped she said yes, and told her if Lucy ever felt inspired to do one about kids room decorating ideas, me and TLC would love to hear her ideas about that too! A couple of weeks later, a brand spankin' new video, made especially for all of us, landed in my inbox. Click the play button below to watch…
Note to Lucy: Thank you so much for recording this video for us!! The storage baskets, closet curtains and book cradle are all awesome ideas and I know a lot of people will be inspired by them when they see your video!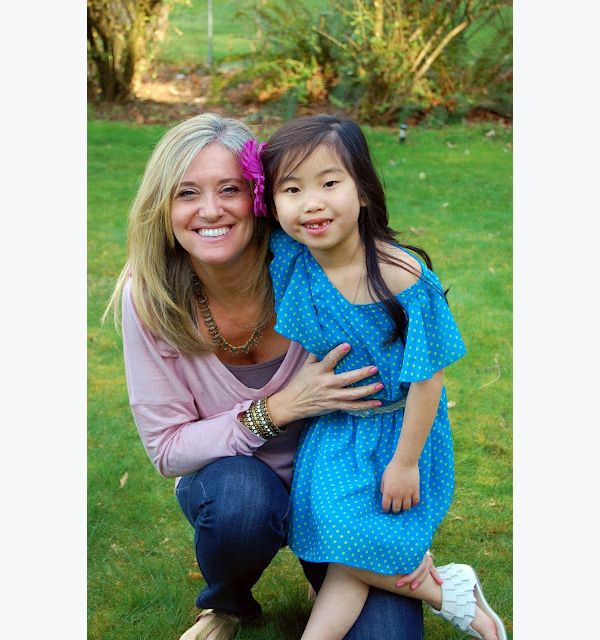 Note to Dawn: Thank you for letting Lucy "come over"! She is just so much sunshine to the square inch and I wish y'all lived closer so I could bear hug ya both today!
Note to Lucy fans: If you have a moment to leave Lucy a comment today, I know she would be so happy to hear from you. (XO) Also, Lucy will be back here soon with another fun (giveaway) video, so stay tuned for that sometime in May!

PS- If you'd like to visit Dawn's blog, you can find it here: OurLittleChinaGirl.blogspot.com.