I started taping out the gallery wall in the living room this weekend. What a mind bender those things can be!
You'll notice I ran out of green tape half way through, hence the two different types of tapes. 🙂 I've been collecting frames and art, little by little, for the past couple of years, and I'm really looking forward to finally hanging some of them up! I especially love the frame in the center: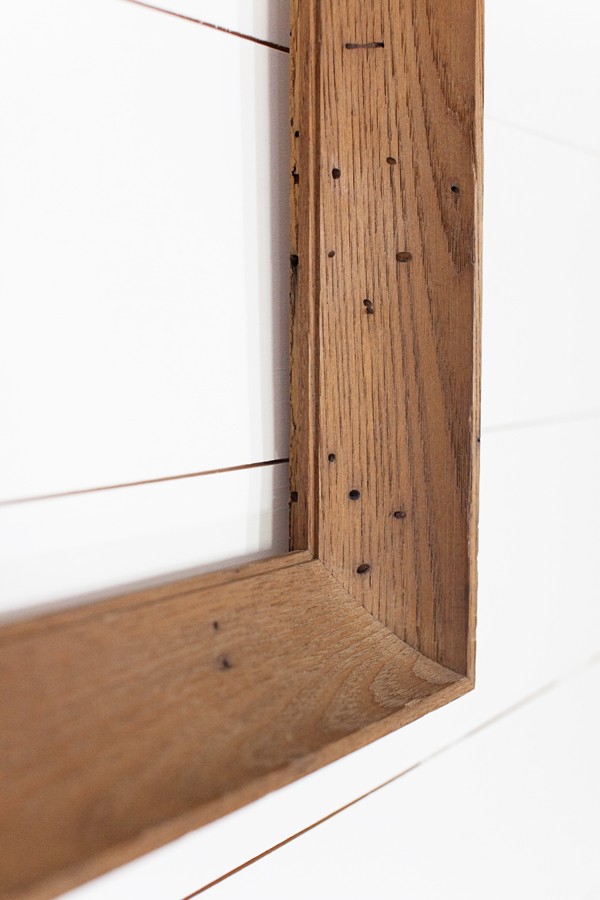 I found it at Eastbrook flea market last year and it's been sitting behind the sofa just waiting for some artwork.
I've got something special planned for this area, too:
Can't wait to show you!
I'm also thinking I may try an console table behind the sofa. (Kevin's not sure about that idea, but he's open to giving it a shot.) 😉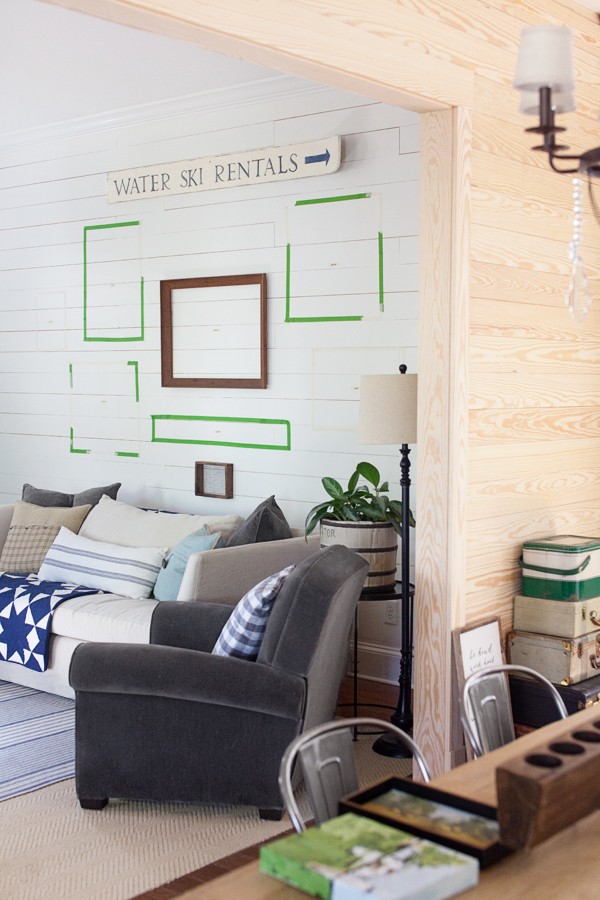 We live on a lake, so I wanted the gallery wall to reflect that throughout most of the year. In winter, I'm thinking I'll swap out the badminton racket for a snow shoe, and I'll (temporarily) cover the word "Water" with the word "Snow" on the ski.
Once the art is all up, I'll start thinking about the throw pillows and an upholstered ottoman to use in front of that sofa. I *think* I spied the perfect one at another flea market this weekend. It would need to be re-covered, but that's the fun part, right? 🙂