3 days at the beach with my bride = Totally. Awesome.
Coming home to a backed up/leaking sewer pipe underneath our house= Totally. Stinky!
I felt really bad for the guy who had to go under there and unclog everything. Those old holes in our house (we haven't got around to fixing yet) actually came in handy for once…
Apparently Dude on the left didn't feel too bad for him though. Check him out- all indian-style, just grinnin' away! Ha!


Come to think of it, I didn't feel quite as bad for that guy either after he handed me an invoice for almost $400! Boo!
On the other hand, I don't think I would've crawled under there for any less than that!
I found a snake skin hanging under there recently, and I am not a fan of things that slither. Or things that build their home out of dirt.
(Move your cursor on and off the photo below)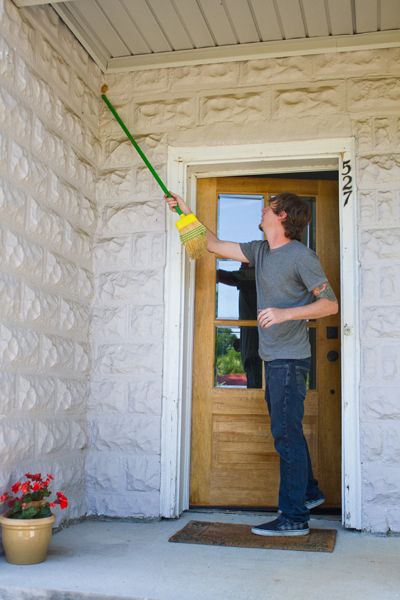 So glad Lay was there to catch my full-on, there's-something-flying-at-me flinch on camera this weekend, and that she insisted I include the rollover image in this post. (ha ha)
After my near death experience the porch was cleaned up, I decided to chill for a second and take advantage of the acoustics in the kids room…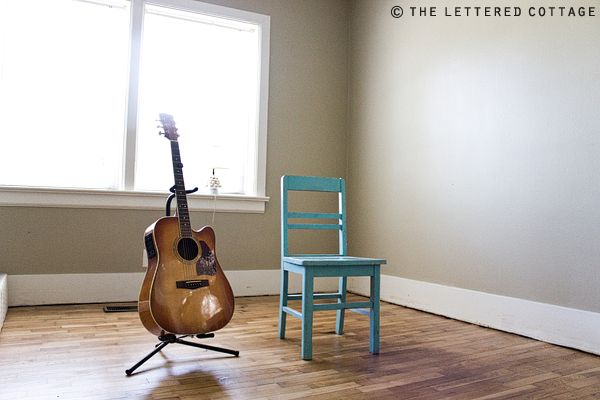 …but as I sat there and strummed my buggy blues away, I started getting that all too familiar urge to start ripping down the sheetrock on the wall in front of me…
Once again, Lay came in to document the destruction…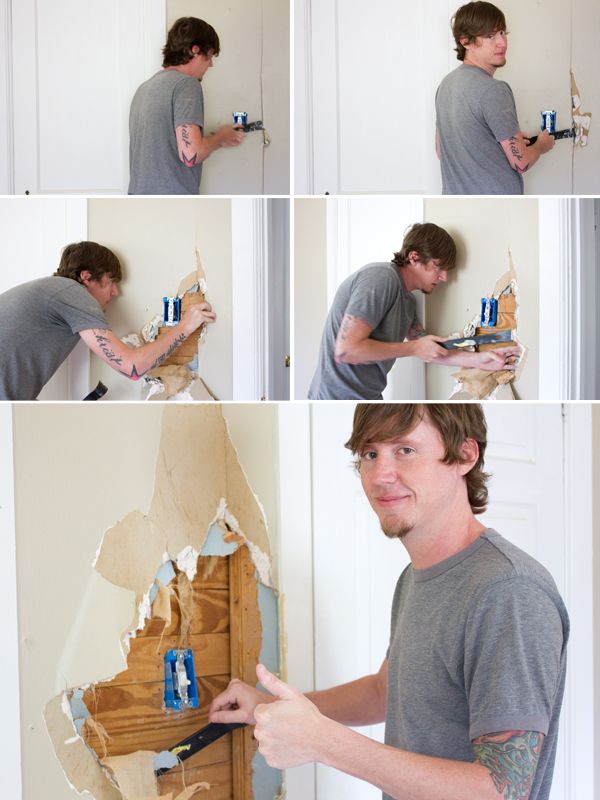 …and to hug the wood wall…
…and to help me clean up…
Slithery, stinky and stingy things aside, it sure is good to be home!!!
I'll let Lay tell you what we've got planned for the room later this week. It's gonna be a big project- but we're really looking forward to it!


PS- Don't forget, tomorrow is our April "How To's Day" link party.


Lay's going to blog about how to do the rollover image thing!
——————————————————————————————————–
Join us on Twitter or Facebook!
————————————————————————————-
Need help arranging your furniture?
Check out Layla's e-book!
Get My Free E-book: 15 Common Decorating Mistakes And How You Can Avoid Them
Enter your email to download my free e-book instantly! 🙂