Kev and I had to make a trip to Home Depot for some epoxy yesterday, and (as usual) we wound up looking at flooring, and tile, and counter tops while we were there, too. We're both kind of in permanent "look-out mode" when it comes to interesting new design solutions, and we love discovering useful/affordable/neat-looking home stuff!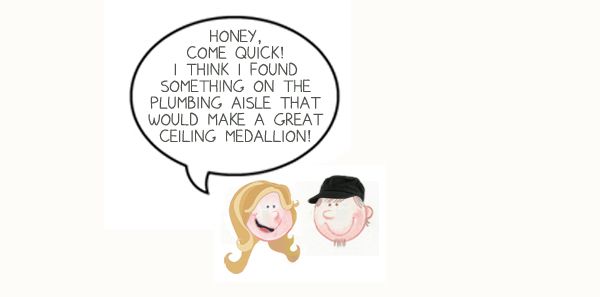 We managed to make it out of the store with only the epoxy yesterday, but we were totally blown away by one of the counter top materials we saw while we were there, so I wanted to blog a little bit about it here today. It's called "Calacatta Marble", and I'm not even kidding, as I walked up to it in the store I was saying to Kevin, "Ooh! I love marble counters!". It wasn't until I reached out to touch it, that I discovered it was actually Formica!
Here are some pics I found of it online…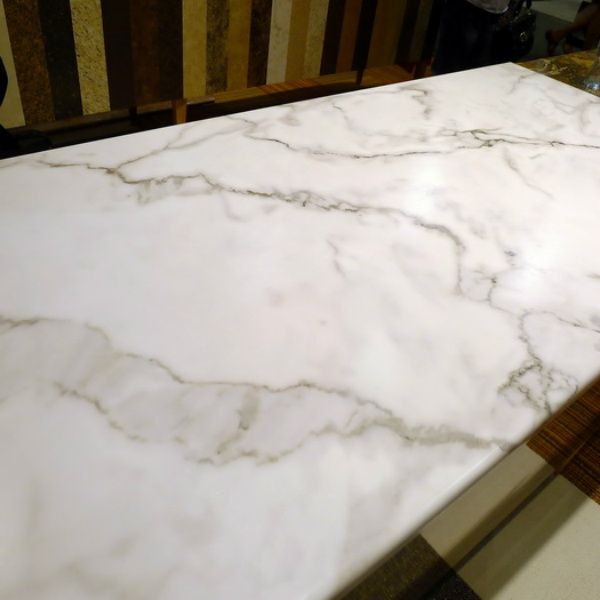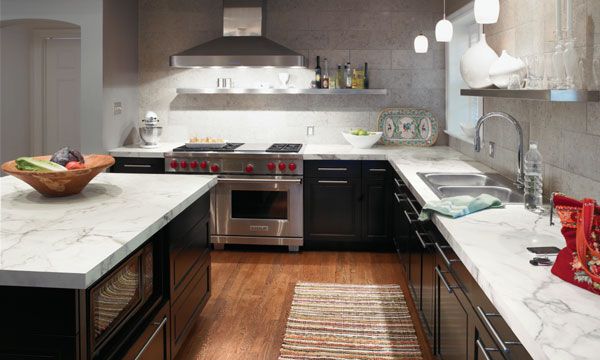 Pretty lovely look-a-like, huh? It was $16 sq/ft. (installed) at Home Depot, which is obviously waaaay more cost effective than real marble, which usually costs between $60-$100 sq/ft.
This next photos shows an island topped in of one of Formica's faux granite patterns, but can you imagine how pretty that Calacatta Marble would look with this kind of edge…
Me likey the thought-y.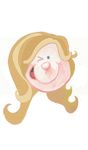 And did you know that you can even use undermount sinks with Formica now, too? Check it out…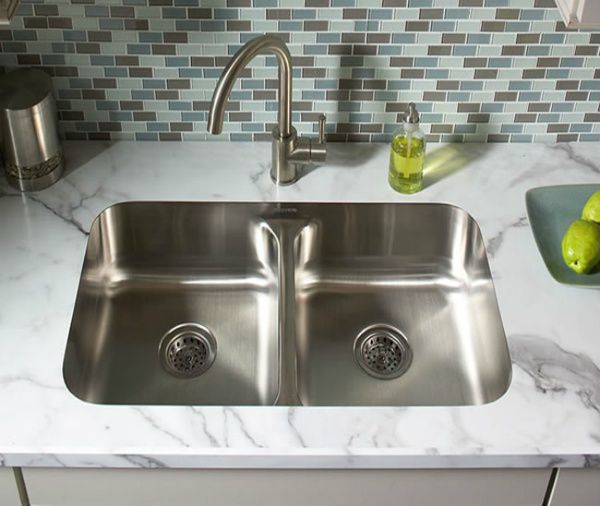 Way to increase the realism factor, Formica!
Anywho, I know laminate's not for everyone, but for a lot of folks it's the right choice, so I thought I'd pass this info along today in case anyone was looking for a "marb"elous-looking, low-dough faux-mica!
And speaking of spectacular faux counters…check out this amazing concrete creation I found on a Gardenweb thread yesterday. Here's the before pic…
And here's the (concrete) after…
(note: the homeowner mentioned that they hadn't quite finished remodeling when that pic was taken.)
Can you believe that's a concrete countertop!? Unfortunately I couldn't track down the lady who posted the pics, but she did say in the comments on that thread that they started by cleaning and scuffing the original laminate surface really well. Next, they applied two layers of a "special mix of concrete" with drying time in between each layer. (Her husband owns a concrete business, and has extensive experience with the stuff.) After that, they created the veining by applying concrete stain using a variety of feathers, sponges and brushes. They finished the surface by grinding, sealing, and polishing it.
Pretty incredible, huh?

PS- Here's a video Formica put together about how they're able to create their new line of realistic-looking stone counters- which, by the way, is called 180fx. Pretty interesting stuff!

 Click on the ADVERTISE tab at the top of our blog, or on any one of the "Click Here To Upload Your Ad" buttons in our sidebar for more info!
Join me on Pinterest, Twitter and Facebook!

Need design inspiration? Need help arranging your furniture?
Check out my e-books!