In February of 2010 I released an e-book called, Creating An Inspired Home.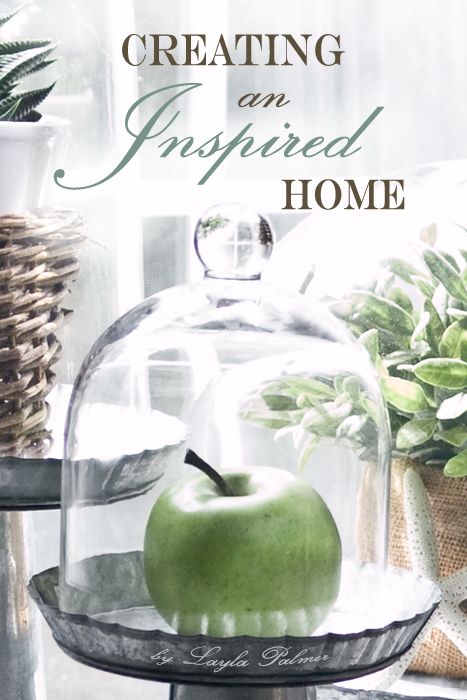 I wrote it to remind folks (and myself!) that even though decorating and renovating can be intimidating, and design plans always seem to twist and turn, it's important to remember that there's no truer place than home to shape and echo who we are, and that creating an inspired home is definitely an art worth cultivating!
The software I created the book with is discontinued now, but I wanted to release the Space Planning chapter as a separate PDF because based on the feedback I've gotten from folks who read the whole book, it seems to be the most helpful chapter, too.
I loved writing about space planning because I really, really believe it's the first key step to the design process and it's not nearly as intimidating as it sounds. I learned all about it during the two years I studied with Sheffield School of Interior Design, and it's completely changed the way I approach a rooms design. I'm serious. Before I learned about how to create a successful space plan, I would buy furniture, art, and accessories, only to get them home and discover they didn't fit or look right in a room. And unfortunately a lot of stuff was from flea markets, so it wasn't returnable. 🙁
So not only did I end up wasting money, I wasted a lot of time scratching my head saying, "why doesn't this room look right?", too.
Space Planning is 32 pages long, and it's something you can refer to time and time again. I use the information in it every time I start to tackle a new room, or when I am helping someone re-tackle a room that's just not working for them. It's $3.99, and you can find it by clicking on the book cover below: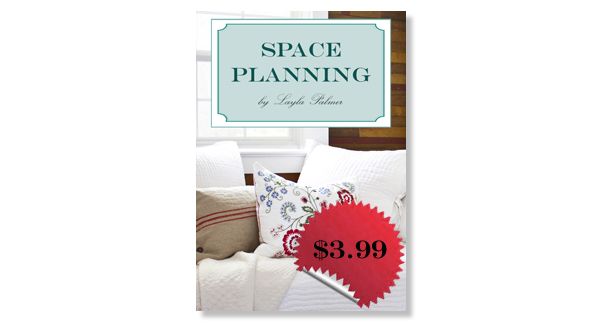 You can also always find this post by clicking on the SHOP tab in the menu bar at the top of our blog.
Happy decorating and thanks for reading!
Get My Free E-book: 15 Common Decorating Mistakes And How You Can Avoid Them
Enter your email to download my free e-book instantly! 🙂