Hello, and welcome to another installment of Pick My Presto!
I randomly selected an email from a gal by the name of Kelli the other day. It read:
Hi Layla,
I am in desperate need of help. We have been working on our kitchen for months now and it is still in the same state that it was when we started. We are currently pulling down wallpaper and holy moly that stuff should be outlawed! The room is super dark because we have a covered porch that connects to it. No direct sunlight for us! I would love to paint the cabinets white because I know that would really help to brighten it up, but I'm not sure that I can convince my husband.
Another dilemma I have is that the sink is not centered on the window. I had thought about getting a bigger sink, but the lazy susan is in the way. I don't have a lot of cabinet space and really can't afford to lose any of it.
Countertops- YUCK! I am not sure what the prior owners were going for but this ain't it for us.
We would love to go with all stainless steel appliances, but we're kind of in that "replace them as they break" cycle.
In reference to my design likes and dislikes- I like a good mix of cottage & comfy with a hint of modern. I love fresh & clean, with a hint of fun. Some of my favorite kitchens in blogland are yours, House of Smiths, Cape 27, Tatertots and Jello…oh how I could go on forever!
Thanks so much! I hope to see my new purdy kitchen on your wonderful blog! 
Kelli
Here's the kitchen photo Kelli sent me to presto change-o…
…and here are photos of the kitchens she mentioned in her email…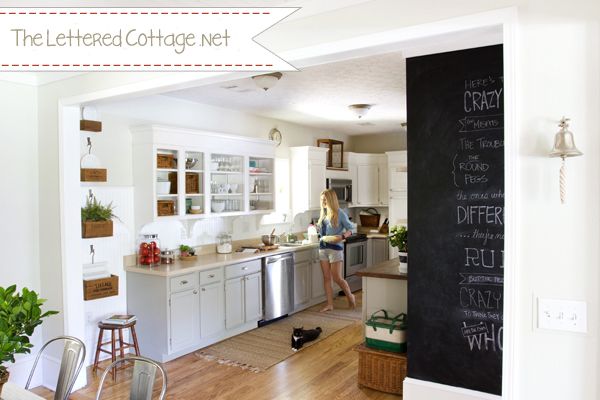 (Ours, House of Smiths, Tatertots & Jello, Cape 27)
From the second I saw Kelli's photo, I couldn't wait to get in there and dream up some ideas for her! There are so many different directions they could go in, and this challenge made for a very fun time in Photoshop for me. (Thank you, Kelli!)
Move your cursor on and off of the photo below to see the first presto change-o I put together in before-and-after action. (PS- Google Readers will have to click over to our blog to see it switch back and forth.)
(Note: My presto change-o pic is for inspirational purposes only, and the ideas shown in it are just that. Spontaneous, totally flexible, just-for-fun, ideas that may or may not actually work in the room. Boom.)
Here's a still image in case you weren't able to view the interactive one above…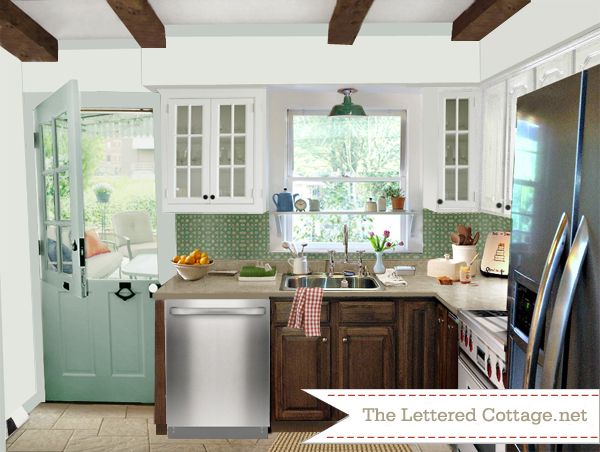 Kelli: all of the drawings in this post are about working with what ya got for now, and adding layers that you love, over time. Do not feel pressured to do it all at once. For now, a fresh coat of paint on the cabinets, walls, and trim would be a great place to start. I've been really inspired by the light wall/darker trim combo lately and thought that might be a fun treatment to try in your kitchen. Here's an inspiration pic I found on Pinterest today…when I was done with your drawings (love it when that happens!):
(source)
Here are some more simple things you could do now, to help spiff up the space and move you in that "modern cottage" direction:
– A shelf on the window above the sink, like this one…
(source)
– A light fixture that really pops, like this green one from Barn Light Electric:
(Note: I popped a green, flush mount one in my presto change-o, but obviously it wouldn't have to be green- the sky's the limit with color choices on those suckers!)
– Faux wood beams. This idea may or may not work in this space, but I thought they looked pretty cool in the drawing, so in they went!
My friend Traci (Beneath My Heart) blogged about the faux wood beams they installed in her bathroom yesterday…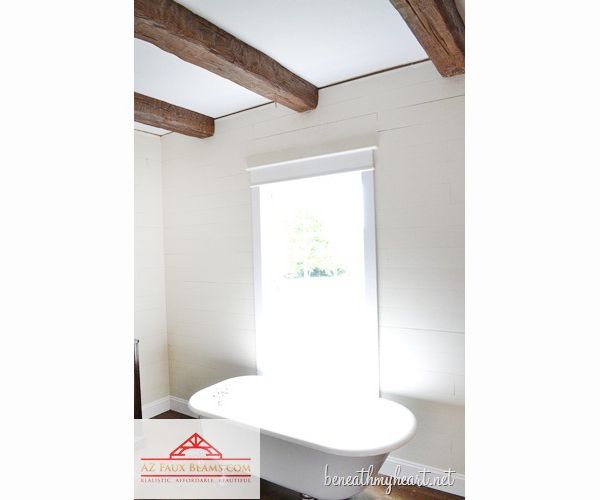 Here's a link to her post: Installing Faux Wood Beams. They're super light-weight, easy to install, and I can't wait to work with them someday, too!
On down the line, you might replace a few of the upper cabinet doors with "airier" ones, install an eye-catching tile backsplash, bring in a "statement" back door and stainless steel appliances, and replace the current countertop and floor with ones you guys love. But remember, those are all switches that could be done little by little, and as your budget allows.
(Note #2: I skooched your sink faucet over in the drawing, but I don't know of a way to make that work in real life. Maybe a contractor does? I'd look into that if it really bugs ya. Definitely worth lookin' into!)
I created this second drawing to give you an idea of what painting the base cabinets would look like: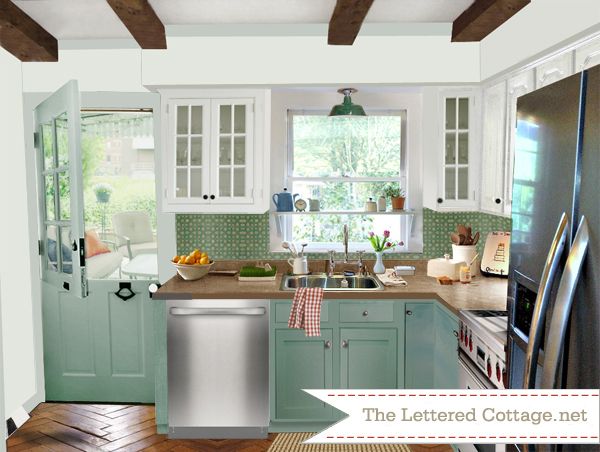 I also popped a herringbone patterned wood floor in that one, just to show what that would look like. Kinda modern cottage-y, huh?
This third drawing shows the walls and soffit clad in bead board, or bead board wallpaper…
The folks at Older and Wisor used bead board in their kitchen re-do, and it really helped to inexpensively snazz their soffit right up…
Here's a link to their post about it: Kitchen Soffit
My fourth drawing was inspired by our big ol' chunk'a chalkboard, and this photo from Cottage Living magazine: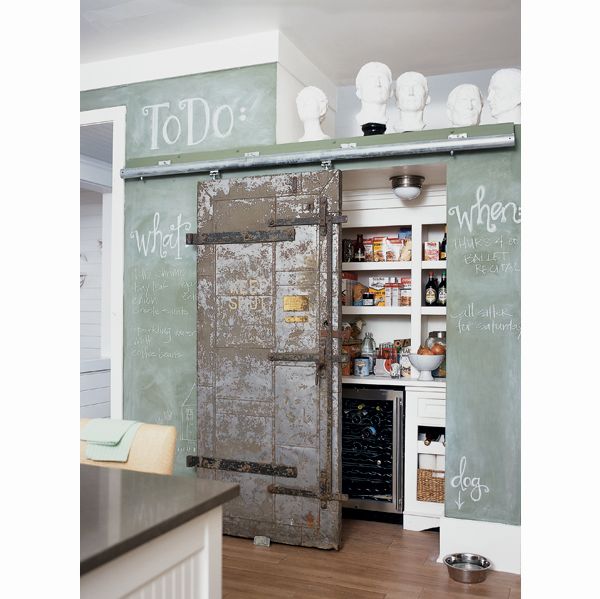 Since you can custom mix chalkboard paint in any color, I was inspired to incorporate a green one into this drawing to tie in to the backsplash tile…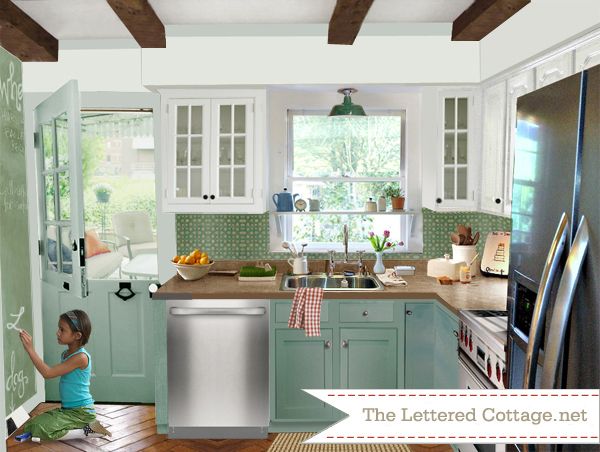 I also felt compelled to include a cute little girl drawing the letter "L". #FunWithPhotoshop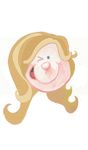 To read about mixing your own custom-color chalkboard paint, click here: Custom Chalkboard Paint.
And last but not least, I know Kelli said she thought wallpaper should be outlawed, but I have always loved the stuff, and there are so many pretty patterns out there right now! I couldn't help but put together one last presto with this paper I found while surfing around the web…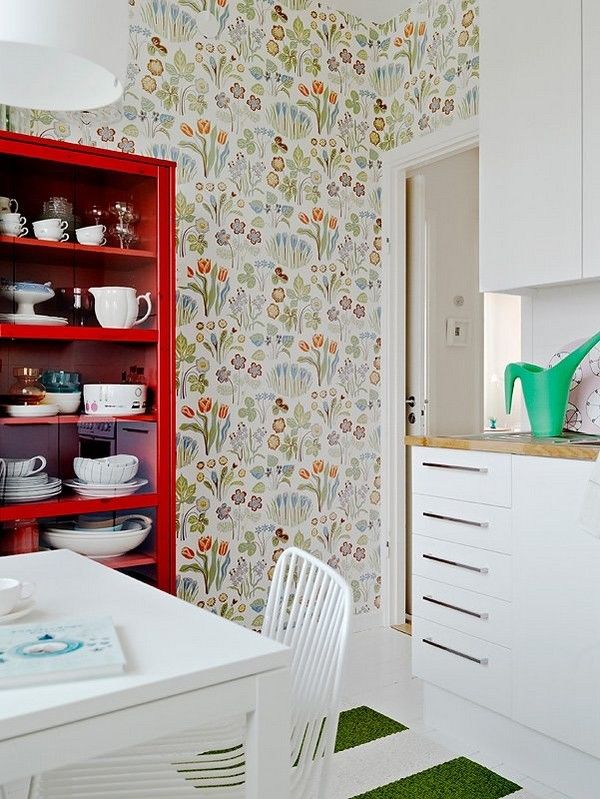 (source)
I sort of want to marry it and I think it's safe to say that I will be papering a wall or two with something similar very soon. (Kelli, close your eyes for this next one!)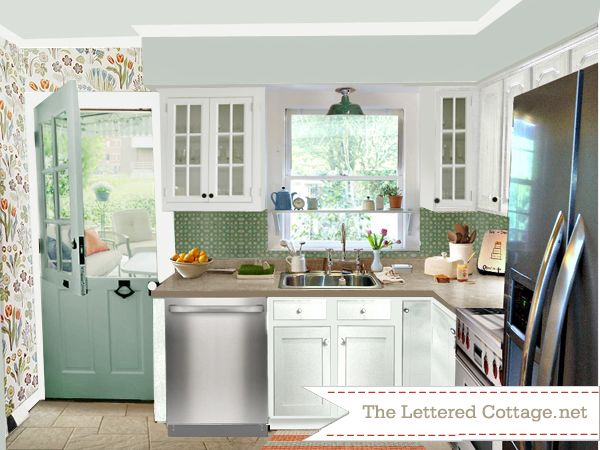 Of course it doesn't have to be that exact paper, but like I said, there are so many fun patterns these days- I just had to throw that idea out there. (Sorry Kelli!)
What about you? Are you a wallpaper person?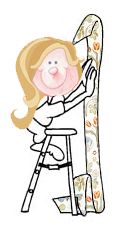 Would you like to submit a photo for our Pick My Presto series?
Send an email to PickMyPresto [at] aol [dot] com titled, "Living Room". (Replace the words Living Room with whatever type of room you're actually submitting.) In the body of the email, include your name, your blog name (if you have one) your design likes & dislikes, and one photo of the space in question. (No links please.) It should be as crystal clear as possible, and measure at least 400 pixels high x 600 pixels wide. (In other words: at least 4″high x 6″ wide) The bigger the better though! Make sure it's a photo you're comfortable with me showing and writing about on our blog. Oh, and since I love surprises, I probably won't email you to let you know I've "picked your presto" unless I have a specific question for you about your space.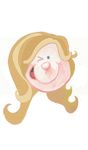 PS- From time to time someone will send me an email asking how much I would charge to do a presto change-o of their space(s). Since they take several days to put together, I just randomly select ones to do (for free) whenever I feel like playing around in Photoshop. Thank you so much for asking though! I truly appreciate the kind comments about them!