Now that our e-zine is officially done, we thought we'd share a few of the photos that didn't end up fitting into the magazine. Kev shot so many great ones, but my hand was about to fall off from laying out all those pages, so at a certain point, I just decided to wrap that sucker up and call it a day! LOL!
The first house we featured in the mag was an old beach cottage called 99 Steps, and WOW what a magical little spot by the sea!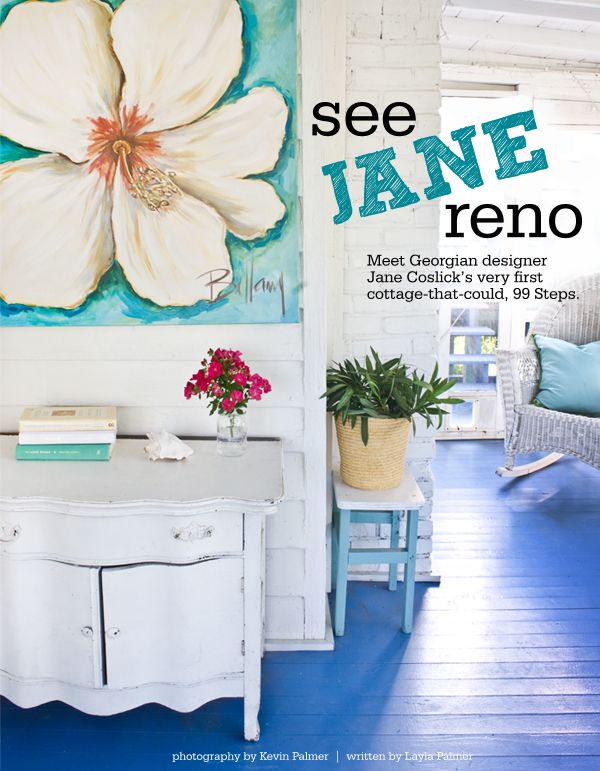 These two photos, which weren't in the e-zine, show something Kev and I would love to have here at TLC someday…a picket fence!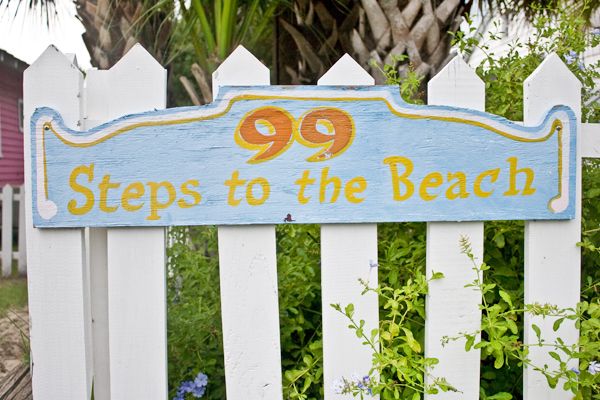 We just have to make sure Max can't squeeze through those pickets!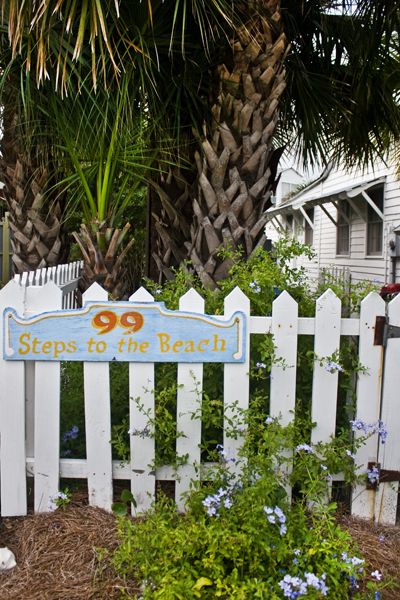 This shot was in the e-zine, but I wanted to point out the conch shell border around the flower beds…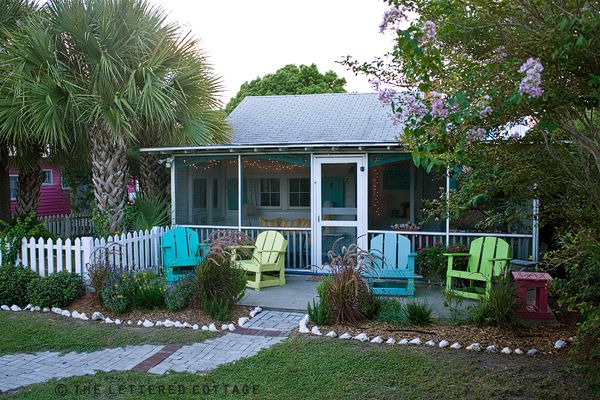 Such a fun idea for a beach house, huh?
This shot of the incredible mirror was also in the e-zine, but check out those vintage barstools too…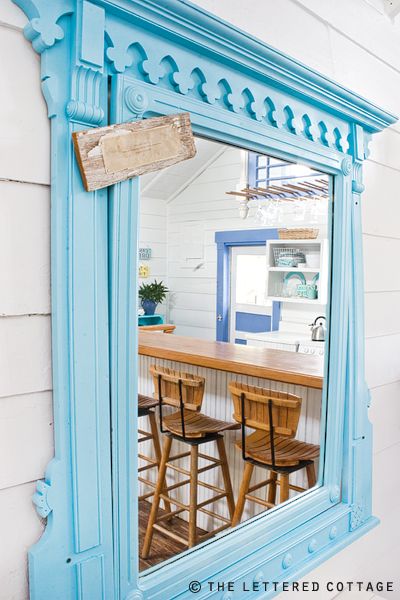 Hubba hubba!
I thought this little open cabinet in the kitchen was such a sweet and simple idea too…
And check out these wine glass coasters…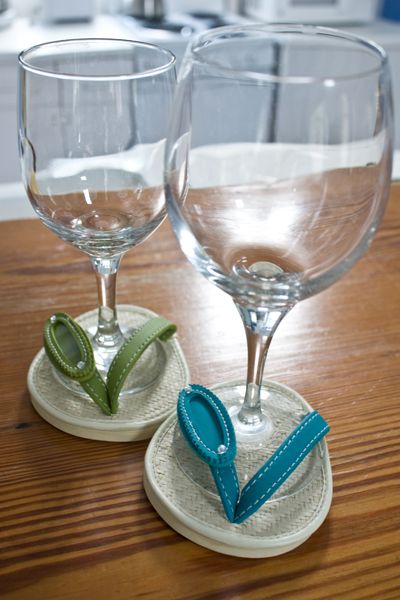 How cute! I took this picture of the tag that was on them, just in case you were interested in knowing where they came from…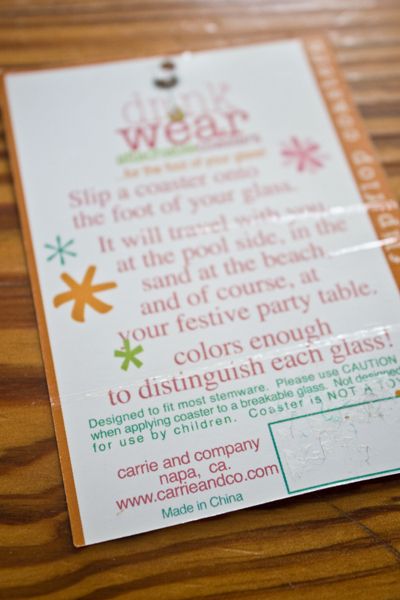 This shot pretty much sums up the feel of the entire place…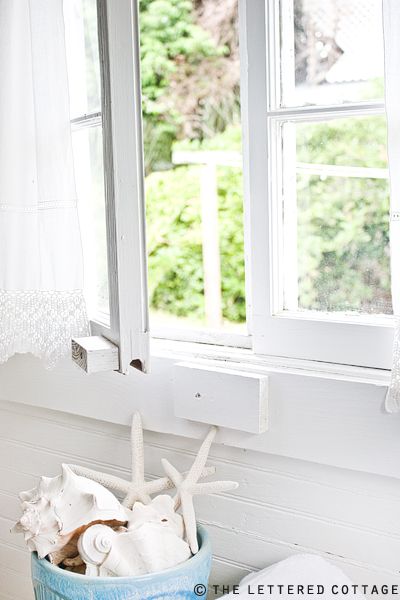 And this one shows where Kev and I took a load off while we were there shooting…
And when the sun started to go down, we headed up that flight of stairs you can see in the background of this shot…
It leads up to a rooftop deck…
And from it, you can see the sea!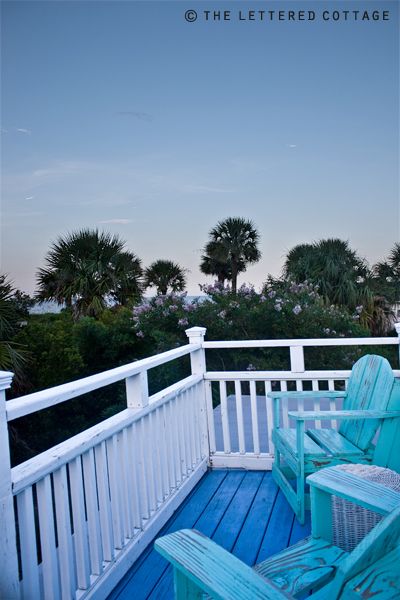 This shot shows the path that leads to the beach…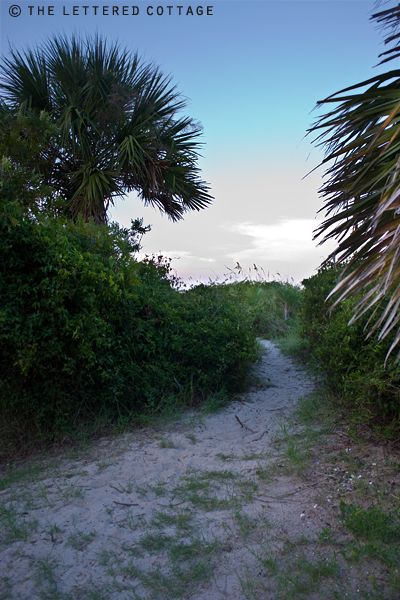 It's just 99 steps to the edge of the water and you can bet your bottom dollar we made that trek a few times while we were there too!
Here's a shot of the house all lit up as the sun was setting…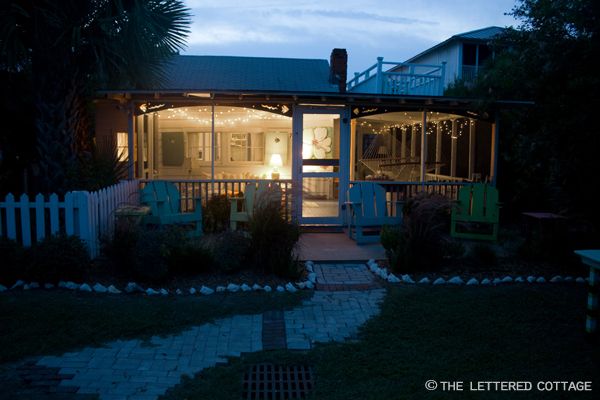 Before we got there, Jane (the amazing woman who saved the place) told us it looked just as magical at night as it did during the day…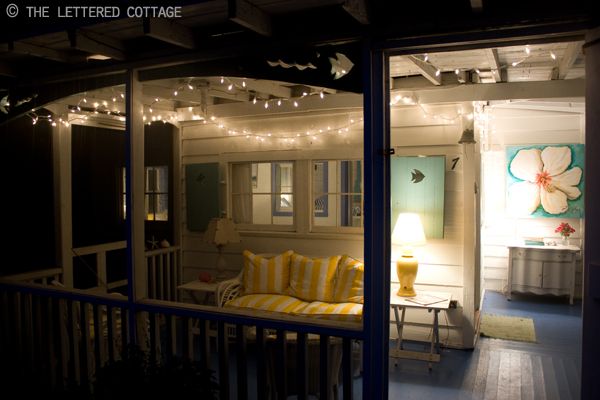 Ain't that the truth!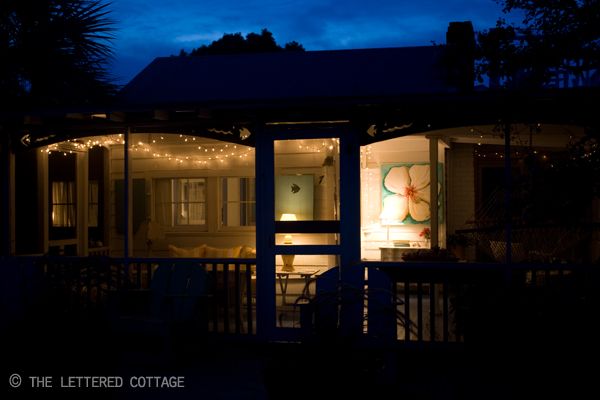 We'll be back soon with some more shots from the rest of the articles in the e-zine!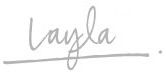 To follow along with more of Jane's rad redo's, check out her blog: JaneCoslick.blogspot.com!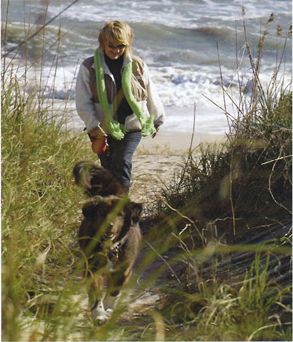 (And you can find more photos of her work in lots of Coastal Living magazine issues too!)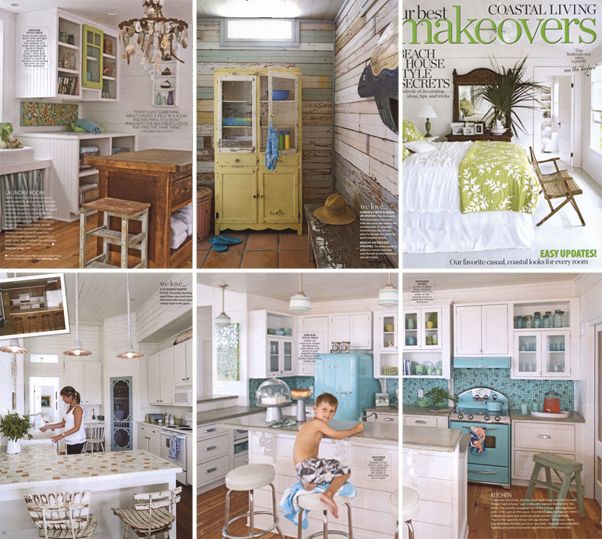 ——————————————————————————————————–
Join us on Twitter or Facebook!
————————————————————————————-
Need help arranging your furniture?
Check out Creating An Inspired Home!