My joints and calf are feeling much better now, and of all my moments spent resting & reading on the couch last week, this one was my favorite:
The moment my inbox said I had an email from this guy…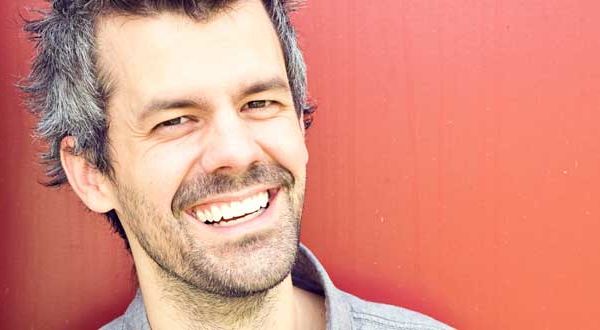 His name is Shaun Groves, and he works with Compassion– a child sponsorship and advocacy organization.
Of all my moments resting & reading on the couch last week, this one was my scariest:
The moment my inbox said I had an email from this guy…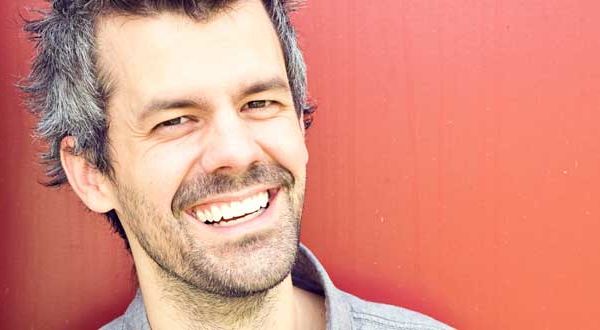 His name is Shaun Groves, and I've been praying HARD about what he said in that email ever since I got it. The second paragraph of his email read:
"I'm headed to Peru in November with a bunch of bloggers and I'd very much like you to consider joining us."
I first learned about the Compassion Blogger trips soon after we started sponsoring a little boy named Wat (from Thailand) a few years ago.
Since then, I've read about several friends' Compassion Blogger experiences on their blogs, (Angie, Nester, Ree, Gussy, Emily) but I hadn't ever really thought about what I would do if I had an opportunity to take one. They do, after all, involve (sometimes) getting shots, and (always) flying on airplanes.
Truth #1: I'm afraid of all medicines. Pill, liquid, powder or paste- I can't bring myself to even take a Tylenol unless I have the most monster-sized migraine ever. Why? At some point along the way my brain decided to believe that I will most definitely have a bad or allergic (and possibly fatal) reaction to them. I also can't shake the thought that someone has actually filled (or re-filled) my medicine containers with something other than what the label on it says. Something poisonous, or that I'm allergic to, of course. Irrational? Probably. But I titled this paragraph with the word, "truth", so there ya have it.
Truth #2: The last time I traveled by plane was in 2005. I hadn't flown for a few years before that because of a previous scary experience I had while flying, but I needed to join Kevin on a songwriting-related trip to Los Angeles. It was going to be a hard trip for him and he asked that I go with for emotional support. Upon take-off, it became abundantly clear that I was, in fact, still 100% terrified of flying, and I had one of those get-me-off-this-plane-right-now moments that shook me to my core. I had the mother of all panic attacks on that flight and spent the entire five-day trip completely freaked about how we were going to get home. (So much for that emotional support Kev was hoping for!) Because of fear, I came THISCLOSE to insisting that we DRIVE back to Alabama from Los Angeles. I cried desperate tears in the air on the way back home, and vowed to never fly again after we (somehow) (miraculously) made it back home safely aboard flight 308.
I'll never forget that number.
I'm kidding.
I don't remember the number, but I am totally serious about how scared I am to fly. Irrational? Probably. But, again, I'm just spittin' the truth here.
(You can imagine my surprise when I began to feel a call to internationally adopt. More about that in a future post!)
All that said, and needless to say, I've had time to really think about what I would do if I had an opportunity to take a Compassion Blogger trip over the past few days.
The answer I've decided to commit to:
I'd go.
I'd go to Peru with God, and my husband, and a bunch of fellow bloggers- whom I cannot wait to meet. And, yes, I will get through those flights. (I will get through those flights, I will get through those flights) I've already got a burning, stress-knot the size of Machu Picchu in my stomach, but I know I will I have a rope bridge moment when we land safe and sound. No matter how afraid I get when I think about flying- actually sitting in that seat, smelling the smells, hearing the noises, and knowing how high we are off the ground- the thought of stepping off an airplane and sporting a smile that almost doesn't fit on my face makes me want to try again.
While I was thinking & praying, and thinking & praying this weekend, I thought about the reasons why I should go, and the reasons why I shouldn't go. The list of why shouldnt's was very short and entirely fear-based. The list of why should's doesn't seem to have an ending (I haven't found one yet anyway), and in a nutshell, it's a matter of mattering, and showing less-fortunate folks they do.
I am so grateful for the opportunity the folks at Compassion have given us, and I feel blessed to have been invited to go with them.
So what is the purpose of a Compassion Bloggers trip?
Shaun says, "I think it's helpful for all of us to remember the purpose of these trips. They are not rewards for faithful support of Compassion, nor are they your one opportunity to meet your sponsored child. Compassion International has an open door policy: Any sponsor can see Compassion's ministry for themselves and meet their sponsored child. Go here to learn more about Sponsor Tours.
These trips are primarily journalistic: spending a week in a country asking questions, taking pictures, experiencing poverty and witnessing progress, ingesting large amounts of programmatic information and regurgitating it all nightly in the form of a blog post. It's hard work.
A Compassion Blogger trip is designed to do three things:
1. Release From Poverty: Get as many children sponsored as possible with integrity.
2. Inform Sponsors: Educate sponsors at home about the particulars of Compassion's ministry to their child.
3. Expose & Inspire: Introduce first-world Christians to third-world need and ministry and to what the bible says about poverty in hopes that they will care for the poor even if it's not through Compassion International."
I hope you'll follow along with our posts from Peru. We'll be traveling from November 12-18th.
In the meantime, I know that I need to focus on what happens during the DASH, not the flights before and after it.

Music makes me less afraid. Let's listen Shaun play some today!
(This performance of Come By Here, by Shaun Groves, was recorded in a bathroom on a previous Compassion Blogger trip. Gotta love those acoustics!)
Get My Free E-book: 15 Common Decorating Mistakes And How You Can Avoid Them
Enter your email to download my free e-book instantly! 🙂