We joined Instagram a few months back and we've really had fun using it. Neither of our Mom's are on Twitter though, so I thought I'd blog about some of our favorite "an-stagrams" (animal Instagrams) for them here today. You know- so they could keep up with their grandpets.
(Hi, Moms! Instagram is a free photo-sharing program that allows us to take a square-shaped photo with our cell phones, apply a digital filter to it, give it a caption, and then share it on Twitter.)
One of Max's favorite things to do is lounge. This is one of my favorite anstagrams of him lounging…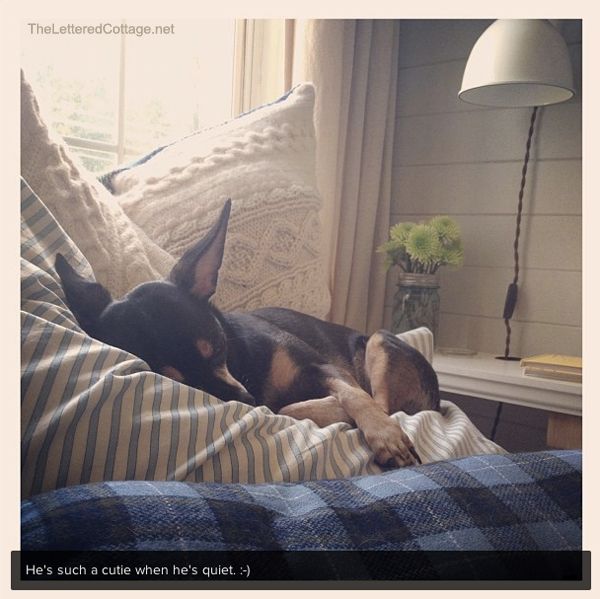 Here's another one…
And then of course there's this one…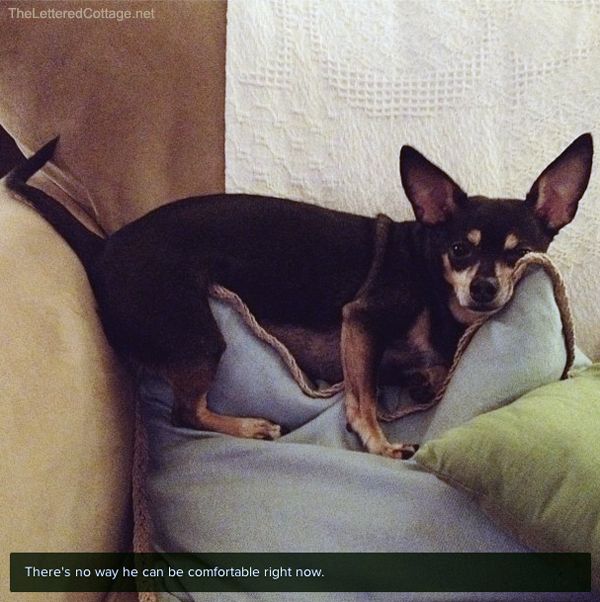 And speaking of crazy weird positions…
I've heard of the "downward dog", but I'm not familiar with that one.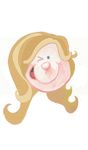 My favorite is when I can grab my cell phone quick enough to capture memorable moments of our animals hanging out together…like this one of Kit-Cat playing with Max's wagging tail…
And this one of them touching paws…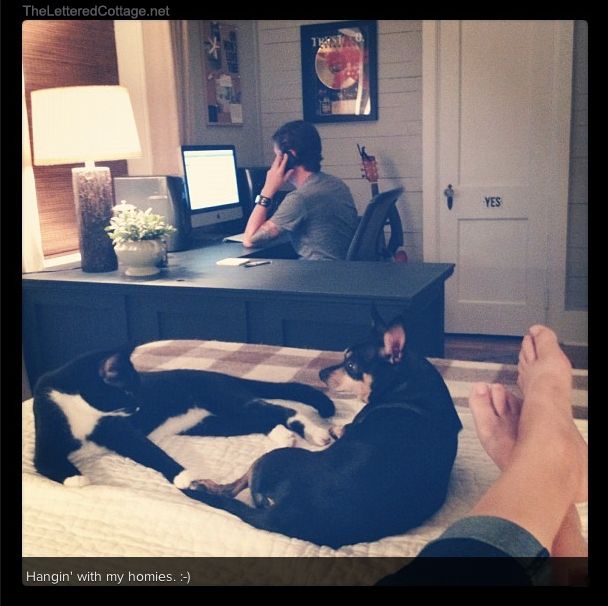 And this one…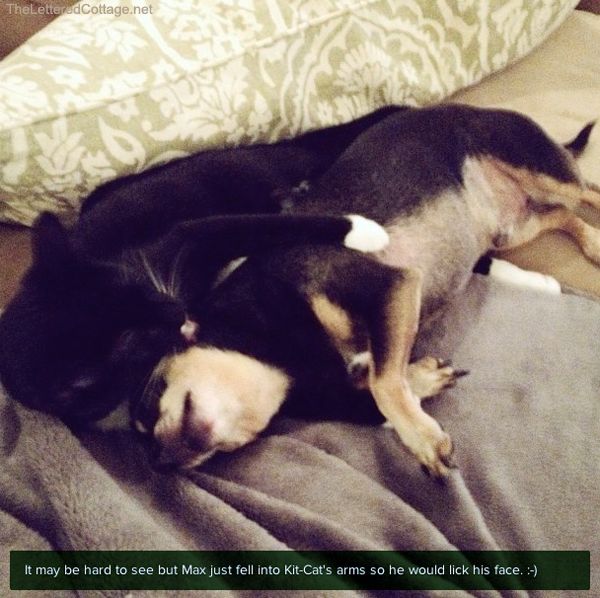 Favorite. Anstagram. EVER!


PS- We're LetteredCottage on Instagram if you'd like to follow along with the an-sanity, ha!
Get My Free E-book: 15 Common Decorating Mistakes And How You Can Avoid Them
Enter your email to download my free e-book instantly! 🙂