Wow! Have y'all seen Beth's bathroom makeover?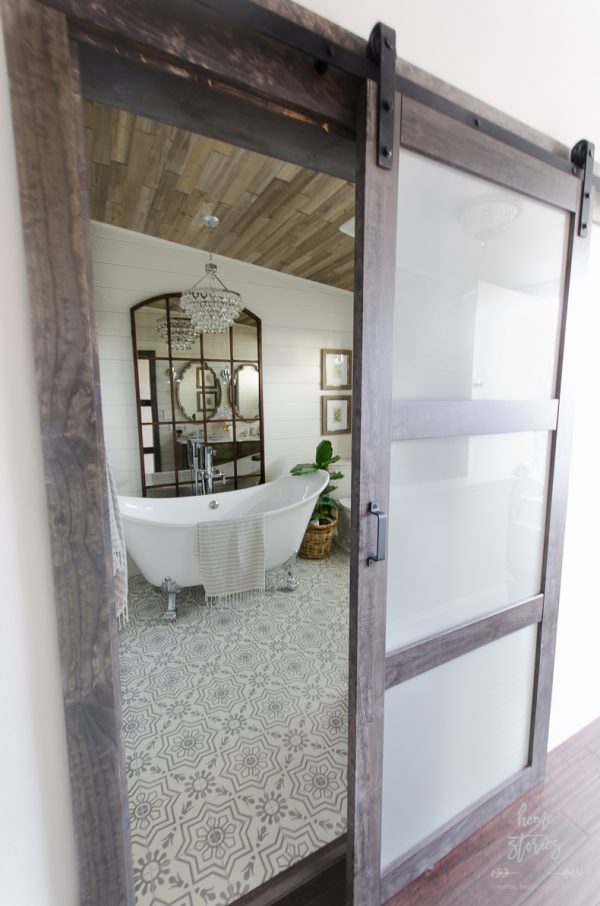 I loooove that cement tile she used!
And speaking of tile…I was at Robert F Henry Tile here in Montgomery yesterday, and I saw this similar-looking one:
I was shocked when the saleswoman told me it was ceramic! They had it in gray too:
I did a quick Google search and found this photo which features a smaller version of the black one here:
(Design: Vintage Scout Interiors / Photo: Sarah Gibson)
Adorable, huh?
Turns out it's from Stonepeak's Palazzo line, and it's called Florentina Deco. I think the gal at the tile shop said it runs about $7 a square foot.
Anywho…I just thought I'd share in case someone out there was looking for something along those lines, but scared to splurge on cement!
Layla