We got to sit down with our (fantastic) social worker, Beth, (and her social-worker-in-training "shadow", Amaris) again today- and over a period of three hours, we completed step 3 (of 5) of our home study: our individual interviews. I went first, from 9:30-11:00, then Kevin interviewed from 11:00-12:30.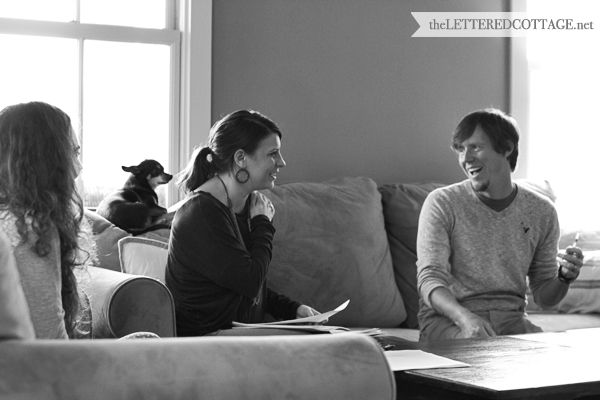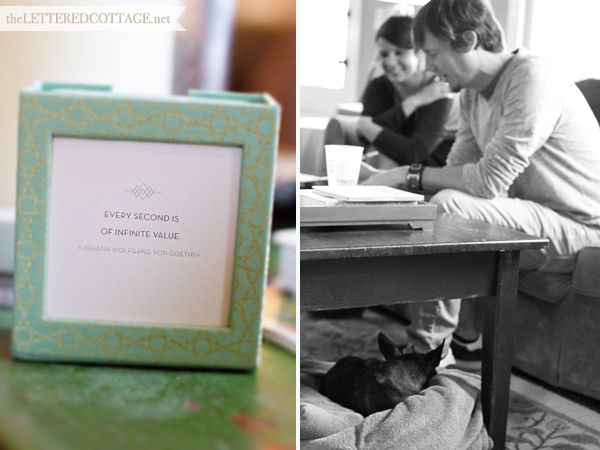 I cannot tell you how much I enjoyed this opportunity.
Much like the first and second interviews, it was a chance to PAUSE LIFE and reminisce about days gone by, and share our dreams for the days to come. Like chicken soup for the soul…lots of good stuff goin' on up in here whenever Beth swings by. And by "in here", I mean:

I want to remember so much about this day, so I'm going to jot down some things that made it extra special for future reference:
– It was raining. Not hard…just enough to make everything feel a little more mushy. (Outside AND inside, if ya catch my drift.)
– When asked what my favorite thing to do was as a child, I answered: "draw cartoons".
I found these doodles in a box full of some of my childhood "stuff" the night before our interviews:
I didn't realize how much I missed Garfield 'til I saw that. And by "Garfield", I mean, being however old I was when I drew those.
– Kevin went to visit his parents during my interview.
I always feel a rise in my chest when I think about how much he loves them, and when asked about "something he does that makes me love him", I answered: "breathes" with a laugh- but I meant it with all my might.
(I found out that Kevin answered almost the exact same thing when asked about me, and I'll never forget floating over to hug him in the kitchen right after he shared that with me.)
– Max curled up in my lap during my interview, but by the end of Kevin's interview, he had found a new spot to sleep on the floor, underneath the coffee table.
He was really well-behaved and his "mama" sure did appreciate it. He had to have some of his shots updated recently (for our home study), and his "mama" sure did appreciate him doing that for her, too.
Next up, a visit to our doctor's office for physicals next Wednesday. No shots for us, but there's bound to be needles for blood work. #Boo #ILookAway #DoYou?

For pics and updates in between posts, join us over on Twitter, Facebook and/or Instagram!