Our first home study interview was a telephone interview, and it went great! Today I wanted to blog about our second home study visit- which took place at our home. Something really cool happened a couple hours before it started the other day, so I wanted to make sure that I saved the memory here so that we'd never forget exactly how it happened!
First, a little backstory…
Kevin went to high school with a couple of kids named Billy and Suzanne, and long story short- Billy and Suzanne wound up getting married. Now, 20 years later, we've all become friends thanks to our church. Billy is a photographer, and he and Suzanne adopted a little girl through Lifeline eight years ago- so we have lots of things in common, and it's been really fun getting to know them.
Fast forward to two hours before our first home study visit this past Friday. Kevin and I decided to eat lunch at Moe's. We ordered our usuals, then slid into a booth underneath the only ceiling fan that wasn't on. (brrr) I had just opened my mouth waaaay too wide, to accommodate waaaay too much burrito, when I heard Billy say, "Hey!", and looked up to see him and Suzanne just a few feet from our table. I dropped my burrito with a quickness, and used one hand to wave and the other to cover my huge *Art Vandalay-chompin' cheeks. We invited them to sit down and eat (smaller bites) with us, and we had the BEST time listening and learning all kinds of things about their home study and their adoption process. But ya wanna know the Craziest part? Billy and Suzanne hadn't planned to eat lunch together there that day. Billy's car broke down somewhere close by, so he called Suzanne to come pick him up and they just decided to get lunch while they were out. And ya wanna know the even Crazier part? The last time Billy's car broke down was on a Friday, eight years ago, while he was driving to a Lifeline meeting at the beginning of their adoption process. How Wild (with a capital W) is that!?
(Me, Kevin, Suzanne and Billy at Moe's this past Friday)
Before I wrote this post, I wanted to make sure I remembered Billy's experience exactly right, so I direct messaged him on Twitter to make sure I had my facts straight. Here are his responses:
I didn't know about that last bit until it popped up on my Twitter screen. So funny!
(*The Art Vandalay is a vegetarian burrito served in your choice of flour or whole grain tortilla with seasoned rice, beans, shredded cheese, lettuce, all-natural sour cream and handmade guacamole. I also add diced cucumbers and black olives to mine!)

As for our home study- our (sweet) social worker, Beth (from Lifeline), pulled up to our house just after 3 o'clock that afternoon and after a quick tour of the house, we spent the next three hours sitting in our living room talking about all kinds of relationship-y things. We answered questions like, "how do you know Layla/Kevin loves you" and "what would you say your greatest strengths/weaknesses are personally/as a couple" and "how has your relationship changed over the years", etc.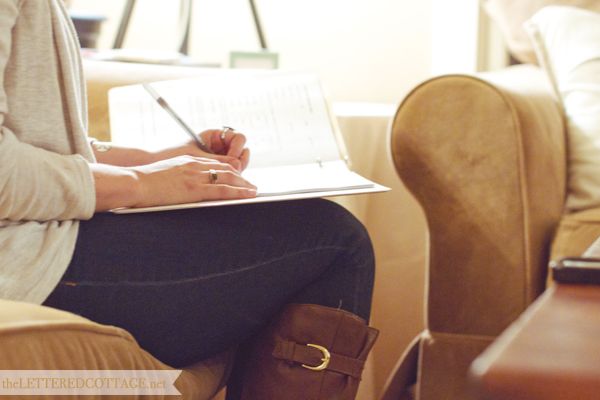 We laughed and cried, and Grew closer with each question. It was very therapeutic and fun. At one point, I (jokingly) asked Beth if someone was really going to read every word of our entire home study from start to finish. Of course she said, "yes", and in that moment, I couldn't help thinking about how, one day (hopefully this Fall), somebody (somewhere) is going to use the information in it to match us with our child. #goosebumps!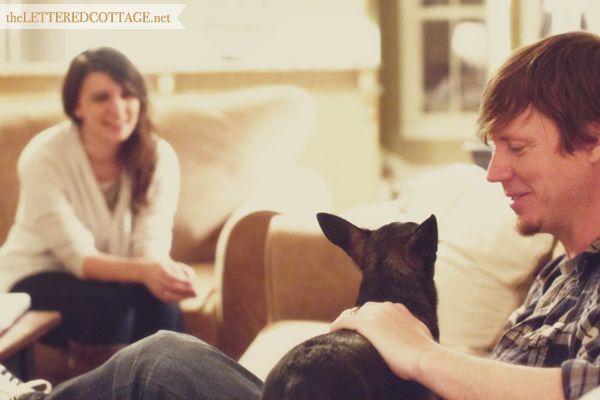 I tweeted this (poorly-lit/super blurry) cell phone pic I snapped immediately after our visit with Beth on Friday night:
Like the Billy & Suzanne experience, I never wanted to forget that moment (thank you, trusty iPhone!) and even though the photos are fuzzy, I'm so glad I snapped 'em!

Next up, we've got some homework to do. Autobiography writing to be exact. Then after that, we'll schedule home study visits #2 (out of 5)- where Kevin and I will be interviewed individually. We're learning very quickly that there are a lot of steps in this process- but they'll all lead to our Sweet P, and it's extremely comforting to know that so many folks are going to such great lengths to make sure our child is safe!

*Updated to add– We ran in to Billy and Suzanne AGAIN after church this past Sunday! We were in the next town over, and at a totally different restaurant, so I had to snap another iPhone pic so that I could add it to this post!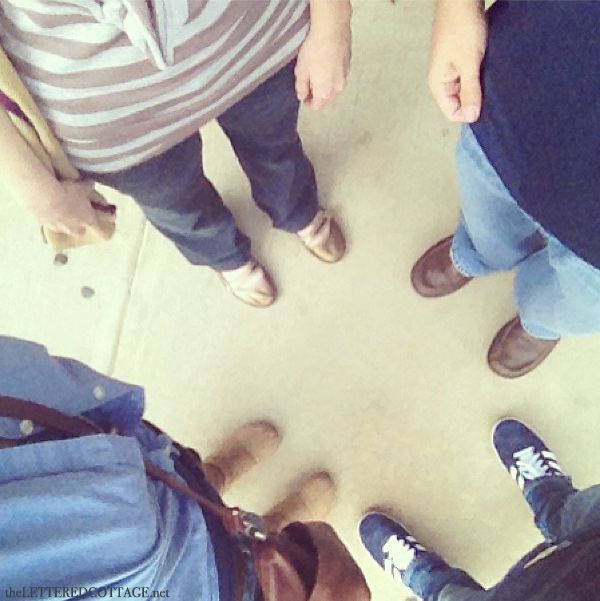 Get My Free E-book: 15 Common Decorating Mistakes And How You Can Avoid Them
Enter your email to download my free e-book instantly! 🙂