Well, it took a couple of tries and some crazy, don't-try-this-at-home style scaffolding but my knight in shining "arm-ink" finally managed to replace the ceiling fan in the sunroom.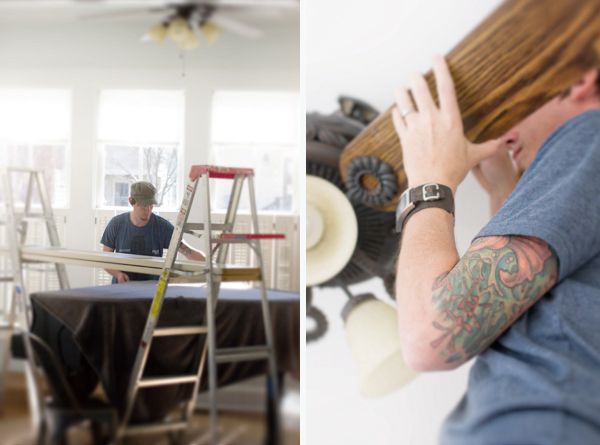 We worked out a trade with the folks at Shades of Light on their Wine Barrel Chandelier, and we had fun modifying it a little with the help of our neighbor, Cindy: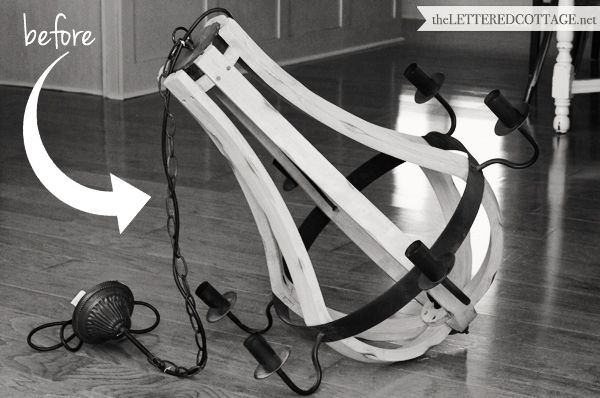 She hooked us up with a rope-covered chandelier pole for $20 (regularly $49.50 on AidanGray.com), and we're very grateful for her help with this project.
To make it match the metal parts on our chandelier, I just covered the rope part with a couple of plastic bags and some painters tape and sprayed the gold parts with oil-rubbed bronze spray paint. After that, we swiped a canopy from the middle pendant hanging above our kitchen island…
(PS- We plan to replace it and the other two pendants hanging there with something a little more farmhouse-y at some point down the line.)
We still have some touch-up painting to do on the ceiling in the sunroom, but we're loving the way the new rope and metal parts look:
Other than permanent window shades (which we've decided to wait on for a while), the sunroom is good to go, and we've really enjoyed using the desk and playing piano in there.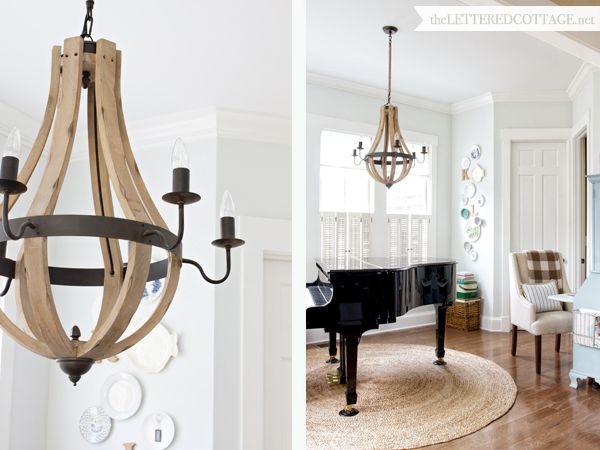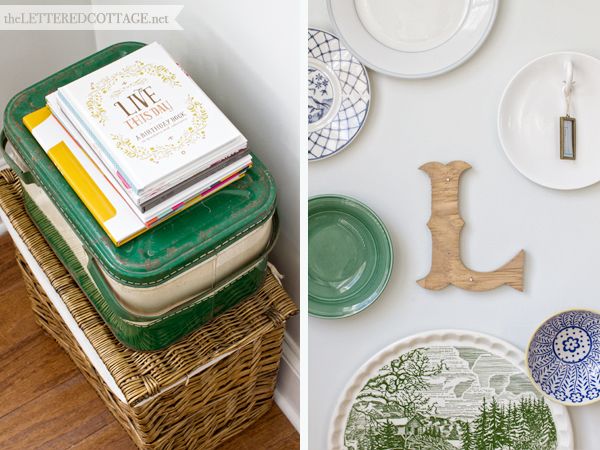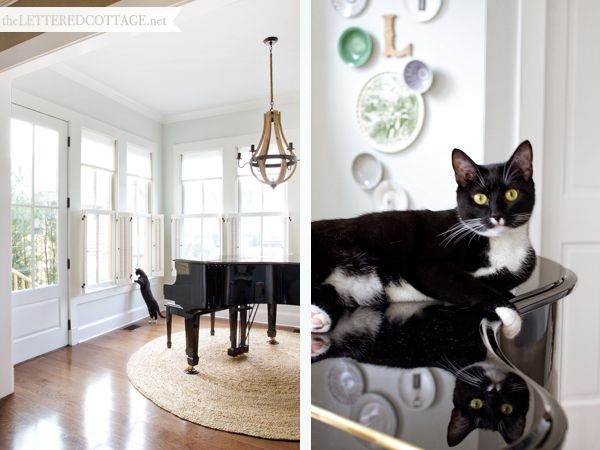 Or should I say, "making noise" in there.
Special thanks to my hard workin' hubby for painting, re-painting, and standing on bi-fold doors above the piano to connect something heavy to wires that are scary. (Even with the power shut off.)
Kev, I know I probably drove you nuts with my repeated "make sure you bend your knees a little" reminders, but you rock my world honey…and you sure did rock that sketchy scaffolding, too. XO

PS- If you'd like to read through all of our sunroom re-do related blog posts, click here: Sunroom