Today is Kev's last day at the studio here in Canton, and it's snowing! #ILoveSnow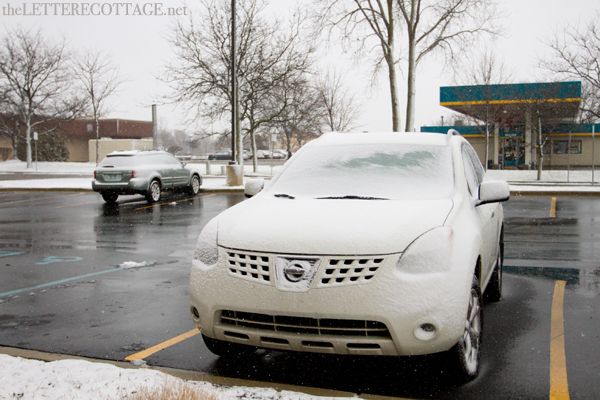 The song is coming together beautifully, and we're feeling very blessed to be here together.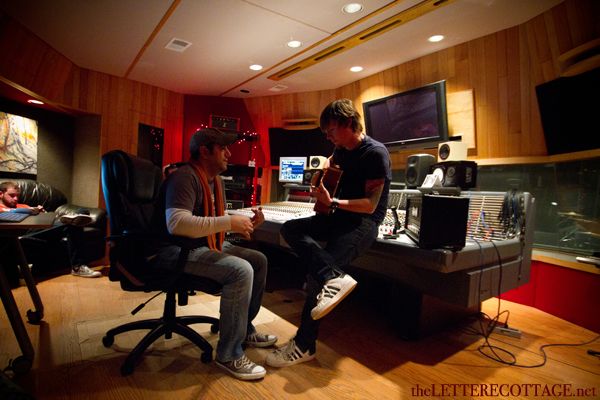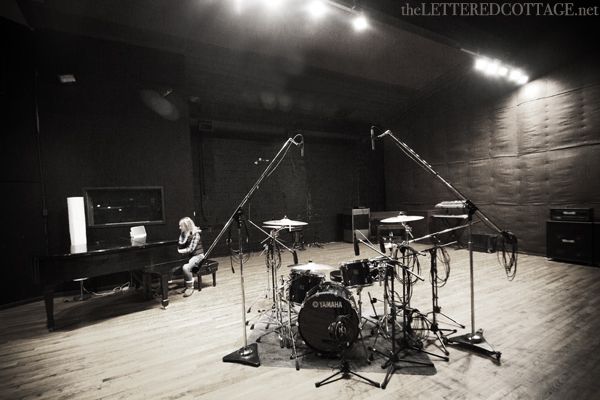 I've been sticking pretty close to the studio while he's been recording ('cause I'm scaredy like that), but it's all good because there are so many fun places to keep me entertained within a 2 mile radius of where we're at. Ikea, Target, and they have THE BEST HomeGoods here! Here are some of the pretty things I saw while I was there the other day…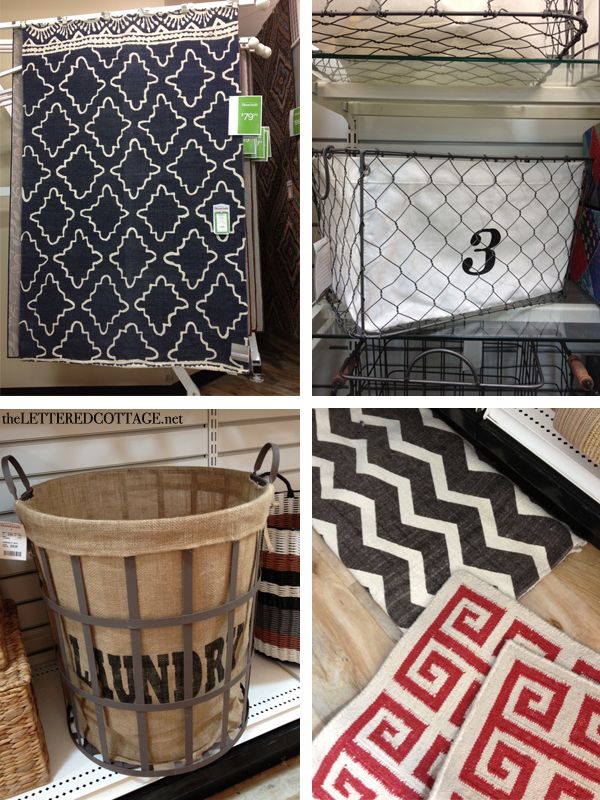 I was mainly just "window shopping", but I did have a HomeGoods gift card in my wallet from a while back, so I was pumped to scoop up two lamps to use on our bedside tables back home. I don't know if I've ever mentioned it here before, but I'm sort of obsessed with lamps. I'm like Brick from Anchorman. I love lamp.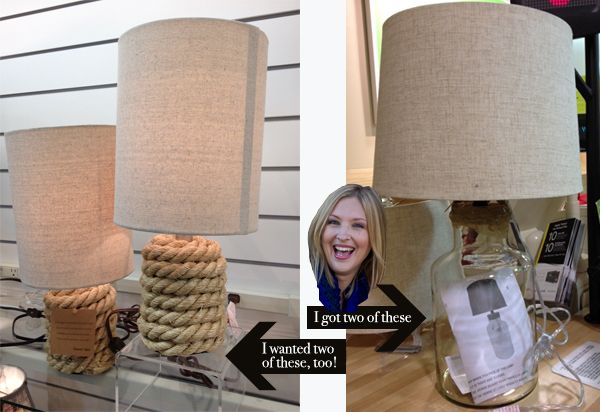 If you're wondering what happened to the lamps we used to have on our bedside tables, well, one of the fellas that helped us moved into our new house accidentally dropped one of them, and I've been on the lookout for something similar ever since. I like these even better because the glass is thicker, and there's a big cork at the top of each "jug". (It's hard to see in the photo above because there's brown tape temporarily holding the lamp shades in place) Now if we can just make it home without breaking them, we'll be in good shape- ha!
I also found this driftwood "wreath" while I was strolling around, and I promptly put in on the bottom shelf of my shopping cart…
I wasn't 100% sure I had to have it though (especially since it didn't function as a picture frame, and I had no idea where I'd hang it), but there was only one left- and I needed more time to think about it, ya know what I mean? Next, I did what any of us in that position would do.
I texted my BFF back in 'Bama…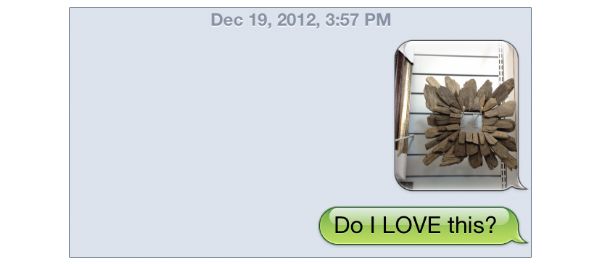 Unfortunately, I didn't hear back from her while I was at HomeGoods- BUT, I did bump into a friendly gal named Carrie who, in an instant, helped me decide.
She was coming up the aisle I was on, and when she saw the "wreath" she said, "Oh, that is so cute!".
Homegirl didn't know what she had just walked into when she laid that sucker on me. I latched onto her with a quickness, but Carrie was a total sweetheart about it. She not only let me ramble on and on about why I was shopping 830 miles away from home, she also said the magic words when I told her I was on the fence about the driftwood wreath. (And keep in mind, she had never heard of our blog.)
"It would look great in a cottage-y type place, with light walls."
Well, that there statement sealed up the deal for me, y'all- and after we were done chatting (for the second time), I marched up to the counter with my lamps and wreath and headed out to my car with confidence.
Then, as any e-scrapbooker would do, I ran-walked back into the store to find Carrie (for the third time) to see if I could take a cell phone photo with her. (#IAmBlogger #HearMeRoarReminisce)
I also gave her the only business card I had with me at the time. See it all warp-y/wet there in Carrie's hand in the photo below?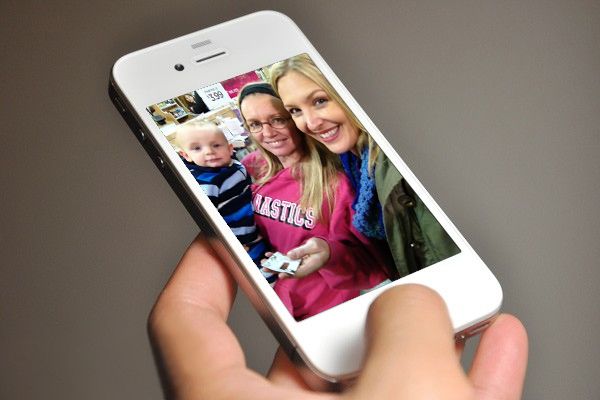 Not only did I make a totally awesome new friend that day, I spilled an entire bottle of water in my purse that morning, too.