Hey there!
We're broadcastin' live from a lovely location on top of a mountain in North Carolina today. We're here photographing a super cool cottage for Cottages & Bungalows magazine, and if everything goes according to plan, the issue they'll show up in will hit newsstands sometime next Fall. (We'll keep ya posted on the actual release date as soon as we know what it is!)
In the meantime, we wanna introduce you to one of our Sponsors. Her name is Angela and she's a Grocery Shrink. She's gonna help us get our food budget under control so that we get the adoption ball rollin! ( Yep! We're selecting an agency right now, and we hope to adopt a little one sometime within the next year and a half!)
To learn more about how we're gonna start cutting back in the ol' vittles department, check out Angela's Guest Post below. Her story is inspiring and we're definitely motivated to follow in her frugal footsteps!
———————————————————————————————–
Hello!
I'm so excited to be guest posting at the Lettered Cottage today! I've been a long time fan of Layla's and Kevin's and it is quite an honor to speak to their audience.
My subject today is close to all of us. Take a minute and think of 3 things you'd like to do before you die. I bet they have one thing in common necessary to do them….money.
The average American has their income spoken for before it even hits their bank account. Student loans, car payments, mortgage payments, and credit card debt take away the freedom to spend money the way we choose. My husband and I were no different. We had most of the above, plus an extra mortgage from rental property, a family loan, and furniture debt. When we added it all up it totalled $87,000! I was a stay at home mom with 3 children under 4 and my husband made $40,000 a year. To keep living the way we were would be disastrous so we drew a line in the sand and stepped over.
We heard a radio show giving baby steps to get out of debt. At the time, they were also sponsoring a contest and the top 10 families would win an all expense paid trip to the Bahamas!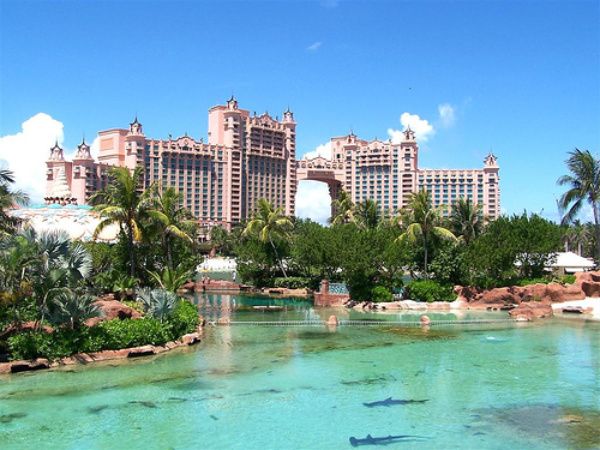 All we had to do was take 6 months and pay off the most debt and save the most cash as a percentage of our income. I figured if I gave it my best shot and lost the contest, I'd still be a winner financially. I also figured that I could do anything for 6 months. What I didn't figure is how much our change in lifestyle would improve the rest of our lives. My husband took charge of our bank accounts and I took charge of the household expenses. We wrote a monthly budget telling our money where to go before we got it. In that budget we slashed our grocery bill from $400 to $185 a month. I had about $20 for clothing for the 5 of us, about $20 for gifts and little else to work with so we could pour our money on the debt. Another big change was cutting up our credit cards. We switched to cash in an envelope for each budget category. I could see in an instant whether I had the money to pay for things or not. There was no idea too drastic for us to consider if it meant getting out of debt. We cashed our meager savings except for a baby $1,000 emergency fund and put it toward our debts. We sold our rental property and had garage sales, ate wild edibles from the yard, shut off our heat and burned wood in the fireplace.
I sewed the kid's clothes from adult cast-offs, handmade gifts or bought them at garage sales, and traded singing lessons for milk. We used cloth diapers, cloth wipes, cloth paper towels, and cloth napkins.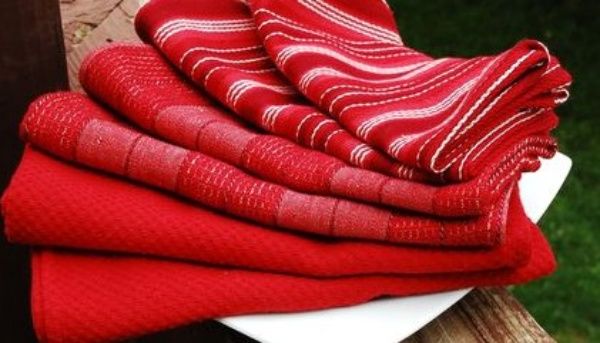 It might have been extreme, but we knew it was temporary, and it was working! By the end of the contest we were completely debt free!
We had also saved about $30,000 for a down payment on a new home (partly from the rental equity and partly from saving our income that used to go for debt), which we managed to grow to $40,000 4 months after that. When we took back our income from the slavery of debt, we found we had choices again. (To get the whole story, check out my free newsletter at www.groceryshrink.com)
While we were in the Bahamas visiting with the radio host, I mentioned that I wanted to start a home business. He interrupted me and said, I should start a home business teaching other women to live frugally. I'd never thought about that before, but when I got home I started writing everything that I did to cut grocery and household costs into a book and now I sell it as an instant download for just $10.
We are now expecting our 6th child, and although our income is bigger, we still live the same way we did when we were digging out of debt because we promised each other we'd NEVER go into debt again. We would rather save our money for vacations, home improvement projects, retirement, and college funds, than blow it on toys or other convenience items. And by using some of what we save by living frugally, we are taking our 3 oldest children on a tropical cruise this winter.
Come join me at the Grocery Shrink and learn how to shop and cook with a plan and purpose!
Angela
PS- I'm having a huge sale right now! You can get all 3 of my e-books for just $12. That's an $8 savings off the regular price of $20. You can also sign up to win a free set here: E-book Giveaway. Good luck!
Get My Free E-book: 15 Common Decorating Mistakes And How You Can Avoid Them
Enter your email to download my free e-book instantly! 🙂