Hey there- and welcome to another installment of Pick My Presto!
This week, I picked a photo sent in by a gal named Jen. She wanted some design inspiration for her huge, off-centered brick fireplace…
She said the beams weren't structural (they're just a decorative element the previous homeowner added), and that's she's ready and rarin' to redo this room! So I put my thinking cap on and created this presto change-o drawing to see if something like this might work for her…
(Move your cursor on and off of the photo below)
(Note: My drawing is for inspirational purposes only, and the ideas shown in it are just that. Spontaneous, totally flexible, just-for-fun, ideas. And since this is a just-for-fun-photo-consultation, and not an actual-and-perfectly-to-scale-virtual-consultation, I have no idea if any of the furniture or accessories I used in the drawing would actually fit in the room. Boom.)
Here's a still image in case you couldn't view the presto change-o above…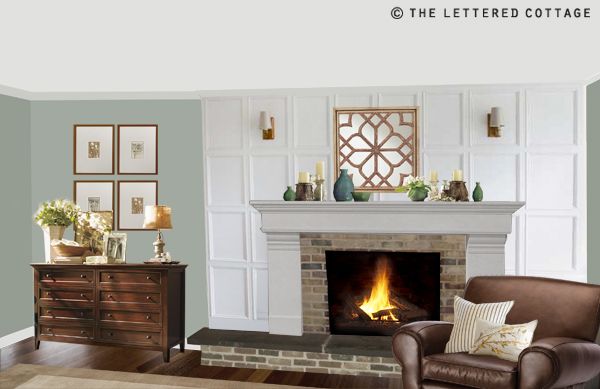 Basically, I smoothed out the ceiling, and suggested she cover up the majority of the brick with some kind of paneled treatment. It doesn't have to look exactly like the one I showed in the drawing, but for a crisp, classic, traditional look, that design might actually do the trick. I also suggested she continue whitewashing the bricks. (She already started doing it and you can see it below the mantle in her before photos above. The bricks on the hearth are still un-whitewashed.) Next, I thought it might be a good idea to balance some of the visual weight of the big fireplace by using a dark-stained chest of drawers and a grouping of wood-framed prints on the wall above it. I'm not sure what the rest of the room looks like, or if a piece of furniture would actually work in that spot, but just based on this view, that arrangement seemed to work pretty well visually. I thought a color like Restoration Hardware's Silver Sage would look great on the walls, and Benjamin Moore's Moonlight White would freshen up all the trim and new fireplace facade. I threw in a dark hardwood floor, just for fun, and a mirror from Pottery Barn hangs over the new mantel. I'm sure drilling through the brick so that Jen can mount sconces would be a tough and dirty job, but man don't they look sharp? I'm such a sucker for sconces!
Last but not least, here are some of the inspirational elements I plucked from the web to put together my drawing…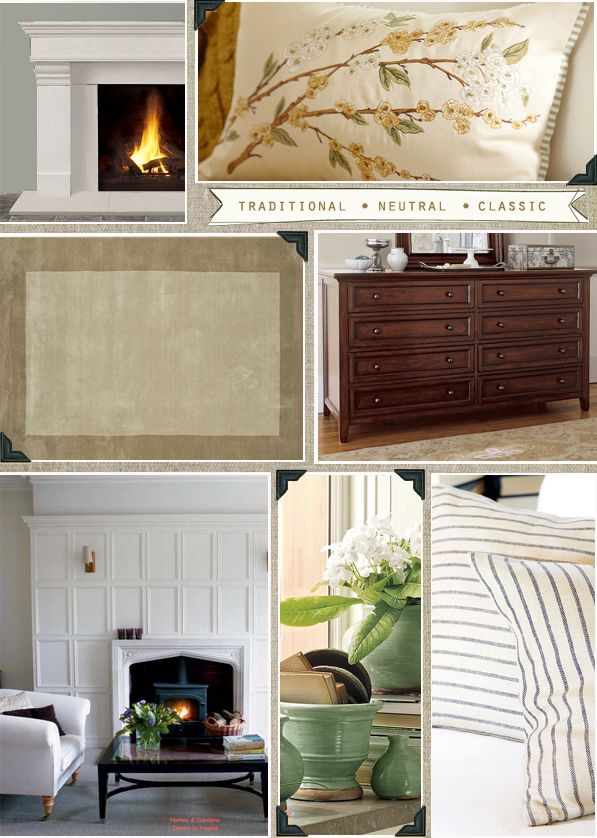 (pillows, rug, pots & dresser- Pottery Barn, other images- Google)
Thank you for the opportunity to pick your presto this week, Jen!


I look forward to selecting another one sometime soon!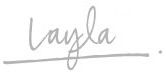 Wanna submit a photo for our Pick My Presto series?
Send an email to PickMyPresto [at] aol [dot] com titled, "PICK MY PRESTO- Living Room". (Replace the words Living Room with whatever type of room you're actually submitting.) In the body of the email, include your name, your blog name (if you have one) your design likes & dislikes, and one photo of the space in question. (No links please.) It should be clear, and measure at least 400 pixels high x 600 pixels wide. (In other words: at least 4″high x 6″ wide) The bigger the better! Make sure it's a photo you're comfortable with us showing and writing about on our blog. Then, whenever I'm feelin' the urge, I'll randomly select someone's email and have a little fun creating some traditional or cottage style presto change-o inspiration. Oh, and since I love surprises, I probably won't email you to let you know I've "picked your presto" unless I have a specific question for ya about your space.

——————————————————————————————————–
Join us on Twitter or Facebook!
————————————————————————————-
Need help arranging your furniture?
Check out my e-book!